Chinese Journalist Threatened for Exposing Coal Mine Scandal
November 13, 2008 11:27 am Last Updated: November 13, 2008 11:27 am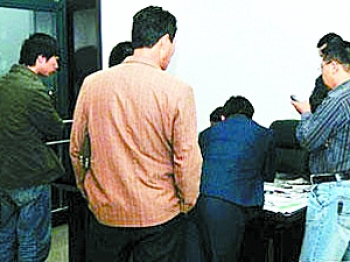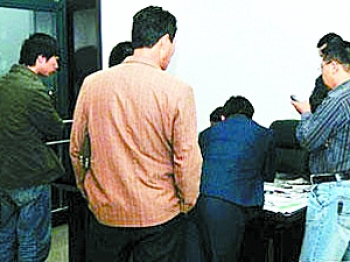 Dai Xiaojun, 42, a journalist for the West Times, has been receiving phone calls threatening his life ever since he exposed the "silence bribe" scandal at the Ganhe Coal Mine Company in Shanxi Province. West Times has also been ignoring Dai's attempts to establish contact, and Dai may be facing potential unemployment.
According to the Modern Express, on the afternoon of September 25, Dai received a phone call from a coworker regarding a possible story on "silence bribes" at the Ganhe Coal Mine Company. Dai was told that many journalists were lining up to collect their hush-money for remaining silent about a recent mining accident at Ganhe.
Dai and a friend drove to the mining company to follow up on the lead and take pictures. When they arrived at the scene at night, they found people packed in the hallways. Dai said, "One group of reporters was counting their money together in the offices."
After leaving the mining company, Dai posted his photos on various Internet forums. Though the websites received a high volume of hits, his posts were quickly removed because of their politically sensitive content.
West Times have also been ignoring Dai's story on the "silence bribe". Dai said that he might lose his job over the story.
Dai has also been threatened on numerous occasions by unknown persons. "I have been receiving threatening phone calls for the past several days," said Dai. "The phone rings constantly, as soon as I pick it up, it becomes silent. One time someone said 'be careful of your life' and then hung up the phone. When I turn off my cell phone, they then make threatening calls to my house," Dai said in an interview with the China Daily.
On September 25 and 25, the Ganhe Coal Mine Company received 28 people who claimed to be reporters. According to a notice released by the provincial media administration on October 29, only two of these 28 had official press cards issued by the General Administration of Press and Publication (GAPP).
In 2007, a similar bribing case occurred when a reporter named Lan Chengzhang was beaten to death at an illegal coal mine in Datong City of Hunyuan County, Shanxi Province.
Read this article in Chinese: http://epochtimes.com/gb/8/11/10/n2324670.htm