Chinese Journalist Investigating 'Gutter Oil' Stabbed to Death
September 22, 2011 1:04 am Last Updated: October 1, 2015 3:34 pm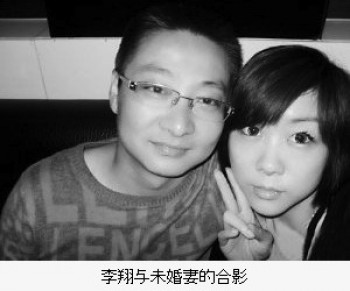 A reporter in China covering the dirty business of "gutter oil" was stabbed to death while on his way home from a late-night karaoke session on Sept. 19.
Li Xiang, 30, worked for Henan's Luoyang Television. Four days before his stabbing he had updated his blog about being on the trail of a facility that refined gutter oil. Many observers believe the stabbing and his work were connected.
Gutter oil refers to the collection and refining of restaurant and other waste, which is sometimes scraped from gutters and sewers, and then repackaged and sold.
Li had been out with friends on Sept. 19, and their party ended around midnight. He was on his way home alone when he was accosted and stabbed 10 times, leading to his death. His laptop computer was stolen. Li was planning to get married on Oct. 1.
The Public Security Bureau in Luoyang City said they were investigating the case; fellow journalists and observers say the incident demonstrates the vulnerability of journalistic truth-seekers in China.
Reporters Without Borders published a statement on Sept. 20, hoping the authorities will investigate the matter thoroughly, and "will seriously consider the possibility that Li was killed in connection with his work as a journalist." (http://en.rsf.org/chine-journalist-murdered-while-covering-20-09-2011,41024.html)
Li Jianjun, a journalist in Shanxi Province, was not optimistic about any changes in official policy along those lines. He told Sound of Hope radio that there are no protections for journalists in China who seek to uncover corruption.
"Nothing… An individual journalist is frequently forced to confront the entire system. No matter whether it is reporting on the economy or any other story, journalists in China are not protected at all."
One user commented on one of China's largest forums, Tianya: "The price we are paying for telling the truth and exposing society's dark side is just too much. Only when we find a way to make the criminals pay an even heavier price can we reinstate justice in the society."
Another user suggested what everyone else was thinking: "Li's death must be retaliation by the owner of the gutter oil recycling plant. These scum of society must be seized and severely punished."
While journalists and bloggers saw in Li's death a loss to China and journalism, for one young woman the loss was more personal. Li was scheduled to be married in less than two weeks, on Oct. 1.
At 6:18 am on Sept. 19, his fiance posted online this anguished appeal, "Give Li Xiang back to me… Give him back to me!"
10 minutes later, she wrote: "We have agreed to do so many things. How could you leave me behind and alone?"
Read the original Chinese article.