Europe is one of the regions that China has targeted for investment as part of its "One Belt, One Road" initiative, an ambitious plan to build infrastructure that would establish Beijing-centered trade routes throughout the world.
Now, six years after the initiative was first announced by Beijing, the Greek port of Piraeus, which is now under Chinese control, is tainted with labor concerns and accusations of tax fraud.
China Ocean Shipping (COSCO), the current owner of Piraeus, is now being questioned for its labor policies toward port workers, according to an Oct. 9 report by U.S. broadcaster National Public Radio (NPR).
Since 2010, COSCO began investing in the Piraeus port, with Chinese media billing it as a flagship OBOR investment. In August 2016, COSCO bought enough shares to acquire a 51 percent stake in Piraeus, and announced that it would increase its stake to 67 percent over the following five years.
Giorgos Gogos, general secretary of the port workers' union, told NPR that the roughly 1,700 people employed at the Piraeus container terminals work 16 days a month, without benefits or job security. According to Gogos, some of the money that should have gone to workers' salaries were siphoned off by COSCO's subcontractors such as Diakinisis Logistics Services, which is a subsidiary of Greece's largest commercial company, Elgeka Group.
"This is exploitation," Gogos told NPR. "We assume that COSCO wants to make very fast profits. So they will try to squeeze their expenses, and the incomes of workers are considered expenses. For us, these 'expenses' are our income to support our families."
Organizing a labor union is considered a "red flag" by COSCO, said Markos Bekris, another dockworker at the container terminals in Piraeus.
"Those who tried to organize were fired. The workers were too scared to speak up. They kept their heads down, waiting by the phone for a last-minute call to work, sometimes working straight shifts without breaks," Bekris recounted about the labor situation back in 2012, when he first started working at the Piraeus terminals. "My co-workers had to urinate in plastic bottles."
Bekris explained that conditions have since improved, as workers now get to take short breaks.
COSCO has treated Piraeus dock workers in much the same way as laborers in China, where a labor contract law, enacted in 2008, allows for collective bargaining in the form of a union—but unions are considered legal only if they are affiliated with the All-China Federation of Trade Unions, the official union organization of the Chinese Communist Party (CCP).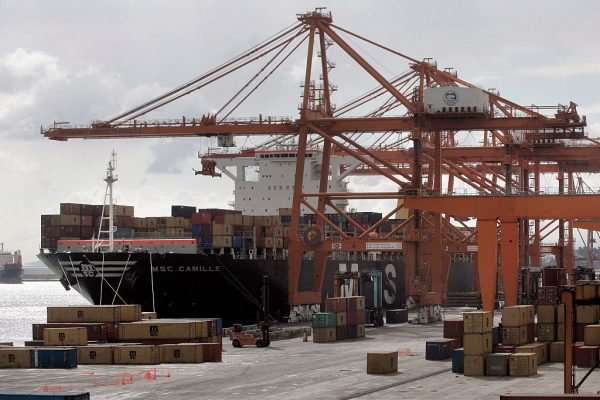 Anastasia Frantzeskaki, head of the white-collar union at Piraeus' cruise terminal, said she and her co-workers have learned an important lesson in labor negotiations with COSCO.
"When the Chinese say win-win, they mean they win twice," Frantzeskaki said.
Gogos says he's worried COSCO's tough stance towards workers could influence other employers in the area near Piraeus, located near the Athens city center.
Labor unions are hardly the only problem at Piraeus. In April, the European Union and Italian authorities announced they were investigating Chinese-owned firms, on allegations that they are run by criminal gangs who were fraudulently avoiding import duties and value-added taxes (VAT) on goods shipped through Piraeus, according to Reuters. These firms were able to avoid paying VAT by lying about where the goods were headed, including by falsifying the identities of the firms receiving said goods.
Greece's Financial Crime Unit also announced its own investigation of tax fraud involving Chinese goods coming into Piraeus.
OBOR and Seaports
Under the framework of "One Belt, One Road" (OBOR, also known as Belt and Road), Beijing has sought to finance infrastructure projects in more than 60 countries in Asia, Europe, Africa, and Latin America.
In 2017, maritime projects under OBOR were announced jointly by China's National Development and Reform Commission and State Oceanic Administration, in a document titled "Vision for Maritime Cooperation under the Belt and Road Initiative." It called for building up three economic sea passages: one spanning China, Indian Ocean, Africa, and Mediterranean Ocean; one spanning China, Oceania, and the southern Pacific; and one spanning the Arctic Ocean, linking China to Europe.
A 2017 study by Grisons Peak, a London-based investment bank, found that Chinese companies have either planned to buy or invest in nine overseas seaports from June 2016 to June 2017, for a total of $20.1 billion. During the year-earlier time frame, China's total overseas seaport projects were worth $9.97 billion.
In the Indian Ocean, China has taken control of several seaports in the form of a lease: Pakistan's Gwadar port for 40 years, beginning in 2015; Burma's Kyaukpyu Port for 50 years, beginning in 2015; Djibouti's Obock Port for 10 years, beginning in 2016; Maldives' Feydhoo Finolhu Port for 50 years, beginning in 2017; and Sri Lanka's Hambantota Port for 99 years, according to a September report by Sweden-based Stockholm International Peace Research Institute (SIPRI).
China's OBOR has been criticized for putting partner countries into a "debt trap," which was why Sri Lanka, unable to service an $8 billion Chinese loan for the construction of Hambantota, signed the 99-year lease in exchange for writing off the debt.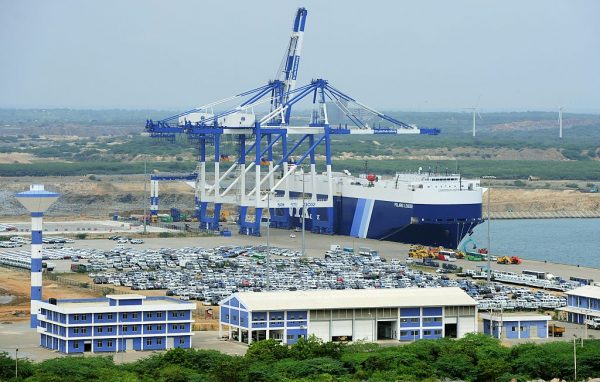 COSCO has invested in about 30 seaports around the world, according to an October 2017 article by China's state-run People's Daily. In Europe, COSCO has invested in two ports (Zeebrugge and Antwerp) in Belgium; two ports (Valencia and Bilbao) in Spain; Port Vado Ligure in Italy; Port Rotterdam in Netherland; Port Ambarli in Turkey; and Port Said in Egypt, according to NPR.
China Merchants Port Holdings (CMPort), a Hong Kong-based shipping company owned by China's state-run China Merchants Group, also owns partial stakes at different terminals at European ports, ranging from 5 to 85 percent. According to NPR, CMPort has invested in two ports (Casablanca and Tanger Med) in Morocco; three ports (Dunkirk, Le Havre, Marseille Fos, and Nantes) in France; as well as Antwerp and Ambarli.
Chinese Influence on Greek Politics
As of the end of June 2017, China has invested a total of $1.3 billion in Greece, according to data from China's Ministry of Commerce. The flurry of Chinese investment has had political ramifications.
In June 2017, Greece blocked a European Union statement criticizing China's human-rights record for its crackdown on activists and dissidents, according to Reuters. A Greek foreign ministry official said the statement was "unconstructive criticism of China."
"There's a phrase, 'pre-emptive obedience,' that's often used to discuss relations with the Chinese," Theresa Fallon, a China analyst in Brussels, said to NPR. "It means making decisions with the idea of not upsetting China. That's already happening, and it's worrying if you consider the stakes. If you think of China's growth strategy [in maritime ports], they've invested all along the peripheries of Europe. So it's like an anaconda strategy: Surround it and squeeze it," she said.
SIPRI, in its September report, also warns of the dangers of Chinese investments in EU, where it stated that OBOR, "under its current incarnation, may pose more security challenges than solutions for the EU over the medium and long-term."
It added that if China gains a stronger financial, diplomatic, and military presence through its OBOR investments, it might possibly affect the security of EU maritime lines of communication and freedom of navigation.