NEW DELHI—Chinese citizens and Chinese soldiers in civilian clothes entered Indian territory in the winter pasture of Cakzung on Dec. 16, according to Konchok Stanzin, a native of a nearby village and the councilor of a group of villages in the Ladakh Union Territory.
Cakzung is a high altitude winter grazing pasture land in the Nyoma constituency in the trans-Himalayan Indian region of Ladakh. Dokpa (or nomads, in the Ladakhi language) migrate for pastures with their pashmina goats, sheep, yak, and horse, following a centuries-old lifestyle and profession.
"Because of livestock disease, our Changpa [tribe] nomads didn't go to Cakzung for two to three years," Stanzin told The Epoch Times by telephone from Leh, the capital of Ladakh. Stanzin's Chusul constituency consists of 12 villages out of which eight are located right on the de-facto border between India and China. "This year when they went, the Chinese people said, 'You can't be here because you didn't come here in the last few years.' But this is our area, so why can't we go there?"
"Two Chinese vehicles were coming into the Indian side. They were objecting to us grazing our animals in our own pastures. This hasn't been the first case. It has happened earlier as well."
The incursion was captured on a video that went viral on the local chat networks. Stanzin shared a copy with The Epoch Times.
Stanzin is from a village called Lukung, just over a mile away from Pangong Lake in eastern Ladakh, where Indian and Chinese militaries have faced each other in a tense standoff this year.
"Deployment of soldiers is continuing on both sides of the border, even today," Stanzin said, noting that in Cakzung, the daytime temperature that day was minus 5 degrees Fahrenheit and the nighttime temperature fell to minus 16 degrees Fahrenheit.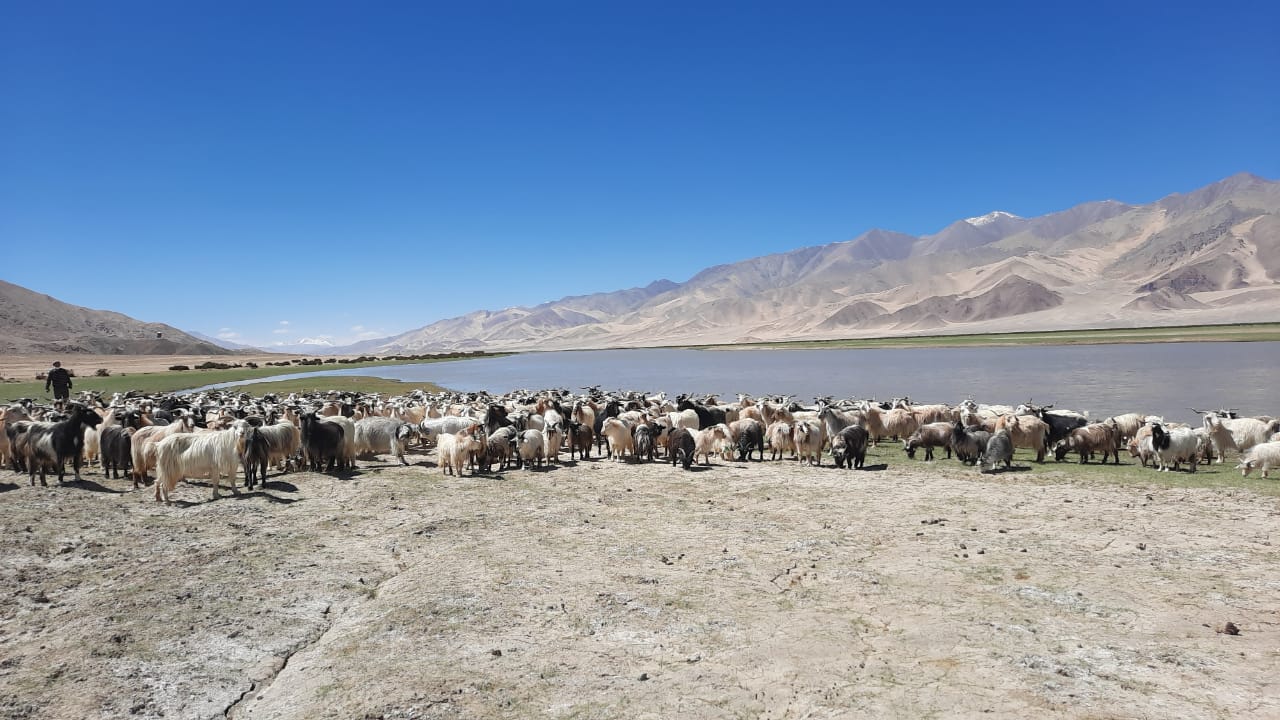 Changpa Need Help
Changpas are traditionally nomads. They survive on animal husbandry and are the producers of the finest pashmina—spun cashmere—in the world. However, in the last few years, they have suffered due to the Chinese incursion and the consequent heavy military deployment on the border.
Stanzin said the People's Liberation Army movement these days is easily visible at many places on the border where no movement was visible earlier.
"Chinese [authorities] encourage their nomads to move forward and our grazing areas have reduced in recent years," he said adding that the Dec. 16 incident was immediately reported by the Indian nomads to the army, and when the Indian administration approached the site, the Chinese fled.
The generally peaceful Changpa lifestyle is based on migration and livestock. Families live in tents they call Rebo, and the community has separately identified pastures for different seasons. That's been their way of life for generations, but the border tensions have affected it.
"Livestock need grassland. Due to heavy deployment the grazing area is reduced as nomads are not being allowed to move to their seasonal pastures," Stanzin said.
"This year there was also scanty rainfall in the summer. The grasslands thus don't have enough grass. These winters are very difficult for the nomads."
He said five panchayats (first tier electoral unit in the Indian democratic system) are directly affected by the border tensions. "Livestock is Changpas' only property. This impacts their income."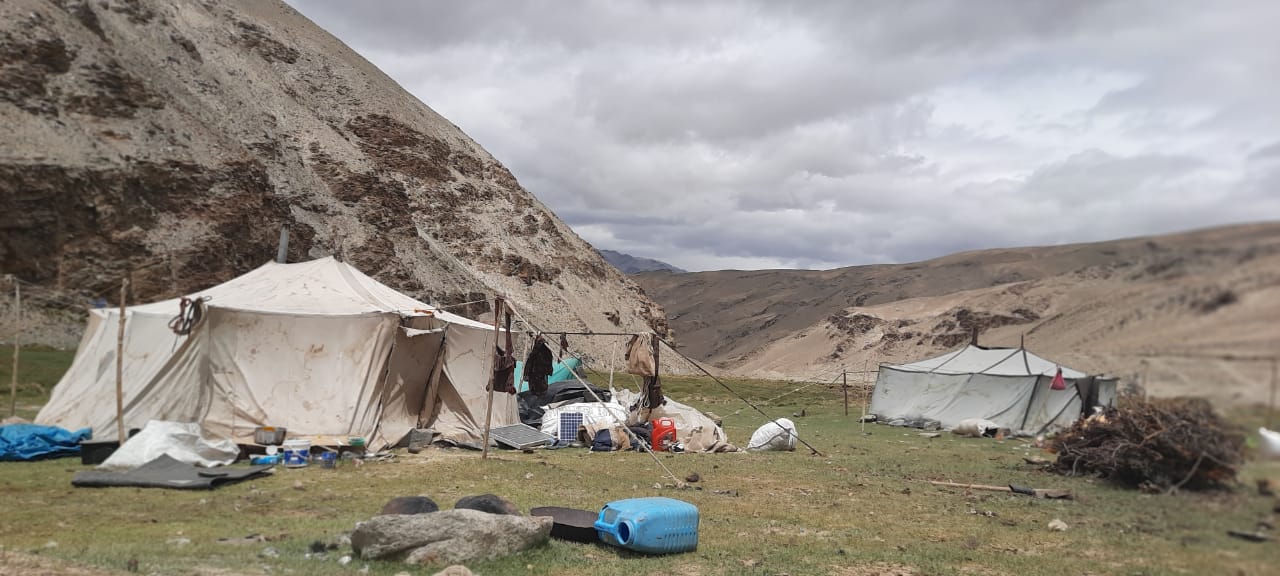 He said there are not many nomadic Changpas left in the region as most have become semi-nomadic.
"I demand that these villages of semi-nomads be made more livable with regular power and water supply, education facilities, and telecom connectivity. The solar panels are able to provide power only for two to three hours in this season," Stanzin said.
"And for the nomads, we should have shelters built and there should also be shelters for their livestock," he said, adding that this is important to retain people on the border villages and prevent the Chinese from intruding.
There are recent reports of China settling down Han Chinese and the Tibetan members of the Chinese Communist Party on the border along with India to further its expansionist agenda in the region, reported New Delhi Television (NDTV).
"Like it used fishermen in the South China Sea, China uses civilian resources—herders and grazers—as the tip of the spear to intrude into Indian-patrolled Himalayan areas," Dr. Brahma Chellaney, a geopolitical analyst and a noted syndicate writer, told NDTV.