Chinese Human Rights Defender Cao Shunli Arrested
November 11, 2012 4:41 am Last Updated: October 1, 2015 11:53 am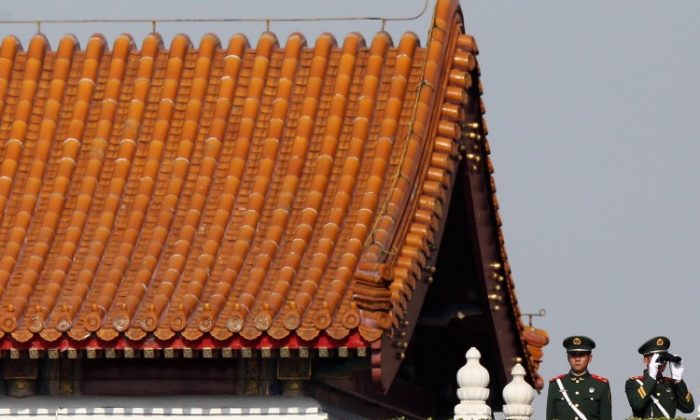 Beijing activist Cao Shunli was seized by police at the State Council Information Office on the second day of the 18th National People's Congress of the Communist Party of China for requesting public disclosure of China's "National Human Rights Action Plan."
On the morning of Oct. 18, Cao went to the Information Office of the Ministry of Foreign Affairs with around 100 other activists from various areas to ask for the release of all China's human rights reports to be used at the United Nations Conference. They also requested to assist with drafting the "National Human Rights Action Plan."
Previously, Cao and the others had already requested this information 11 times, but their case was not dealt with, so they turned to the Information Office of the Ministry of Foreign Affairs instead.
Cao then submitted an application to the office regarding the "National Human Rights Action Plan." The office is supposed to respond within 15 working days, according to the government's regulations for releasing information. However, as the last of the fifteen days happened to land on the opening day of the 18th Party Congress, Cao changed the inquiry date to Nov. 9 to avoid that sensitive day, according to Liu Xiaofang, who accompanied Cao, in an interviews with the Human Rights Defender online.
They waited outside the door for over an hour until the office staff members finally spoke with them. The staff claimed to be unable to give a specific answer to their request to release the information during the 18th Party Congress, giving them no choice but to leave.
When they reached the front entrance, it was around 5 p.m. Multiple police officers were waiting for them there and they suddenly forced Cao into a police car. The vehicle quickly sped south; however, its destination was neither Cao's home nor the district police station.
Currently, Cao's cellphone is not connecting, and there is no way of knowing where he was taken by the police officers, according to Human Rights Defender.
Cao has always been concerned about China's human rights situation, especially the survival and requests of petitioners and human rights groups. He has twice been placed in a labor camp, placed repeatedly in administrative detention, and is often subject to monitoring and house arrest.
The Epoch Times publishes in 35 countries and in 19 languages. Subscribe to our e-newsletter.