KWASASI, Kenya—It's midday in Kwasasi village, Lamu County, a few miles from the Indian Ocean coastline in Kenya, and Ali Abdala Haji is weeding his maize field.
If a planned coal-fired power plant is built near his small farm, he believes his entire maize crop will be gone in a few years, covered by dust from the coal plant.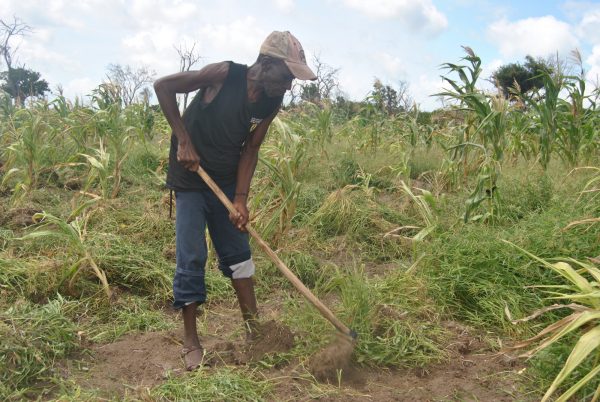 The 69-year-old father of six and his wife have depended on farming to feed their family and send their children to school. Once his children were old enough, they also helped on the farm. Two have since sought to earn a living in fishing.
"We do not know of any other source of livelihood, and I and my wife have always gotten out of our house to come to the farm day in, day out," he told The Epoch Times.
A recent court ruling, however, has increased optimism among some locals that building of the power plant will be stopped.
Local Resistance
In 2013, Kenya initiated plans for a 1,050-megawatt, coal-fired thermal power station to be built a few meters from Haji's and his neighbors' farms.
The contract was awarded in 2014 to the Amu Power Co.—a consortium of Kenyan power and investment firms Gulf Energy and Centrum Investment and three Chinese companies. Amu Power has signed a construction contract with the Power Construction Corp. of China, who own two subsidiaries in the consortium, and more than half of the financing for the $2 billion project is to come from the Industrial and Commercial Bank of China.
The facility would be Kenya's first coal-fired plant—and it has faced strong resistance from the residents of Lamu County since the government identified Kwasasi as the site for construction.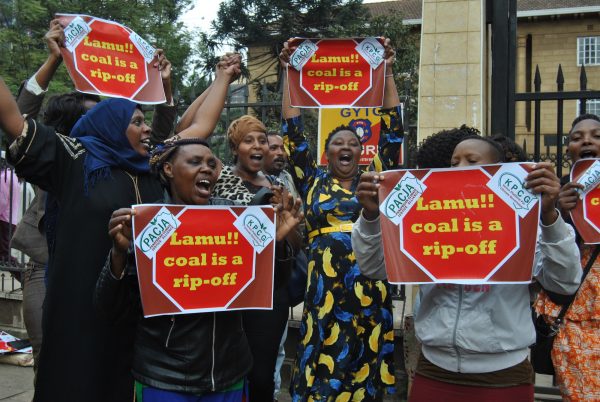 Locals and environmental activists are concerned about the plant's effects on the area's fragile marine ecosystem, and what are seen as inadequate plans to handle toxic coal ash.
In late 2016, they filed an appeal against Amu Power and the National Environmental Authority (NEMA), which grants construction licenses.
On June 26, the National Environmental Tribunal, sitting at the Supreme Court of Kenya, suspended construction of the facility, saying that the license issued by NEMA was illegal and ordered that a fresh environmental and social impact assessment of the coal plant be carried out.
Environmental Concerns
The power plant was to be built about 12.4 miles away from Lamu Old Town, a 700-year-old island settlement that has been named a World Heritage site by UNESCO.
Locals, whose families have lived in the area for generations, are worried about the detrimental environmental effects on their livelihood, quality of life, and culture.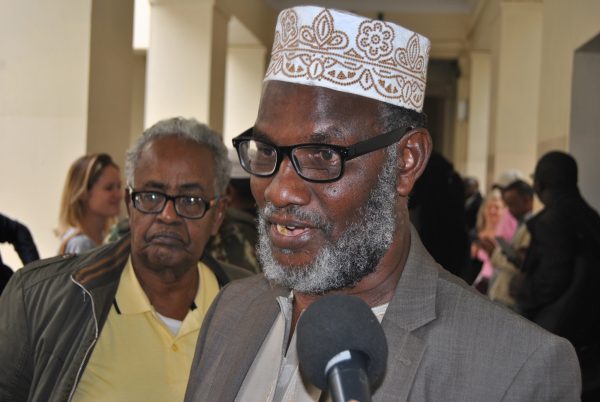 While celebrating the outcome of the court petition, Mohammed Mbwana, the vice chair of Save Lamu—an NGO that is advocating for environmental, legal, and social concerns around Lamu—said that there is a need to first prioritize the environmental effects of the project.
"It's not even for us, because we are old; but we should think about our generations to come and also lives both in the ocean and on land," Mbwana said.
Psamson Nzioki, an environmentalist with Transparency International-Kenya, said it's unfortunate that Kenyan leaders chose to "blind themselves" to the potential detrimental damage caused by the plant to the region, and allowed the Chinese to advance the project.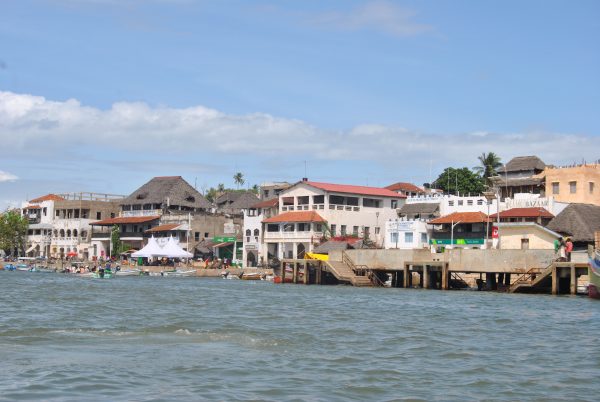 "Kenyan leaders should rise up and protect the country and its environment for present and future generations,"  Nzioki said.
As for Haji and his fellow farmers back in Kwasasi, they only hope that their livelihood will not be destroyed.
"As local farmers who have been doing this for years now, we would only welcome any good development projects by our government, as long as it will not destroy our lives and the farms that we depend on for food," he said.