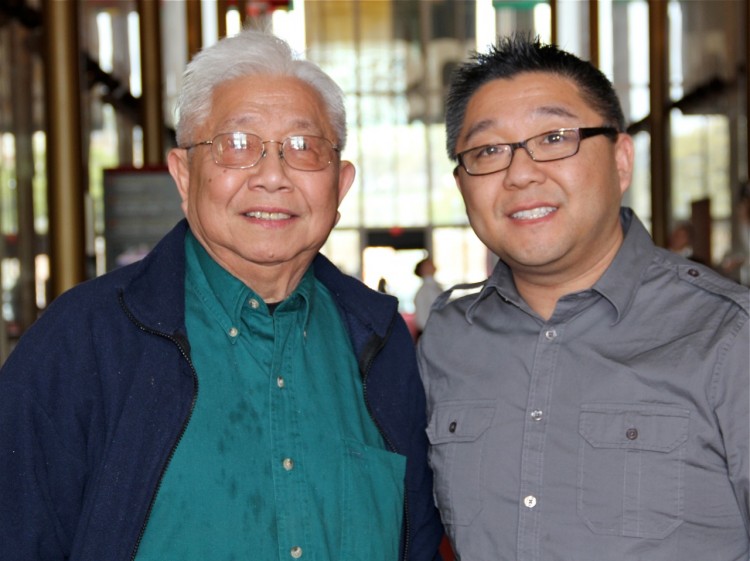 WASHINGTON—Long Quan left for America from Hong Kong many years ago and his son, John, grew up in America, so when Mr. Quan Snr. had the opportunity to see Shen Yun Performing Arts, a performing arts company whose mission is to restore traditional Chinese culture, he did not pass it up.
Mr. Quan and John saw New York-based Shen Yun at the matinee session at the Kennedy Center on Sunday, March 25.
Mr. Quan, whose English still evades him, was however, forthcoming about Shen Yun.
"I loved it very much," he said. "All of it, very surprising, very good."
John was also surprised, confessing that he had not been that excited to see Shen Yun, having sat through some "very boring" Chinese productions with his father over the years.
"It was great, really beautiful," he said.
"I grew up here mostly and my dad obviously knows more of the stories than I do … but seeing the performances, they are very entertaining, the dancers and the stories kept you very engaged and wanting to see more," he added.
John works in IT at the Federal Drug Agency and was particularly impressed with the combined effect of modern technology and stories of ancient China. Shen Yun uses animated backdrops and hi-tech images, which help transport audiences to other worlds.
"I loved how they modernized, I mean with the backdrops, and how they portrayed everything. It was great, really beautiful," John said. "My dad loved it too."
Mr. Quan also liked the dancing, and the references to Buddha. He thought it would be good for Chinese people to able to embrace their culture again.
"Chinese culture, nobody forget it," he said.
Chinese traditional culture was all but demolished after more than 60 years of communist rule in China. "However, the deeper spiritual core of the ancient culture, with its values of benevolence, honor, propriety, wisdom, and sincerity, as well as a reverence for the gods and the heavens, cannot be destroyed," the Shen Yun website says.
After seeing Shen Yun, John said he has become curious to know more about traditional Chinese culture.
"It definitely makes you want to learn a little more. Not that I haven't learned about my own culture, but it definitely makes me want to explore more than what I already know," he said.
Shen Yun Performing Arts, based in New York, has three touring companies that perform simultaneously around the world, with a mission to revive traditional Chinese culture. Shen Yun Performing Arts Touring Company will perform at The Kennedy Center Opera House, Washington, D.C., through April 1.
For more information visit ShenYunPerformingArts.org