Chinese authorities have pressured and silenced citizens whose family members have died after getting vaccinated against COVID-19, according to families inside China.
At least two people who received Chinese-made vaccines died after receiving the shots—one in just two days—in Chongqing, Sichuan Province, China, over the past two months. Authorities have since monitored their close contacts and accused one outspoken family of leaking "state secrets."
Footage from an on-site surveillance camera shows Chinese citizen Cai Hua fainting 10 minutes after taking a vaccine at the community health service center on July 13. She died three weeks later, according to her sister, Cai Bangying.
Bangying told The Epoch Times that she has been investigating the cause of her sister's death. On Aug. 14, Bangying received a call from the district police, who forbade her from posting anything online related to Hua's death and vaccination.
Two days later, police found Bangying and knocked on her door during late hours. Early on Aug. 23, a female police officer surnamed Cui appeared at the entrance of her apartment building with several unidentified individuals.
According to Bangying, the footage recorded that Hua fell to the ground at 7:15 p.m. and was sent to the hospital 20 minutes later, as witnessed by medical staff and onlookers nearby.
The family filled out an application form in mid-August requesting an authorized diagnosis and appraisal, but they haven't yet received a response.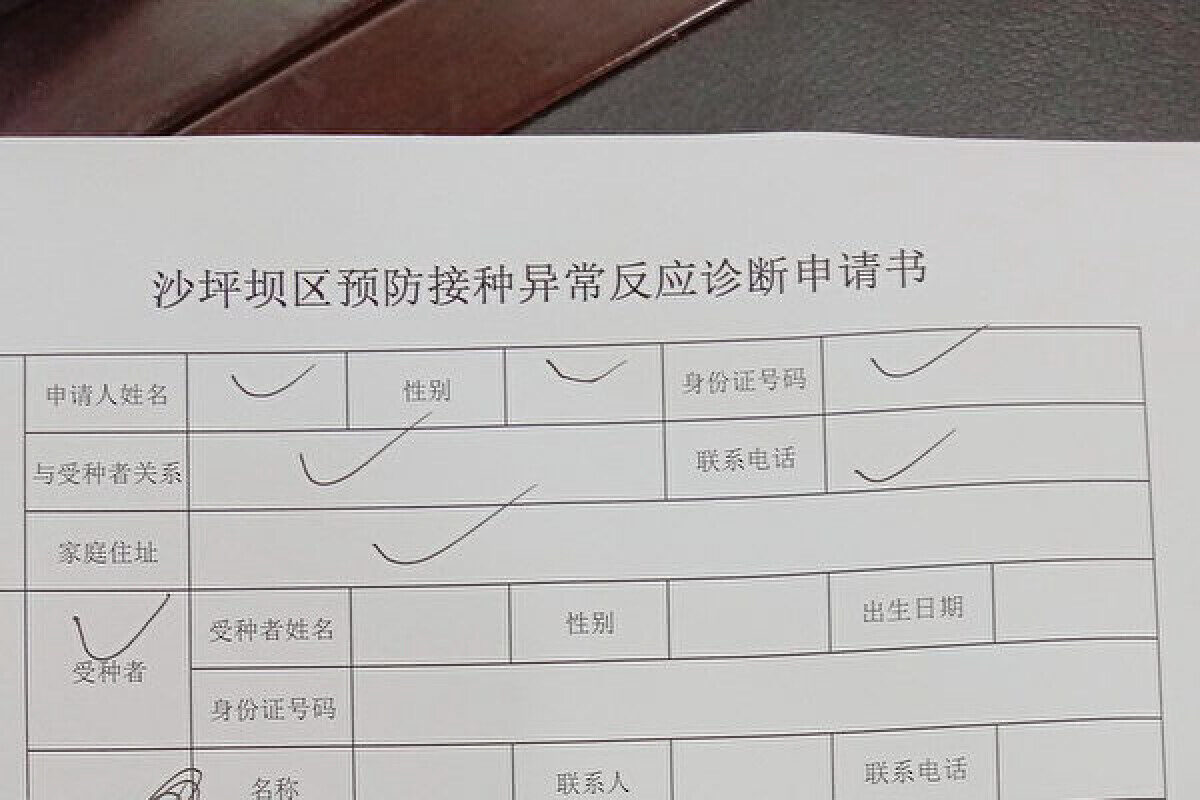 "The government ought to take responsibility for whatever they are responsible for," Bangying said. "It was caused by vaccination."
China's top epidemiologist Zhong Nanshan declared during a summit on July 31 in Guangzhou, China, that China-made doses were "effective" and "very safe," and said Chinese vaccines are 100 percent effective in preventing intensive care admission.
The municipal health commission of Chongqing didn't respond to requests for comment by press time.
'State Secrets'
A Chongqing citizen of Yuzhong district died on July 16, two days after he showed side effects following vaccination at a local hospital.
His son, Xiao Fubin, posted on the internet that his father died 32 hours after receiving the vaccine, despite emergency rescue efforts, calling on state authorities to take responsibility.
As soon as his message reached the media, state security found Xiao, claiming that he was suspected of "leaking state secrets," a trusted source told The Epoch Times.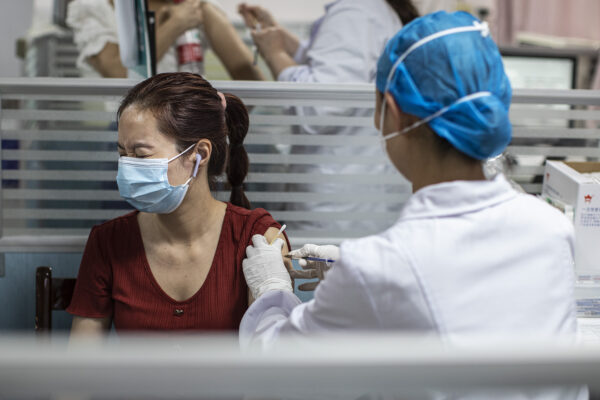 According to the source, roughly five more people in Chongqing have died following vaccination, but the families' cell phones are being monitored and tracked by local authorities.
"They are not comfortable talking about it, worrying that their friends and relatives will be implicated," the source said.
The mayor of Huaibei municipal government said on Aug. 19 that China aimed to achieve vaccination coverage for "1.1 billion by the end of October," in a bid to win the "People's War," state-run media said. The report has since been deleted from the internet.
"Normal human considerations are negligible in a so-called case of war," Sean Lin Xiaoxu, a former virology researcher at the Walter Reed Army Institute of Research, told the Chinese language NTD, sister media outlet of The Epoch Times, on Aug. 25.
During the program, China commentator Qin Peng said that "[in wartime], a death toll is just a number, or the price you have to pay."