A Chinese prisoner of conscience who was severely tortured to the point of losing consciousness was taken to a quarantine facility for coronavirus patients, according to a website that documents the persecution of the meditation group Falun Gong in China.
Gong Fengqiang was arrested on Dec. 27 last year because of his faith in Falun Gong, known as Falun Dafa, according to Minghui.org, a U.S.-based website. The meditation practice based on moral teachings of truthfulness, compassion, and tolerance, has been persecuted by the Chinese regime since 1999.
While in custody, he was "abused in a detention center" by Chinese Communist Party (CCP) officials and lost consciousness. He was then taken to a coronavirus quarantine center because officials had sought to cover up the incident, according to the Chinese edition of the website. The website did not detail the abuse.
Currently, he is being denied visitation rights while he is being held in quarantine. The Minghui.org report said his family is now appealing to the international community for help.
Over the past 20 years, Gong has been repeatedly tortured while incarcerated in forced labor camps and other detention centers. He eventually lost his hearing.
When he was released from detention several years ago, Gong "had lost his memory and couldn't recognize anyone at home. He didn't know how to talk, eat, or take care of himself," according to the website. "He often fainted. His urine was milky-white. He suffered constant chest pain and had trouble breathing. He also had heavy sweats that often soaked his bedding and clothes."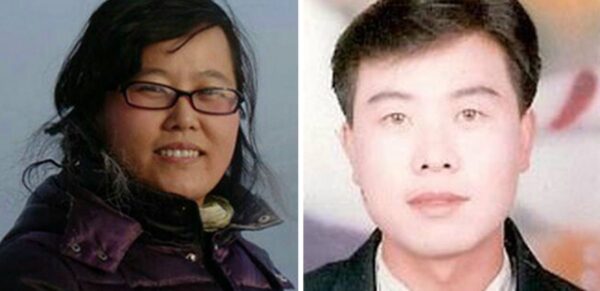 Minghui said that following his most recent arrest, guards at the Yilan County Detention Center in Heilongjiang reported it to local police authorities. Gong was then taken to a hospital without local officials informing his family members, the website said.
Gong's arrest came twenty days after his wife, Li Yanjie, fell to her death while trying to escape arrest, also for practicing Falun Gong, according to Minghui.org. Gong had survived the fall.
Rights group Freedom House, in a lengthy 2017 report, described the degree of persecution of Falun Gong practitioners as "very high."  The persecution campaign was launched on July 20, 1999, by former dictator Jiang Zemin, who viewed the meditators as a threat to "social stability" and to the Communist Party itself.
It noted that the persecution has been lucrative for some communist officials, through extortion, slave labor, and forced organ harvesting. Independent investigators, in a report last year, confirmed a vast state-run system of hospitals used in organ harvesting. While it's unclear exactly how many Falun Gong practitioners have been killed for their organs, the report estimated that 60,000 to 100,000 transplants are performed each year. Because of the inefficiency of China's organ transplantation system, the investigators believe in most instances one organ transplanted means one victim killed.
The Minghui report also comes as officials at several crematoriums in the coronavirus epicenter of Wuhan, China, told The Epoch Times that their intake has skyrocketed in recent weeks, suggesting that more people are dying of the disease than officially reported.
The new coronavirus is in the same family of pathogens as severe acute respiratory syndrome (SARS), which caused hundreds of deaths in China in 2003, and Middle East Respiratory Syndrome (MERS), which has killed more than 500 worldwide since 2012.
Mimi Nguyen Ly contributed to this report.