The Chinese embassy in Canberra has lodged an official complaint with the Australian government in regards to a speech made by Liberal Senator James Paterson addressed to the European Parliament in regards to foreign interference.
The embassy said Paterson, who is also the chair of the Parliamentary Joint Committee on Intelligence and Security, displayed "bias and hostility" against China, which would impede exchanges between Canberra and Beijing.
In a speech to the European Parliament on Nov. 10, Paterson highlighted the importance of nations working together with like-minded democratic governments to counter foreign interference from other countries.
Australia's current strategy model to counter foreign interference was established due to an assessment made in 2017 by the nation's intelligence and security agencies, which found foreign interference was higher than it ever had been in history, surpassing even the Cold War.
Paterson noted that although the strategies against foreign interference in Australia apply equally to all nations and that there are many sources of foreign interference, China is easily the largest source of threat.
The Australian Chinese Embassy said the speech spreads "false information about so-called security threat of China's influence in Australia" and argued that it "misled the European parliamentarians and the public.
They also said Patterson had displayed a "bias and hostility" towards the Chinese government and that they opposed any Australian parliamentarian trying to impede the Chinese regime's relationship with Europe.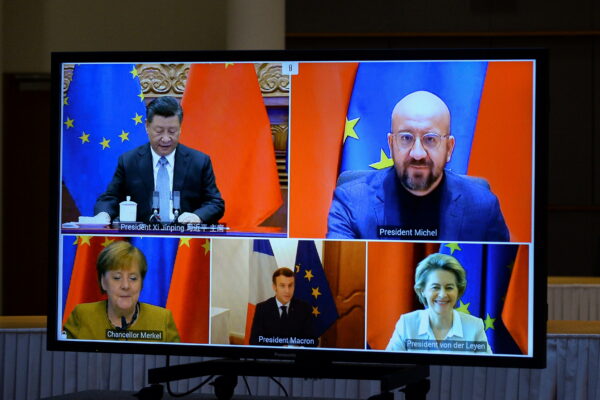 The European Parliament is considering following Australia's lead in legislating stronger measures against foreign interference and covert forms of influence. It has named Australia's Foreign Influence Transparency Scheme as a possible model to look to.
In the speech delivered virtually to the European Parliament, Paterson said foreign interference "comes from many different sources and it so critically important that as democracies we recognise the threats and that we do everything we can to combat these threats."
He listed the banning of Huawei and high-risk vendors from providing 5G network connection in Australia as one step which the government had taken to maintain the integrity of infrastructure, as well as the banning political donations to Australian political parties after a series of scandals linked to Chinese national donors.
Paterson also mentioned the recently passed bill of Foreign Relations Act where states, territories, local governments, and universities need to notify the federal government of any written agreements with foreign entities, empowering the department of home affairs to terminate arrangements that contradict the nation's interests and sovereignty.
"This is aimed at counteracting a strategy by authoritarian states, most notably China with its Belt and Road deal, to seek to divide us internally between different levels of government," he said.
Australia Prime Minister Scott Morrison has thrown his support behind Paterson on Monday.
The prime minister said that the model for how Australia is run "is one that gives people their freedoms and one of those most important freedoms is their freedom of speech."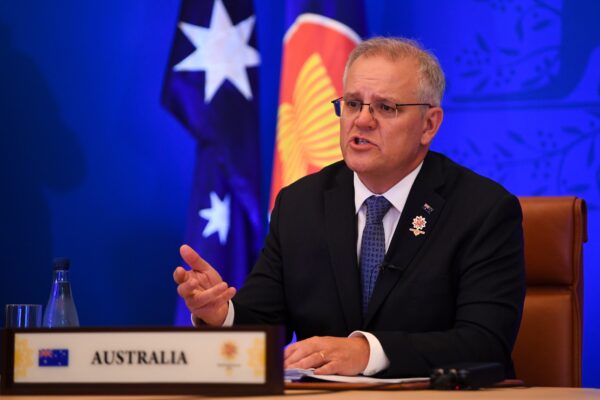 As a country that believes in free speech, it is even more so for elected members of Parliaments to be able to speak very plainly to secure Australia's defence interests, he said.
"James Paterson does a tremendous job on that, and I will always stand up for Australia's liberal democracy."
"This is one of the issues that has been highlighted by the Chinese embassy here in Australia about of their issues with Australia; one of the reasons why they have expressed disappointment in Australia about the relationship [between China and Australia]."
But Morrison noted that he was not going to sell out Australia's right to freedom of speech.
"It's never going to happen. Australia is a free country where you can speak your mind, and under our government, you can be sure that will be retained and always stood up for in whatever form is necessary."