The Chinese Embassy in Australia on April 7 painted a rosy picture of life in Xinjiang Province during an extraordinary press event, while warning the government in Canberra against joining the EU, UK, and the United States in sanctioning Chinese officials over the oppression of the Uyghur ethnic minority group in the northwestern region.
Local media outlets were treated to a two-hour presentation, titled "Xinjiang Is a Wonderful Land," featuring testimonials from Uyghurs and Xinjiang officials promoting the region's economic growth and religious harmony.
Erkin Tuniyaz, vice chairman of Xinjiang Province, claimed foreigners with ulterior motives were turning a blind eye to the positives of the region and were spreading "rumors" about concentration camps, forced labor, religious conversion, and the sterilization of women.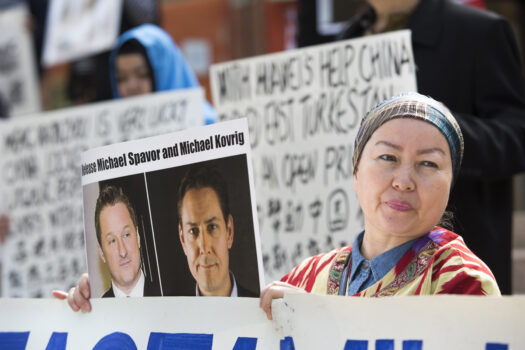 "These allegations cannot be more preposterous, and they are downright lies," he said. The video was also aired in London last month as part of a global propaganda push.
Chinese Ambassador to Australia Cheng Jingye said the event was organized to "help" Australian journalists understand the situation in Xinjiang after there had been "distorted coverage about Xinjiang in certain Western media."
"Those reports are basically based on disinformation or misinformation," he added.
The Australian Uyghur Tangritagh Women's Association said the Chinese Communist Party must have been in a "state of desperation" to hold the event.
"The Australian community is already aware of the harsh realities of human rights abuses and genocide being committed," it wrote in a Facebook post.
Liberal Sen. Eric Abetz called the video a "sickening display of propaganda," saying there was ample evidence of human rights abuses in the province.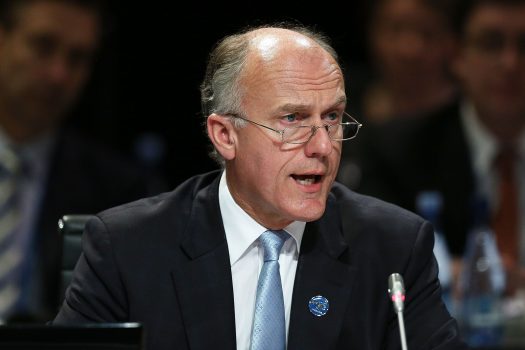 "From the inquiry by the Canadian House of Commons Subcommittee on International Human Rights, the horrific report from the BBC, and the recent and first independent expert application of the 1948 Genocide Convention, the truth of what is occurring in Xinjiang is slowly revealing itself," he told The Epoch Times in an email.
The senator also pointed to the dropping birth rate in Xinjiang, from 15.88 percent in 2017 to 8.14 percent in 2019, as evidence of forced sterilization.
"Though the CCP tries to hide and obfuscate information from Xinjiang and the human rights abuses committed there, increasing evidence reveals the CCP's intention to commit genocide against the Uyghur people," he said.
Cheng also warned Australia against adopting similar sanctions to those introduced by the United States, United Kingdom, and European Union against Chinese officials involved in human rights violations in the region.
"We will not provoke, but if we are provoked, we will respond in kind," he said.
Ahead of the press conference, Prime Minister Scott Morrison indicated the government would continue speaking out on human rights issues.
"We want a positive relationship, but we will have a positive relationship that is consistent with Australia acting in accordance with its values and its national character," he told reporters in Canberra.
"That would never be something that we would yield for the sake of a relationship."