Never underestimate choking on food—in 2013, it was the fourth leading cause of death in the United States, killing 4,800 people, according to statistics from National Safety Council.
Recently in China, a man almost choked to death on a shrimp.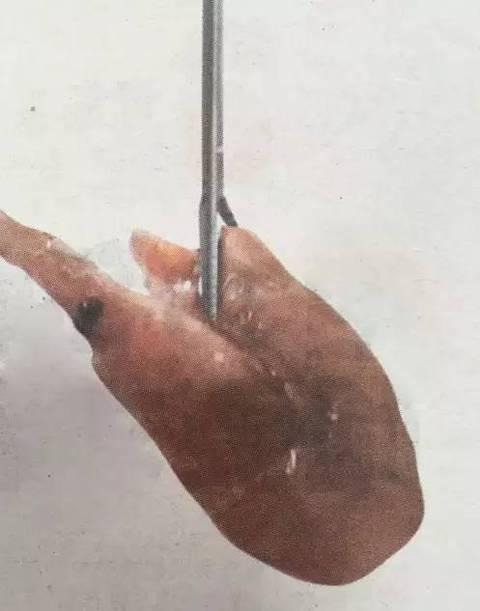 A 40-year old man from Jinan City in Shandong Province was taken to the hospital by his family after he began coughing blood in the morning of March 9, says Qilu Evening News. After a CT scan, it was revealed that a shrimp with its shell and pointed rostrum, intact, was stuck in the section of the windpipe nearer to the man's left lung.
Dr. Liu Xuedong, a respiratory doctor, worked with doctors from the hospital's radiology, otolaryngology and anesthesiology units, and performed a successful operation, dislodging the 1.1 in. x 0.8 in. shrimp. The trickiest part of the procedure was to extract the shrimp without puncturing the windpipe or the blood vessels.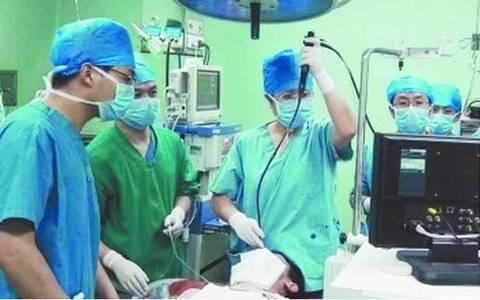 The man, who was born with congenital cerebral palsy, stopped coughing after regaining consciousness from anesthesia. Dr. Liu said that every year the hospital treats patients with all manner of objects lodged in their windpipes—chicken bones, pepper stems, and even fake teeth. Talking, laughing, or eating too fast can cause food to wind up in a person's lungs, explained Dr. Liu.