Chinese Dissident Wins Top EU Rights Prize
October 23, 2008 2:12 pm Last Updated: October 23, 2008 3:46 pm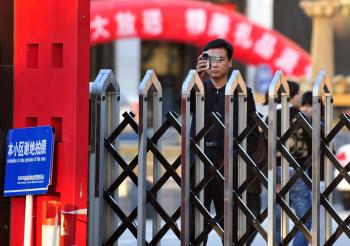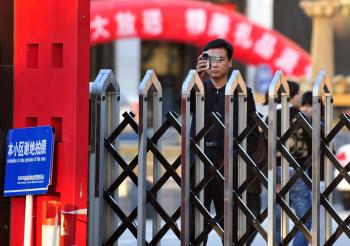 BRUSSELS—The European Parliament has awarded its top human rights prize to Chinese activist Hu Jia, who was jailed after testifying to the EU assembly.
Announcing the award of the Sakharov Prize for Freedom of Thought, European Parliament President Hans-Gert Poettering called Hu "one of the real defenders of human rights in the People's Republic of China".
"By awarding the Sakharov Prize to Hu Jia, the European Parliament is sending out a signal of clear support to all those who defend human rights in China," Poettering told the assembly.
Hu, a campaigner for civil rights, environmental protection and AIDS advocacy, was sentenced to three-and-a-half years in prison in China in April. Hu, in his mid-30s, had already spent many months under house arrest with his wife and child.
He was arrested and charged with "inciting subversion of state power" following his testimony on human rights in China via a conference call to the European Parliament's Human Rights Subcommittee on November 26 last year.
Hu's jailing drew condemnation from Washington, European governments and human rights advocates.
Hu's wife, Chinese dissident Zeng Jinyan, still lives under unofficial house arrest. She told reporters that she wanted to keep speaking out for human rights in China but was afraid due to intimidation of her and her jailed husband, while knowing she and her daughter were constantly under surveillance. She was delighted by the news of the award when told of it by Reuters. "At last some good news," she said. "Hu Jia would be very happy if he knew."

Poettering said Hu was sick with cirrhosis of the liver and added: "As far as we know he is not being allowed proper medical care."
A source who met Hu in September said his health was poor and he had been placed in solitary confinement in chains at least once.
As a devout Buddhist, he was sticking to a strict vegetarian diet, which caused him nutritional problems in prison, the source said.
Other prisoners were not allowed to lend Hu reading material. His letters to his family were read by prison officials who demanded that he rewrote them if they did not like the contents, the source added.
The annual EU prize is named after Soviet rights activist and dissident Andrei Sakharov and was first awarded in 1988.
Previous recipients include Myanmar opposition leader Aung San Suu Kyi.
The formal award ceremony for the prize, which includes a cheque for 50,000 euros ($64,280), will take place on December 17 in Strasbourg, France.
With Reuters