A Chinese diplomat reportedly said that China is prepared to supply Russia with aircraft parts through "certain channels" that can bypass U.S. and European sanctions.
"We are ready to supply components to Russia; we are organizing such cooperation," Chinese Ambassador to Moscow Zhang Hanhui told Russian news agency TASS.
"[Airlines] are currently addressing [it], they have certain channels, there are no restrictions from the Chinese side," the diplomat added.
Zhang didn't provide further information on those "certain channels."
It's noteworthy that Zhang's remarks weren't published on any Chinese official media. Chinese news portal NetEase was the only media that covered the story, but it was removed soon after it was published.
Earlier in March, Washington warned Beijing not to use the business opportunities created by Western sanctions against Moscow to help Russia circumvent export controls and financial restrictions.
Since Russia launched an invasion of Ukraine in February, Western countries banned the export, lease, and supply of aircraft and components to Russia as part of a raft of sanctions.
In response, Russia seized the foreign aircraft leased by airlines. Moscow passed a law allowing Russian airlines to re-register leased aircraft in Russia, in contravention of international rules.
A March 29 report by Cirium, a data source for the aviation and travel industry, revealed that Russia has 980 passenger aircraft in operation, 777 of which are leased from foreign countries. That means that those aircraft, which had no access to spare parts and were not properly maintained, have been operating under such poor condition for nearly four months.
The U.S. Federal Aviation Administration (FAA) downgraded its aviation safety rating of Russia in April.
Patrick Ky, executive director of the European Union Aviation Safety Agency, expressed concern about the safety of Western-made aircraft continuing to fly in Russia. "This is very unsafe," he told reporters at a conference on June 14, according to Reuters.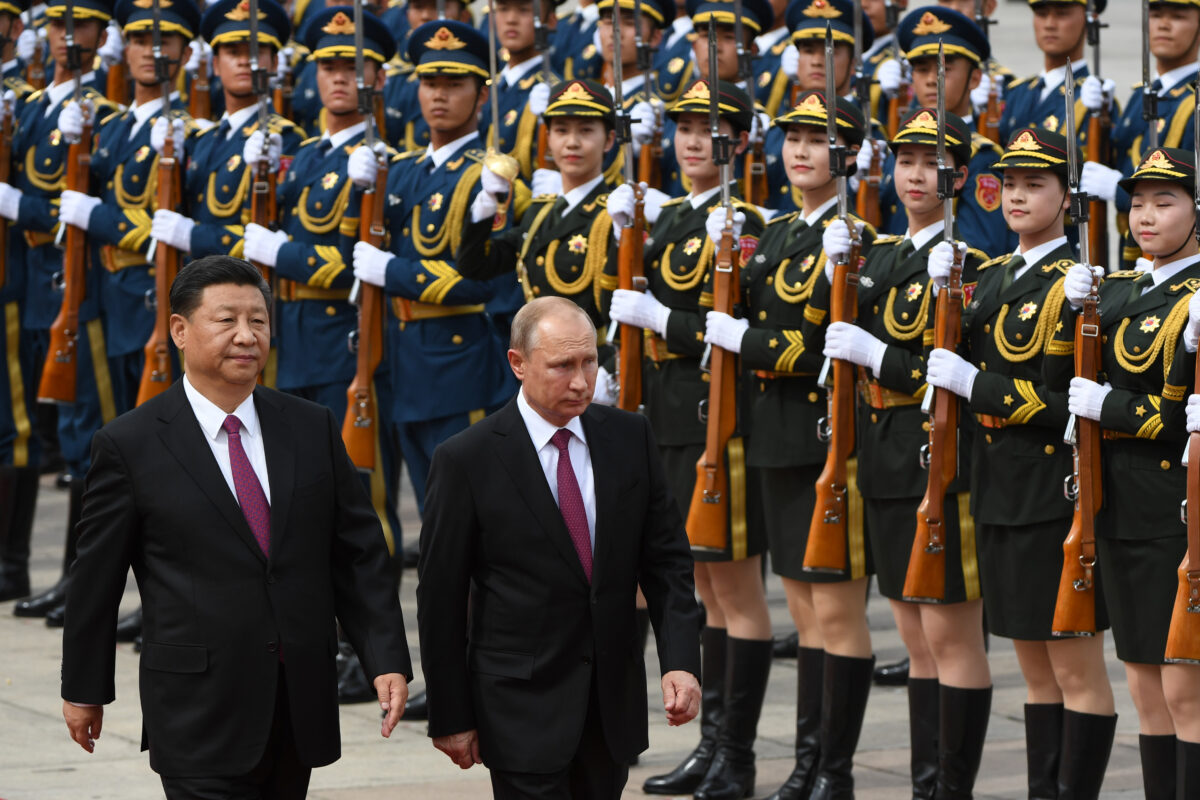 China and Russia Deepen Mutual Cooperation
Zhang's remarks were made in an exclusive interview with TASS during an international economic forum that Russia hosted on June 15–18 in St. Petersburg.
China was a vital guest of Russia's annual forum but the regime's head, Xi Jinping, attended the conference via video conference.
During the Sino-Russian business dialogue held on June 16, Zhang said that both sides have "deepened strategic supports and mutual interests in the fields of energy, nuclear energy, aviation, aerospace, and infrastructure," Taiwan-based China Times reported on June 16.
Zhang also cited official figures, saying that in 2021, Sino-Russian bilateral trade reached a record high of more than $140 billion, and in the first five months of this year alone, it surpassed $65 billion, an increase of 28.9 percent from the same period of last year.
A day earlier, Xi said in a call with Putin that the two sides "will further develop military and military-technical ties," VOA reported on June 17.
In the wake of Russia's invasion of Ukraine, Xi's ambition to unify Taiwan by force has drawn even more public attention.