Dim Sum: Traditionally Exquisite Delicacies
August 29, 2008 9:20 am Last Updated: October 1, 2015 10:50 pm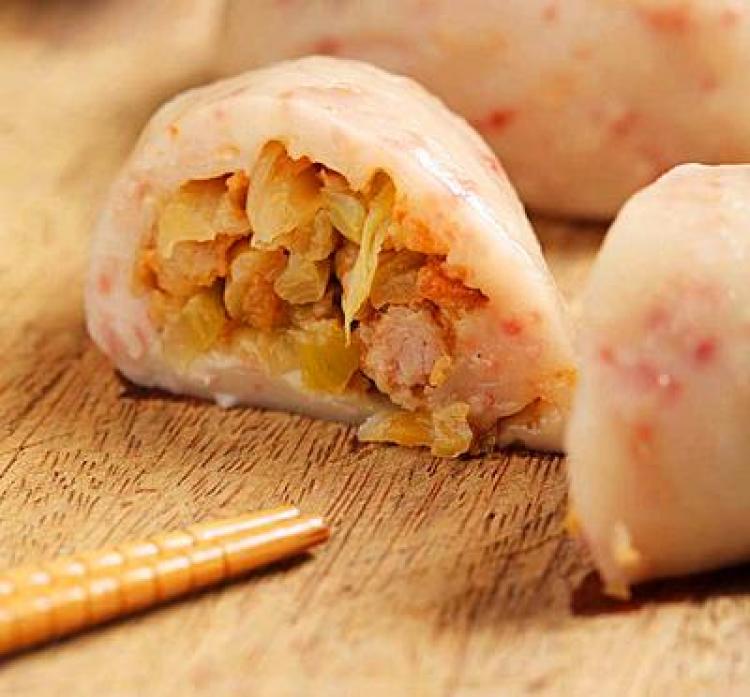 The Chinese words "Dim Sum" no longer sound exotic to the open-minded citizens of Hamburg, Germany. All over the city, Chinese restaurants serve the delicacies tableside, in small bamboo baskets.
People enjoy these meat-or-vegetable filled, steamed pockets of dough while they are piping hot. The white steam pouring from the baskets fills the nose with delicious aromas and stimulates the appetite. The first bite into a typical dim sum gives the tongue an immediate sense of the soft and tender dough. The combination of meat and crisp vegetable filling makes eating these morsels an ideal snack between meals.
My husband and I ate at the well-known restaurant Xiao Xiang, ordering dim sum, and came to the conclusion that it must be the best in all of Hamburg. Our table that night featured two kinds of dough-filled pockets: one garlic, chive and meat, the other kind stuffed with chopped celery, tofu and a prawn.
When it hit my palate I imagined having rediscovered all the flavors of South China. The dim sum tasted soft, smooth and at the same time crisp. For some reason I could still feel the taste several days later. It was a soft after-taste that I'm unable to explain.
As a Chinese, I had never experienced this before. Perhaps the deer meat roasted with Chinese Five Spice powder we had also eaten that evening contributed to my odd experience, but I cannot unravel why the dim sum flavors remained with me so long. Whatever the case, I craved to re-create the menu of that evening!
Dim sum is not limited to just steamed, filled pockets of dough. They are also served as rice noodles with various fillings, or as the renowned "radish-rice cake" (with Chinese sausage bits), and also include small, deep fried servings of fish or meat.
Even dessert is included in a feast of dim sum–dough pockets stuffed with sweet lotus seed paste or delicately tinted small cakes, or as in the USA, mango pudding. One website states that Chinese food culture contains more than 1,000 kinds of dim sum.