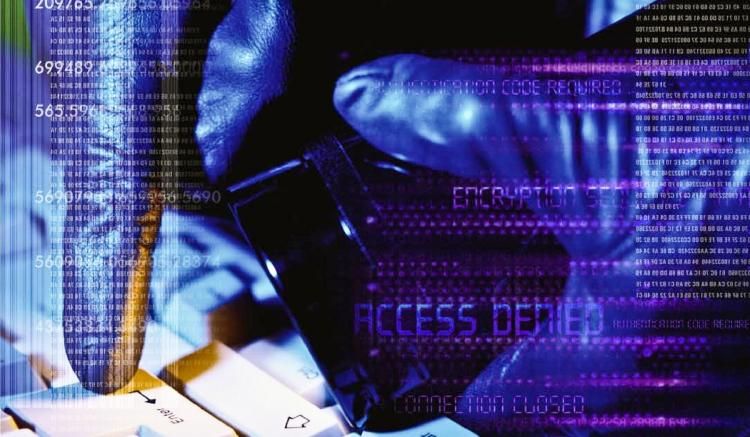 Computer network warfare capabilities being developed by the Chinese regime pose a serious threat to U.S. military operations in the event of a conflict, according to a new report prepared for a congressional body on March 8.
Prepared by weapons manufacturer Northrop Grumman for the U.S.-China Economic and Security Review Commission, the report paints a sobering picture of the vast and rapid advances in the cyber capabilities of the People's Liberation Army over the last several years. The PLA is often called a "Party army," answering directly to the Chinese Communist Party (CCP) that rules China.
Drawing on a vast amount of Chinese primary source documents, including technical manuals, military publications, policy documents, news reports, and more, the report argues that the Chinese regime is attempting to integrate sophisticated computer network operations into a broader military and intelligence context.
This is normal in military modernization, but the fear is that these capabilities are being put to use as part of a wider campaign of network warfare against the United States.
Chinese military commanders would target U.S. computer systems in the event of a conflict, delaying or degrading U.S. military capabilities in combat.
The U.S. currently has no policy for figuring out how to deal with such a scenario, the report says—particularly if the evidence was cloudy, which it likely would be. Network penetrations would also likely not be known about until the attack had been carried out.
The study was Northrop Grummun's follow-up to a 2009 report for the Committee, which also assessed the Chinese regime's cyber espionage capabilities.
The 136-page report contains a series of troubling conclusions about the trajectory of Chinese cyber-warfare operations aimed at the U.S. Among them:
Chinese cyber attack capabilities may pose a risk to the U.S. military in the event of a conflict
Foreign firms are helping Chinese firms that help the Chinese military's cyber efforts
The Chinese military may be able to penetrate the equipment supply chains of telecommunication equipment used by the U.S. military or government, posing national security risks
Over 50 Chinese universities are engaged in information security research, partly funded by five national grant programs as part of a broad policy
Computer network operations are strategically significant to the Chinese communist leadership, beyond just military uses, and now are being applied to help modernize China's economy by obtaining valuable intellectual property
The U.S.-China Economic and Security Review Commission, a research body that reports to Congress on aspects of the U.S.-China relationship.
Commission Chairman Dennis Shea said in a press release: "The United States suffers from continual cyber operations sanctioned or tolerated by the Chinese government. Our nation's national and economic security are threatened, and as the Chinese government funds research to improve its advanced cyber capabilities these threats will continue to grow."
He added that it is becoming more apparent that Party leadership is at least cognizant of these "massive electronic reconnaissance and cyber intrusions."
In December last year, Bloomberg reported the China-based hacking of 760 large companies, characterizing it as a "Cyber Cold War."
According to The Wall Street Journal, a U.S. official in late 2011 estimated that American companies lost $50 billion in intellectual property in 2009 due to theft, including cyber attacks.
The U.S. Department of Defense did not immediately respond to a request for comment.