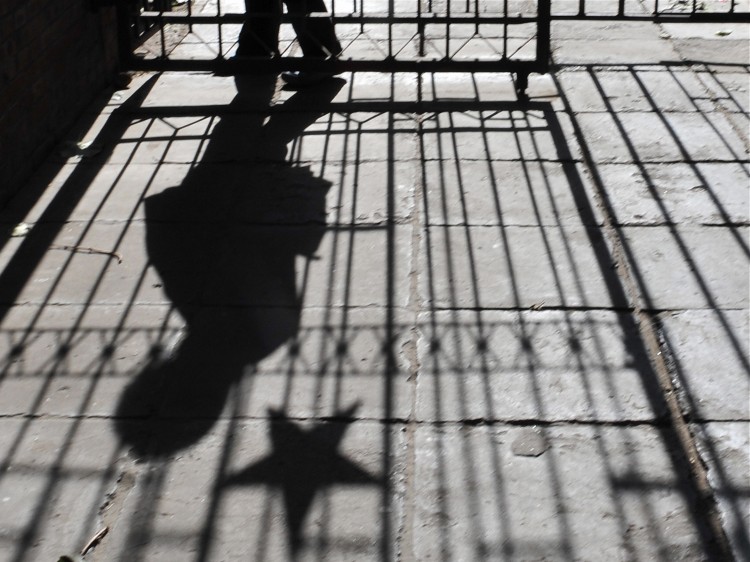 Corruption is a massive problem for the Chinese Communist Party, and it cuts both ways, as reflected in the Chinese phrase: "Oppose corruption and destroy the Party, don't oppose corruption and destroy the nation."
Lacking the legitimacy to rule conferred by elections and institutions like the rule of law, the Chinese communists must rely on an extralegal system of perks and benefits—also known as corruption—to keep their cadres in the system incentivized and at least minimally obedient. The unchecked power is increasingly getting out of control, however, and with the rise of the Internet and social media, the public is increasingly learning more—much to their anger.
A Chinese journalist recently posted a few terse lines on China's heavily censored version of Twitter, called Sina Weibo, announcing a string of officials and the sums they had embezzled, along with the number of properties they held. Those cases were only known about because the individuals involved were caught—which most often happens when a political rival gains the upper hand in a power struggle—but the amounts of money embezzled are staggering.
The cases below, documented in news reports online, represent billions of dollars stolen from the public, and the officials implicated were usually operating at only the local level. The cases offer a glimpse of the kinds of corruption happening every day across China, and give an idea of the monumental looting that makes contemporary China, in the often-quoted words of one observer, "a kleptocracy of a scale never seen before in human history."
Granting Favors at the Port
For 35 years, Yang Guangliang was a government official of Maoming, Guangdong, a port entrance on China's southern border that connects cargo transport to major destinations like Hong Kong and Macau. His career started as party secretary of a construction project.
Beginning in the 1980s, when Yang became the vice chief of one of Maoming's townships (Baidian), he started accepting small cash bribes from people who wanted favors. Yang confessed to investigators that ultimately the bribes ranged from 30 to 50 thousand yuan (US$4,750 to $7,917) to several thousands, according to Phoenix TV.
Yang became vice mayor of Maoming City in the late 1990s, a key position that enabled him to grant favors to the wealthiest citizens in the city. He allowed wealthy individuals to run businesses out of residential properties in exchange for bribes in the amount of 500,000 to 1 million yuan (US$79,169 to US$158,338) per person.
For one of Yang's more lucrative favors, he waived taxes and fees for the owner of Happiness Court, a well-known successful restaurant in the city, for which he secured 10 percent of Happiness Court's stock.
In December 2011, Yang was sentenced to 19 years for corruption. His 140 properties, including villas given to him by wealthy businessmen, and millions of dollars in bribes were confiscated.
Cash total: 1.2 billion yuan ($189 million).
'Solving' Drug Problems
Yang Hongwei was the governor of Chuxiong Yi Autonomous Prefecture in Yunnan Province, which is located next to the "Golden Triangle," a central region of heroin production in the world. Yunnan is China's main source of illegal drugs. Yang used his post in the area to "solve problems" for businessmen.
While serving in Chuxiong, Yang received bribes in the amount of 10 million yuan, (US$1.3 million), according to China National Radio. In one case, he accepted a bribe in exchange for wiping out a businessman's 60 million yuan (US$9.5 million) debt. After Yang's history of corruption was revealed, he was stripped of his position in April 2011.
Cash total: 1.7 billion yuan (US$267 million)
The Man of 'three a lots'
Xu Maiyong was elected to the city government of China's coastal city of Hangzhou in the 1980s. At that time, he was viewed as a humble teacher. When Xu became the vice mayor of Hangzhou City, his persona changed.
The Procuratorate Daily, a Chinese mouthpiece published by the Supreme Court of China, published an article containing information about Xu's confession for arresting officials. Xu explained why he began taking bribes: "In 1989 [when Xu was a city government official], I went to a conference with several party officials who were in charge of economic development. They stayed in the best hotels and each meal cost about 5,000 yuan (US$791)," said Xua according to iFeng.com. "I couldn't take it. My yearly salary was not enough for their one meal."
Since then Xu wanted a shift in his career, so he connected himself with the wealthiest people in the city. From 1995 to 2009, Xu accepted bribes totaling more than 145 million yuan (US$23 million). He also embezzled more than 50 million yuan (US$7.9 million) in state assets.
Further investigation revealed that Xu had 99 mistresses, many of whom were wealthy businesswomen, female government officials, and college students, according to the Oriental Outlook Magazine, a news weekly published by Chinese mouthpiece, Xinhua. Xu was called the "man of three 'a lots'," meaning a lot of money, a lot of properties, and a lot of women. Xu was sentenced to death and executed on July 18, 2011.
Cash total: 1.4 billion yuan (US$220 million).
Coal Baron
Hao Pengjun was the party chief for the Bureau of Land and Resources in the small town of Pu in Shanxi Province. Located on a plateau and bordered by mountains, Shanxi Province is famous for its abundance of coal.
Hao used his post to run the coal mining fields as if he privately owned them and covered the costs of illegal purchases with public funds. Hao accepted bribes from businessmen who were eager to profit from the mining fields and enlarged the dangerous fields into residential areas to increase profitability for the businessmen.
During his tenure as party chief, Hao gained nearly 800 million yuan (US$127 million) through corruption. He also owned 35 properties across the country, from Beijing to Henan Island, according to Sina News. Although Hao was a lower township-level official, his corruption surpassed many who were above him. He was sentenced to 20 years in April 2010. In 2009, many other corrupt officials, who took advantage of Shanxi's mining industry were also removed.
Cash total: 3 billion yuan (US$472 million).
Post Seller
As the vice governor of Shandong Province, Huang Sheng found a way to make money: selling Party posts. Huang sold the township-level Party chief post for 500,000 yuan (US$79,000), and chief of a local bureau cost 100,000 yuan (US$15,000).
He also used his power to give discounts to enterprises that were eager to buy land in Shandong Province. In June 2012, Huang was forced out of his position and is currently awaiting sentencing.
Cash total: from 100 million yuan to 9 billion yuan (unconfirmed).
Collectables as Kickbacks
Huang Meng served different posts in Huzhou City, Zhejiang Province, for two decades before becoming the city's mayor. While in Huzhou, Huang used his position to gain enormous profits by approving a water conservation project that filtered water in the city's lakes and rivers, according to Sina News. The filtered water was then sold to residents as drinkable tap water. Later Huang approved similar projects for electricity and heating systems, getting massive kickbacks in the process.
A recent post on People's Daily revealed that Huang accepted bribes of all types, including cash, cars, collectables, and home renovation materials totaling more than 10 million yuan (US$1.53 million). Huang is currently awaiting sentencing.  
Cash total: 200 million yuan (US$31 million)
Click www.ept.ms/ccp-crisis to read about the most recent developments in the ongoing crisis within the Chinese communist regime. In this special topic, we provide readers with the necessary context to understand the situation. Get the RSS feed. Get the new interactive Timeline of Events. Who are the Major Players?

The Epoch Times publishes in 35 countries and in 19 languages. Subscribe to our e-newsletter.