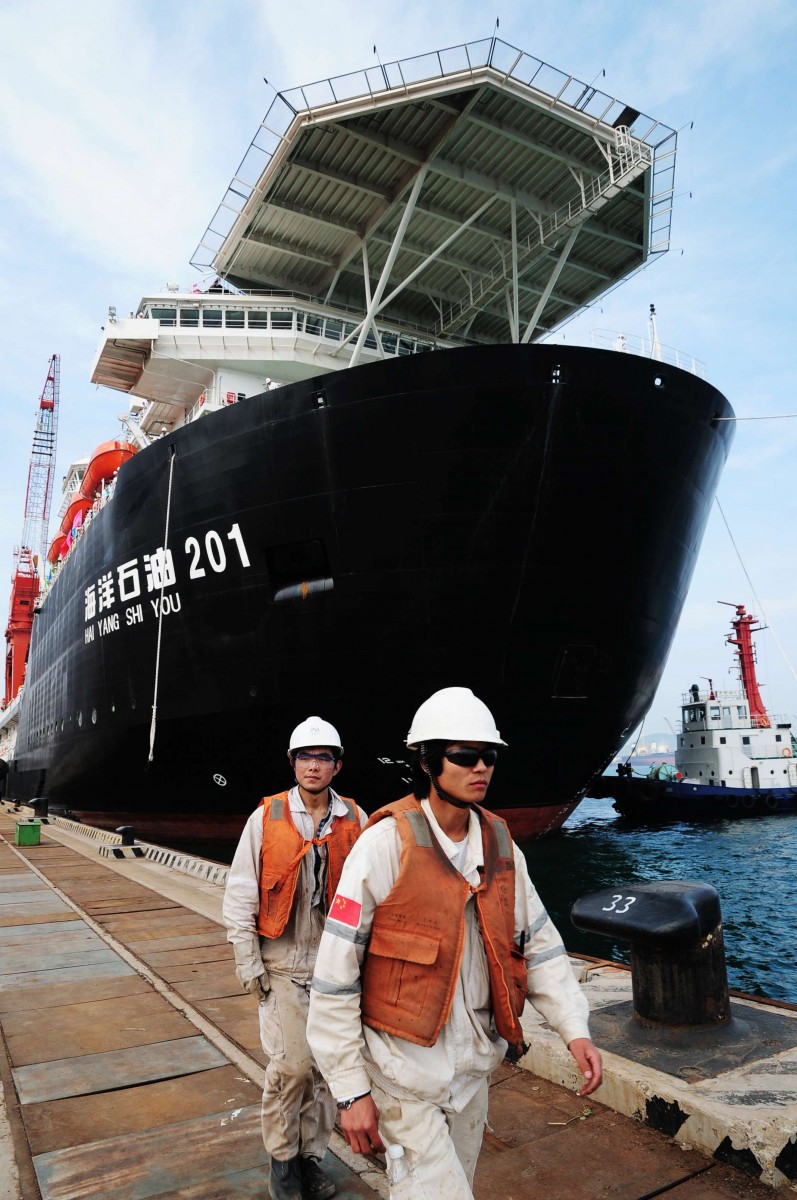 China National Offshore Oil Company Ltd. (CNOOC) announced its acquisition of Nexen Inc., one of Canada's largest oil companies, for US$15.1 billion cash on Monday. Pending approval from shareholders and the Canadian government, the deal has ignited a debate about foreign ownership of the Alberta oil sands.
CNOOC is offering US$27.50 per share, a 61 percent premium on Nexen's share price on the New York Stock Exchange (NYSE) upon closing on July 20. This also represents a premium of 66 percent to Nexen's 20-trading-day volume-weighted average share price.
Nexen's shares rose over 50 percent on Monday following the announcement and have since hovered just a dollar or two below CNOOC's offering price.
CNOOC is a state-owned company and claims to be China's largest offshore producer of oil. Nexen has holdings in the Alberta oil sands, the North Sea, West Africa, and the Gulf of Mexico.
Analysts have interpreted this deal as a combination of CNOOC's plan to acquire assets and Nexen's desire for cash after problems plagued its Long Lake oil sands operations.
Government decision could set monumental precedent
Industry Canada has confirmed that it will be reviewing CNOOC's acquisition.
Industry Minister Christian Paradis said in a statement Monday that the deal is subject to review under the Investment Canada Act and he would give approval if it is "likely to be of net benefit to Canada."
This is determined by factors such as the effect on Canadian economic activity, the level and nature of Canadian participation in the business, and the effect on Canada's industries.
Prime Minister Stephen Harper told reporters in Oshawa on Wednesday that he would not make any comments that would "prejudice the government's decision," except to say that the investment will be "thoroughly scrutinized."
So far, the Conservative government has made no indications of approval or disapproval on the CNOOC-Nexen deal.
The government's response to the acquisition determines not only Canada's openness to trade but also its attitude to state-controlled enterprises, especially ones under an authoritarian regime.
Back in 2010, the federal government blocked a hostile takeover of Saskatchewan fertilizer giant Potash Corp. by Australian miner BHP Billiton Ltd., which offered C$39 billion.
However, the lagging U.S. recovery and the troubled eurozone are forcing Canada to seek trading partners across the Pacific. This includes negotiating trade agreements with India and Japan, and encouraging investment from China.
Possibly learning from BHP's failure and its own unsuccessful bid for California-based oil producer Unocal Corp. in 2005, CNOOC planned this takeover well. The large premium almost ensures shareholder support, and the company has secured the approval of Nexen's board of directors and the Alberta government.
CNOOC promised to establish its North and Central America office in Calgary, to list its shares on the Toronto Stock Exchange, and to keep Nexen's current management team and workforce.
MarketWatch commented that the situation is "awkward because Canada prefers to view China as a vast market for its surplus oil while China clearly wants to be more than just a buyer of oil. It also wants to own the oil fields."
Richard Dixon, executive director of the Centre for Applied Business Research in Energy and the Environment at the University of Alberta, said the transaction's greatest impact will be the discussion it sparks about ownership of the oil sands.
He said he believes that this is only the beginning of Chinese acquisitions, as Canada is "one of the safest places to invest in oil."
Dixon cited an International Energy Agency statistic that 75 percent of the world's oil is in the hands of state-owned enterprises, with half the remaining the 25 percent in Alberta.
Approval from the federal government "will come, but it will probably have conditions," Dixon noted.
Opposition parties call for diligence
Both the New Democratic Party (NDP) and Green Party leader Elizabeth May are calling for a thorough review of the transaction, including a review and clarification of the Investment Canada Act.
"We would like to have a more transparent review process so that we know more about the future of Canadian jobs and Canadian companies," said NDP industry critic Hélène LeBlanc.
She said foreign state-owned companies like CNOOC are "buying into natural resources or other types of industry" in order to pursue their own interests, while the Conservative government does nothing.
The NDP not only wants a sustainable development of natural resources, but also sustainable jobs that build communities, she said.
LeBlanc hoped for a review process that will "put down conditions that would be respected over time" with regards to Canadian employment. She noted there's no way of knowing whether CNOOC is committed to keeping Nexen's current employees long term, or if it is only a short-term strategy.
New Democrat energy and natural resources critic Peter Julian said in a statement that "too often we have seen previous job guarantees from foreign companies collapse—with no consequences from the Conservatives."
Green Party leader Elizabeth May also voiced concerns. "We simply cannot allow strategic energy resources to disappear from Canadian control at such a rate and level with no real oversight," she said in a statement.
"Chinese investment in Canada's oil sands is not so much about opening new markets in China for Canadian products as it is about nationalizing our valuable resources by Beijing."
May noted a Harris-Decima survey that showed only 1 in 10 Canadians feeling positive about Chinese companies taking a "majority controlling interest" in Canadian companies. According to the survey, 71 percent of Canadians find Chinese control "a bad thing" while 13 percent are indifferent.
The NDP and the Green Party are also worried about the environment. The NDP pointed out CNOOC's lack of concrete environmental pledges, while May said that the prime minister's eagerness to encourage Chinese investment has already led to the "gutting of environmental laws in Bill C-38."
With files from Joan Delaney
The Epoch Times publishes in 35 countries and in 19 languages. Subscribe to our e-newsletter.