Commentary
Debt weighs heavily today in China. Past articles in this space have described the origins of some of this debt, and the ill effects it has had—and will have—on China's economy. A look at what is happening in many Chinese cities makes that burden clearer still: In some places, the weight of servicing these debts has even forced the cancellation of basic public services. As was the case when the failures of property developers first became evident, Beijing has, foolishly, made no plans to help.
Chinese cities' debt problems have three roots. One is three years of Beijing-dictated lockdowns to implement misguided zero-COVID policies. Not only did interruptions in business activity cut deeply into city revenues, but the need for tax breaks to keep businesses afloat compounded the financial shortfall across China. At the same time, the enforcement of Beijing's strict lockdown rules added greatly to municipal expenses, as did the need for testing and the maintenance of quarantine centers. According to a recent provincial budget report, these activities added the equivalent of $22 billion to city expenses over the last three years—in the province of Guangdong alone.
A second burden has emerged from the housing slump prompted by the failures of major property developers. Since land sales have historically accounted for some 40 percent of local government revenue, the associated drop in real estate sales and prices have dealt city revenues another major blow. Third, Beijing last year launched an infrastructure initiative to bolster the economy, and that required local governments to issue special bonds to finance the effort.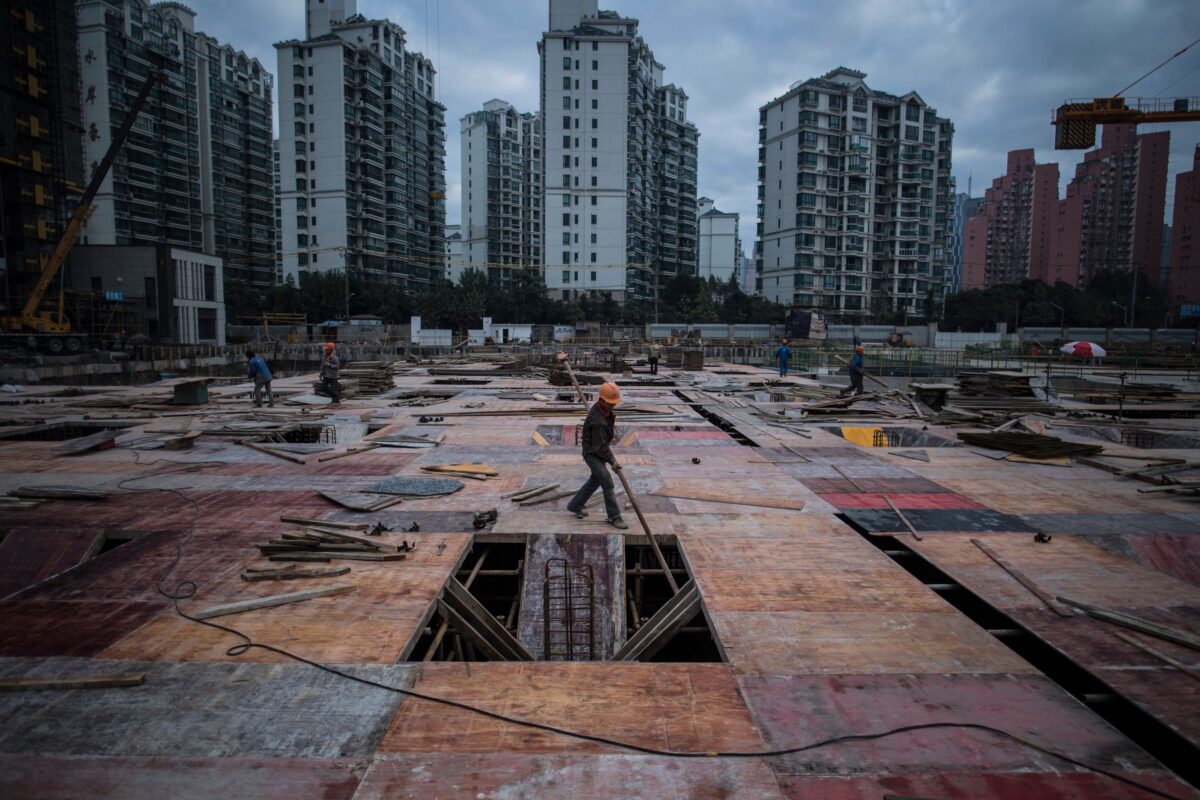 To make ends meet under these pressures, Chinese cities have borrowed heavily. Last year, local government debt jumped some 15 percent to the equivalent of $5.1 trillion. Interest payments on this debt have run up to the equivalent of $148 billion a year. However, this does not include what the Chinese refer to as "hidden debt"—borrowing carried out on behalf of cities by special-purpose entities to keep the transactions off cities' balance sheets. According to Mars Macro, a Hunan-based research firm, this "hidden debt" now amounts to the equivalent of $10 trillion—some 20 percent above a 2021 estimate and double the amount recorded in 2016. Chinese government debt already exceeds China's gross domestic product (GDP).
The burden has become so onerous that several cities have had to cut back on basic services. Citizens of the city of Hegang in the northeastern province of Heilongjiang have had to go without heat periodically because the local government can no longer provide the usual subsidies. According to Chinese state media, Hegang City has already had to go through a restructuring due to debt distress, while the Chinese news website Caixin has recorded civil service salary cuts of up to 30 percent in the wealthy eastern provinces of Guangdong, Zhejiang, and Jiangsu. Leiyang in Hunan province and Yangjiang in Guangdong province have suspended bus services.
Despite this debt distress and the threat of more, Beijing has made clear that it will not help. The Ministry of Finance stated clearly to local governments that "the central government won't bail [you] out." If that were not clear enough, the ministry added: "If it is your baby, you should hold it yourself." Such tough talk is hardly fair, since Beijing's policies are the cause of much of the borrowing that has taken place.
Quite aside from questions of fairness, Beijing's high-handed attitude could well come back to roost. It is the same mistake Beijing made over a year ago when the problems of real estate developers first emerged. This childish tough-guy stance then led to a contagion of financial problems that grew ever larger until, late last year, Beijing finally stepped in to ease the strain. It seems that the leadership in Beijing has learned nothing from their mistake with the developers and are eager to make a similar blunder again this time with local governments. They are inviting a new financial contagion that they will have to face at a later date, when Beijing's lack of responsiveness will have made the problems that much more severe, as was the case with the property developers.
Views expressed in this article are the opinions of the author and do not necessarily reflect the views of The Epoch Times.