Anxious home buyers flowed into the sales office of a housing complex in central China this week, yet found cranes lying idle and homes unfinished.
Images from the complex show bare steel and uncovered balconies of the 16 blocks of housing, which are at various stages of completion.
Real estate giant Evergrande Group had been struggling to raise funds to pay banks, investors, and suppliers and was forced to suspend its projects under construction.
Evergrande Oasis, a housing complex developed by Evergrande outside the city of Luoyang city in Henan Province, was to settle over 20,000 households.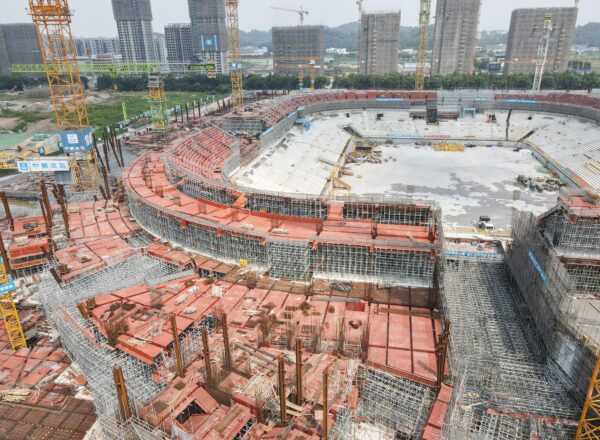 "If Evergrande goes bankrupt, its assets could be frozen, and we'll lose the home," said Tan Liangliang, a member of a social media group with about 200 worried buyers at the project.
Sales agents told some buyers to wait, victims said. The complex is one of more than 1,300 developments in over 280 cities across the nation.
Late last month, the company said some projects had been suspended as a result of delays in payment to suppliers and contractors.
Ratings agencies have repeatedly downgraded the firm in the past months due to its liquidity crisis. Meanwhile, declining property sales made its deteriorating cash flow even worse.
Over the years, the second-largest property developer in China has been highly leveraged by driving its growth on debt. Last year, Evergrande saw $110 billion in sales, yet the current crushing $300 billion liabilities is almost three times higher.
Reuters contributed to this report.