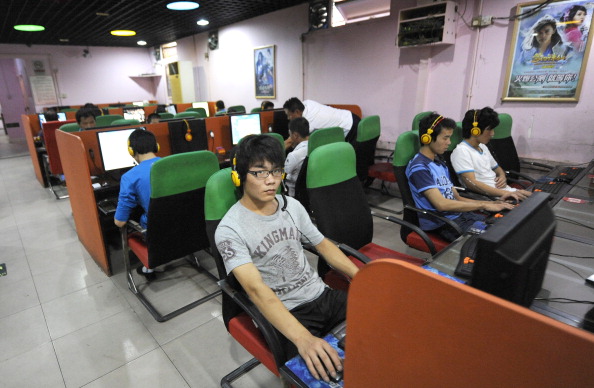 Fearful of social unrest, Chinese authorities want to take Internet censorship to another level and have started by instructing the heads of 39 major IT networks in how to "propagate advanced culture" and prevent online circulation of "harmful and false information."
China currently has approximately 500 million Internet users. With microblogs and other social networks growing rapidly, social networking sites like Sina Weibo, have increasingly become platforms of free speech, making China's netizens ever more outspoken and authorities ever more neurotic about information control.
According to a Nov. 6 report by state media Xinhua, the State IT Office held a three-day seminar in Beijing that was attended by all industry chains of China's IT networks.
IT Office director, Wang Cheng, was quoted by Xinhua as saying, "To develop a healthy cyber culture, the networks and IT enterprises should be proactive, strengthen online media management, and operate in compliance with law and self-discipline."
The Minister of Industry and Information Technology, Miao Wei, went a step further, saying that besides practicing according to the law and re-enforcing self-regulation, Internet enterprises should increase their investment in cyber supervision technologies.
Pressure has been rising in Chinese society. Social discontent due to economic inequality, corruption, and other social ills has been steadily growing, making authorities fearful of an uprising such as the ones sweeping through North Africa and the Middle East this past year.
Huang Qi, founder of the Chinese rights website 64Tianwang, told Voice of America, at present [Chinese] people's protests and rights' activities are becoming more and more well organized, close to the situation in 1910 (the year of the Qinhai revolution that ended China's Qin dynasty). This is exacerbating the communist regime's angst, and thus measures are taken to control freedom of speech on the Internet.
Earlier, during a visit to Sina's offices, the Party Secretary of Beijing, Liu Qi, told Sina to strengthen the use of new technologies and cyber-supervision, and to resolutely and quickly negate all unfounded rumors.
Authorities are also considering new laws and amendments to existing laws, including changing the residence identification cards law to include fingerprints, a law to legalize enforced disappearance, and the drafting of a resolution to strengthen "anti-terrorism" efforts. Analysts view all of these as efforts on the part of the regime to better quash growing social discontent.