Chinese Analyze and Compare the Cost of US Elections
November 10, 2012 1:17 pm Last Updated: October 1, 2015 11:54 am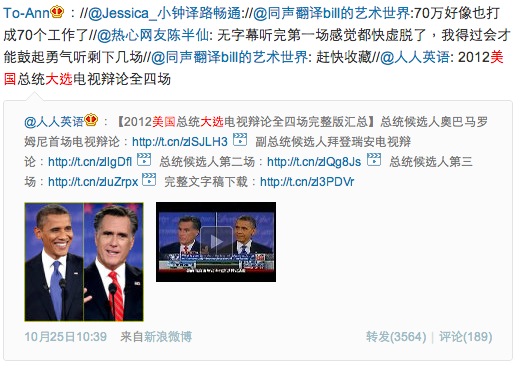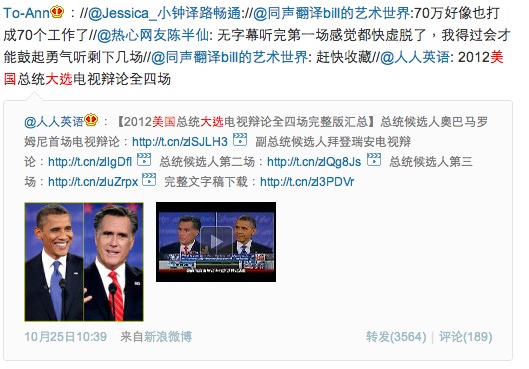 Beijing Evening News, a state-owned media, reported that the Obama-Romney U.S. presidential campaign has been the most expensive campaign in U.S. history. However, many Chinese scholars, writers, and common citizens who voiced their opinions on the Internet, denounced the comment as propaganda and a brainwashing attempt.
Writer Jin Manlou pointed out that the campaign funds actually came from donations through fundraising and not from citizens' taxes. He also ventured that Chinese people would be willing to spend ten times that much if they could have a real presidential campaign.
"Some major domestic media have touted the election as being the most expensive one in the history of the U.S.; their arguments are vapid and shameful," Jin said. "The Democratic Party raised US$1 billion for Obama's campaign and the actual expenditure was less than US$900 million. The Republican Party also raised US$1 billion for Romney's campaign, and less than US$800 million was spent. These amounts have nothing to do with the country's financial reserves or taxpayers' money. Even if the $2 billion campaign fund were all spent, it is still less than 13 billion yuan. I believe in China people are willing to spend 130 billion yuan for a presidential campaign," Jin said.
A netizen signing in as "Democracy is inexpensive" wrote: "The total expenditure of public funds on entertainment, social activities, foreign travels, and automobiles by Chinese government officials of all levels was 900 billion yuan in 2010. In contrast, an average U.S. presidential campaign costs less than US$3 billion (18.8 billion yuan). Nine hundred billion yuan is sufficient for hosting 50 U.S. presidential elections. Since the U.S. presidential elections take place every four years, the annual public funds Chinese government officials spend on personal enjoyment is large enough to cover all presidential elections for two centuries. How inexpensive the democratic system is!"
Another netizen calling himself "Half Filled Wine Kettle" wrote: "In U.S. history, there has been no 'Washington Ideology', 'Lincoln Theory' or 'Rooseveltism.' Similarly, in Great Britain, there is neither a 'Thatcher Way' nor a 'Churchill Model.' Nor is there a 'de Gaulle Principle' or a 'Mitterrand Viewpoint' in France. But what do we have? We have doctrines, ideology, theory, the 'Three Represents,' and a 'Scientific Development Viewpoint' as guides. The development has been ongoing for more than 50 years, yet more than 100 million people are still living below the poverty line." 
Wu Zuolai, a culture scholar (visiting or living in the United States), said: "I went to the sites of the presidential campaigns four times a day in person to observe the elections. Nobody interfered with my photographing or interviews. Nobody approached me and demanded to see any journalist certificates. Nobody ever looked at me with curiosity. Much to my surprise, there was no security guard or policeman."
Read the original Chinese article. 
The Epoch Times publishes in 35 countries and in 19 languages. Subscribe to our e-newsletter.
Click www.ept.ms/ccp-crisis to read about the most recent developments in the ongoing crisis within the Chinese communist regime. In this special topic, we provide readers with the necessary context to understand the situation. Get the RSS feed. Who are the Major Players?