Chinese Agents Kidnap Dutch Tour Guide
June 22, 2009 1:25 pm Last Updated: June 22, 2009 1:48 pm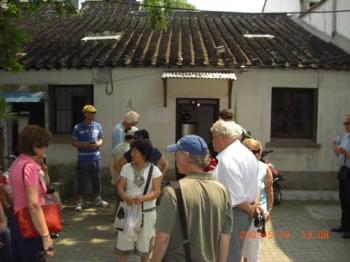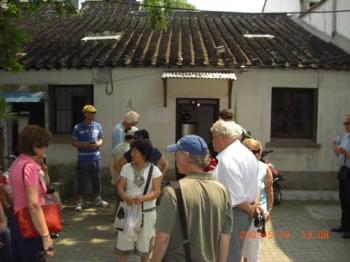 A Chinese-Dutch citizen, Guo Ping, was twice kidnapped and interrogated by secret agents when she was conducting tourist groups in China this May. The agents questioned her and forced her to plead guilty for her belief in Falun Gong, a spiritual practice persecuted in China since 1999.
Guo was first kidnapped on May 8 from her hotel room in Beijing. Agents from the Bureau of State Security broke into her room at about 3:30 p.m. and took her by force to another hotel where five agents questioned her for 15 hours. There were no legal procedures.
Upon Guo's protest, the agents said that she was detained because she was a Falun Gong practitioner. They refused Guo's demand to contact the Dutch Embassy, and required her to "plead guilty" for her beliefs. The agents also required her to list other Falun Gong practitioners she knew in Holland and China.
The same thing happened again on the night of May 21 when Guo was working in Shanghai. This time she was detained and interrogated for six hours in a hotel room. The agents again required Guo to write a detailed report on what she had said the done during her trip in China and for her to plead guilty. To make her yield, the agents also brought her brother from Beijing to persuade her.

Guo, angered by the violation of her legal rights, refused to cooperate. "I know what they really fear," Guo said. "They are afraid that more people will learn the truth about the cruel persecution of Falun Gong."
As the only Chinese tour guide in the company she has served for 18 years, Guo said the Chinese authorities' religious persecution may impact her career development, or even cost her job.
Falun Gong, an ancient exercise of body and mind based on the principle of "truthfulness, compassion and forbearance," attracted tens of millions of followers in China after its public introduction in 1992. In July 1999 the former leader of the Chinese Communist Party, Jiang Zemin, launched a persecution against the practice. So far over 3,000 Falun Gong practitioners have been confirmed to be tortured to death for their belief, and tens of thousands have been jailed in prison, labor camps, secret detention facilities and mental houses.