A U.S. official is calling for the Biden administration to sanction perpetrators after a Chinese journalist died in jail for adhering to his faith.
The 30-year-old man, Pang Xun, 
died from torture
 in December, a little more than a year after his arrest for his belief in the spiritual discipline Falun Gong. His body showed marks of torture all over, with traces of blood visible on his pale, swollen lips.
"This is the world under the Chinese Communist Party rule," his mother says in a
video
 taken on Dec. 3, as she sees the body of her dead son in the crematorium.
She points to his back, which is red and swollen, likely as a result of beating. "This is way too cruel," she says. "Pang Xun, do you know that mother loves you? Mother will clear your name."
David Curry, a commissioner for the U.S. Commission on International Religious Freedom, said that the agency is "deeply saddened" by the death of Pang, after having documented in a 2021 report hundreds of similar sentencings of Falun Gong adherents, "some of whom have tragically died in custody due to abuses."
"We condemn the Chinese government's persecution of Falun Gong practitioners and urge the U.S. government to impose sanctions, including multilateral targeted sanctions in coordination with like-minded international partners, on Chinese officials and entities responsible for these horrific abuses," he told The Epoch Times.
Falun Gong is a spiritual discipline that encourages adherents to live by the universal principles of truthfulness, compassion, and tolerance and teaches a set of meditative exercises.
For its widespread popularity, it has been under violent persecution by the Chinese Communist Party (CCP) in China since 1999.
Millions have suffered from various forms of imprisonment during the ongoing campaign, and an untold number of adherents have died from state-sanctioned
forced organ harvesting
.
Prison authorities claimed that Pang died of hyperthyroidism, a condition that guards never mentioned during the family visits over the roughly 1 1/2 years of Pang's imprisonment, said a radio host for state-owned Sichuan Radio and Television in southwestern China.
Pang was sentenced to five years in prison for handing out informational flyers challenging the CCP's state propaganda vilifying the spiritual practice.
A friend close to Pang, who asked to remain anonymous for fear of retaliation, said that each time Pang's mother saw him in prison, she noticed fresh bruises on his face and neck. "Did they beat you?" she would ask, and Pang in response would try to cheer her up, telling her: "It's all nothing. I can withstand anything."
Pang's parents couldn't be reached for comment.
Sen. Eric Schmitt (R-Mo.), who in 2020
filed a lawsuit
against Beijing for concealing the dangers of the COVID-19 pandemic and allowing it to spread to the world, said he believes "more people ought to be speaking out about" the human rights violations the regime has committed.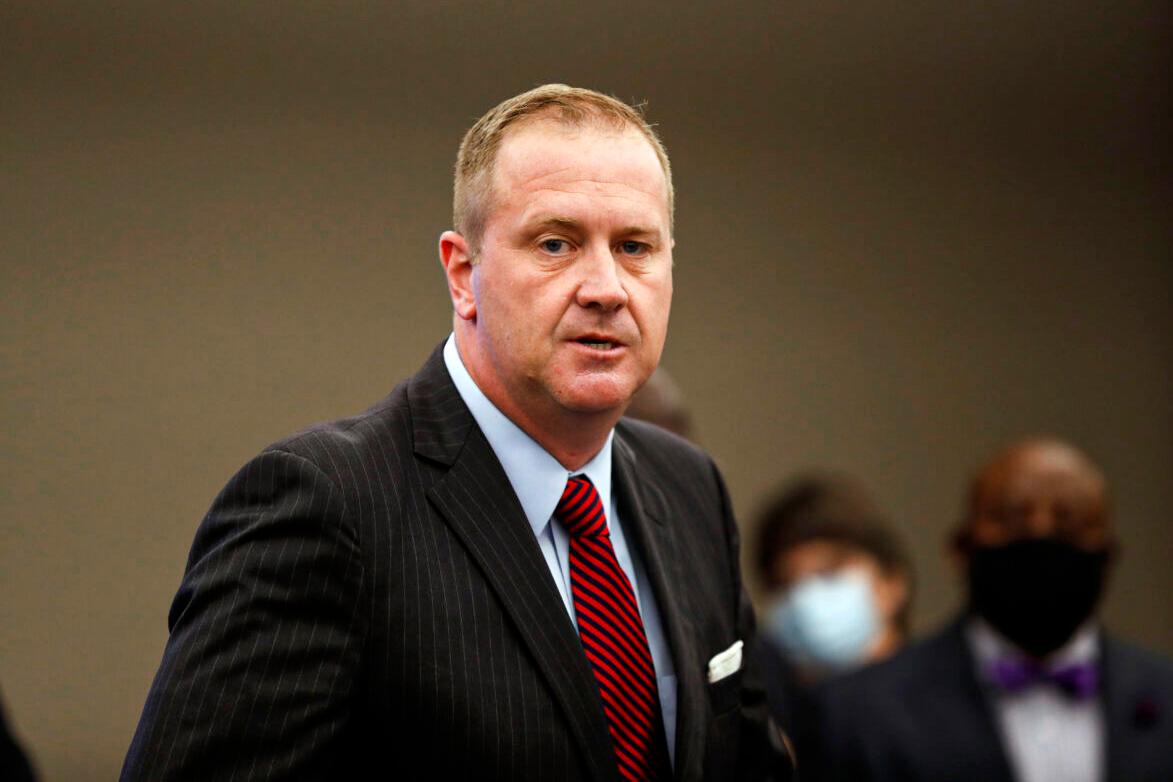 "More people ought to be speaking out about this," Schmitt told NTD, a sister media outlet of The Epoch Times.
China under the CCP "is not a free and open society. It's not a Republican or Democratic government. This is a dictatorial, brutal regime, hell-bent on maintaining power and control," he said, adding that he sees a responsibility on the United States' part to stop these abuses. "America is a place where people can pursue their dreams and live their lives. And we have to stand in stark opposition to that what's happening right now with communists in China."
The U.S. State Department said that it "continues to consider all appropriate tools to promote accountability for those responsible for human rights violations and abuses in the PRC and elsewhere."
"We call on the PRC government to immediately end its abuse and mistreatment of Falun Gong practitioners, release those imprisoned due to their beliefs, and address the whereabouts of missing practitioners," a department spokesperson told The Epoch Times.
The suppression isn't limited to the adherents themselves.
When defending a Falun Gong practitioner during a Feb. 17 court hearing in China, lawyer Xie Yanyi said the judge interrupted him at least seven times, eventually ordering the police to detain him.
To Xie, it was a premeditated act designed to deprive his client, Zhang Suqin, of her right to legal defense.
"To concoct a wrongful conviction, [the judge] can't meet the truth in the face and instead relied on the police to make a verdict," he told The Epoch Times. Such a precedent is effectively spelling the "complete death" of China's judicial system.
Sherry Dong and Hong Ning contributed to this report.
This article has been updated with a statement from the State Department.