Taiwan's premier said tougher microchip protection laws should be passed "at the earliest date" as China is eyeing the island's talent and technology.
Taiwanese Premier Su Tseng-chang told a Cabinet meeting on April 11 that the threat from the "red supply chain," referencing Beijing's infiltration of the country, needed an effective deterrent, according to an official
statement
issued late on Monday.
In February, the cabinet proposed new offenses for "economic espionage" under the national security law, setting out a punishment of up to 12 years in prison for those who leak core technologies to China. Taiwan's parliament has yet to pass the amendment.
Su called on the justice ministry to work with parliament to ensure the revisions to the law can be passed as soon as possible. Such revisions target China-backed spying, as Beijing, which claimed the democratically ruled island as its own, ramps up its economic espionage.
Taiwan is home to some of the world's largest and most advanced chipmakers such as industry giant Taiwan Semiconductor Manufacturing Company. Accounting for 92 percent of the world's most advanced semiconductor manufacturing capacity, its homemade chips are found worldwide in electronics ranging from fighter jets to mobile phones.
The island also possesses in spades what China needs—chip expertise.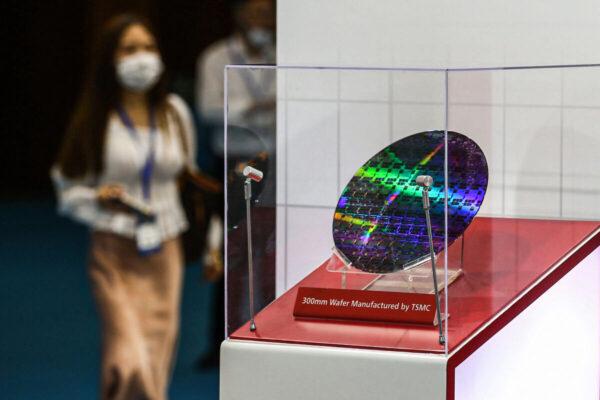 Leaning heavily on imported foreign chips, by contrast, Beijing claimed to achieve self-reliance. Yet the past years have seen it frequently attempt to acquire Taiwan's world-leading microchip technology. Some Chinese state-owned firms have offered things like wages that are five-times higher, free annual trips home, and heavily subsidized apartments, to lure away Taiwanese tech talent.
While Chinese firms masquerade as Taiwanese to poach talent, Su noted during the Monday meeting, other domestic departments, including the economy ministry and top China-policy maker Mainland Affairs Council, need to toughen penalties "in order to have a deterrent effect."
Taiwanese spy catchers have probed into approximately 100 Chinese companies suspected of illegally poaching semiconductor engineers and other tech talent,
Reuters
 reported on April 8, citing a senior official at the island's Investigation Bureau.
This is on top of seven prosecutions since the start of last year, plus 27 companies that were either raided or whose owners have been summoned for questioning by the bureau, the official said.
Reuters contributed to this report.