Xiaomi, China's leading smartphone company, saw its cellphone shipments shrink in the first quarter Q1 of this year, especially in India and Europe—two pillars of its overseas revenue.
According to Xiaomi's financial report released on May 19, the company shipped 38.5 million smartphones in Q1, down 10.9 million units or 22 percent compared to the same period last year when it sold 49.4 million units, which is twice the global average rate of decay.
Canalys, a Singapore-based market research firm, has reported that global smartphone shipments, reaching about 311 million units, have dropped by 10.5 percent in Q1. The top three companies by market share were Samsung (24 percent), Apple (18 percent), and Xiaomi (12.6 percent).
Xiaomi smartphone revenue for Q1 yielded 45.8 billion yuan ($6.89 billion), a decrease of 11 percent from Q1 2021 with 51.5 billion yuan ($7.74 billion).
Prolonged epidemic outbreaks and a shortage in core components have long plagued Xiaomi's logistics, production, and offline stores, said Wang Xiang, partner and president of Xiaomi Group, during a company financial report teleconference, indicating in particular that a scarcity in 4G chips has led to the shortfall of 10 million and up units of low-end cell phones with a retail price below $150, Chinese media reported on May 21.
Xiaomi's attempts to further expand into foreign markets have also encountered headwinds, with its quarterly growth of overseas revenue slowing down to only 0.14 percent in this first quarter, a sharp plummet from 50 percent in last year's Q1.
India and Europe are two major markets that have contributed to shoring up Xiaomi's overseas revenue for years.
According to a May 28 The Indian Express report, Xiaomi still holds the lead in the Indian smartphone market in Q1, but shipments have dropped by 24 percent to 8 million units from 10.5 million units since the same period last year. Its marketshare has also shrunk to 21 percent from 28 percent.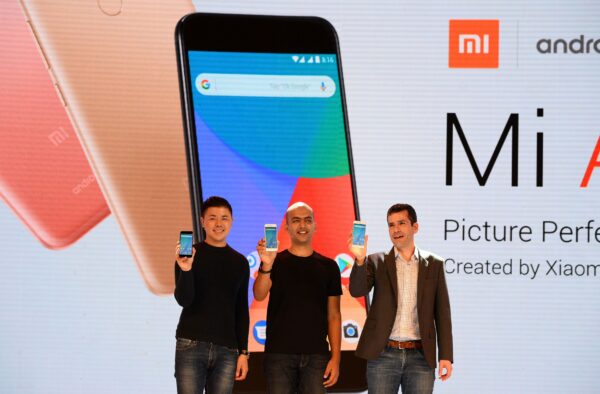 It is estimated that India will have 1 billion cell phone users by 2026, and that the Indian market will purchase 840 million 5G smartphones over the next five years, said Peeyush Vaish, partner and Telecom Sector leader at Deloitte India, pointing to the blooming potential of the Indian market.
But Xiaomi's prospects in the booming market are looking dim.
In recent years, the Indian government has introduced a raft of policies in a bid to provide a boost to the local manufacturing industry, including criminal investigations and tax recoveries from certain foreign companies like Xiaomi.
On Jan. 5, Xiaomi India received a fine from the Indian tax authorities demanding the recovery of owed customs duty of 6.53 billion rupees ($84.37 million) from April 1, 2017, to June 30, 2020, Xiaomi admitted in its latest financial report.
In addition, the Indian Enforcement Directorate, a financial crime-fighting agency, carried out an investigation into Xiaomi in February.
On April 29, Xiaomi India was accused of illegally transferring money out of India "in the guise of royalty" and hence the Indian financial investigation agency has frozen the equivalent of 55.5 billion rupees ($726 million) of the Chinese smartphone maker's funds.
India has been taking a tough stance against China-based companies amid heightened India-China border tensions over the past two years. Hundreds of apps from China's internet giants, including TikTok, Tencent, Alibaba, and NetEase, have been banned in India.
European Market
Xiaomi accounts for 19.7 percent of smartphone sales in Europe this Q1, down 3 percentage points compared to Q1 2021. In Western Europe, its market share fell to 15.4 percent, down 1.2 percent.
Xiaomi did not release relevant data for the eastern Europe market this year. However, a financial report released on May 26, 2021, said that Xiaomi's market share in Eastern Europe was 32.5 percent in Q1 2021 and that it was leading the pack in the Russian smartphone market for the first time.
However, Xiaomi, together with Huawei, have halved their shipments to Russia, fearing repercussions due to sanctions against Russia for invading Ukraine this February, The Financial Times reported on March 10.