If you are in an emergency in the United States or Canada, please call 911. You can also call the National Suicide Prevention Lifeline at 1-800-273-8255.
A distraught Bronx father shouted in Spanish before he jumped in front of a subway train while holding his young daughter, who survived, according to his wife.
Fernando Balbuena, 45, who died in the apparent suicide, said, "Con dios, con dios, con dios que alli viene el tren." Translated to English, it means, "With God, with God, with God, here comes the train," reported the New York Post, citing wife Niurka Caraballo.
"They [witnesses] speculate he was fighting with someone on the phone, but the only person he was on the phone with was me," Caraballo told the news outlet.
She said Balbuena grabbed their 5-year-old daughter, Ferni, and leaped into the path of the oncoming subway train, leaving other riders stunned. Some captured the moment several good Samaritans attempted to rescue the girl.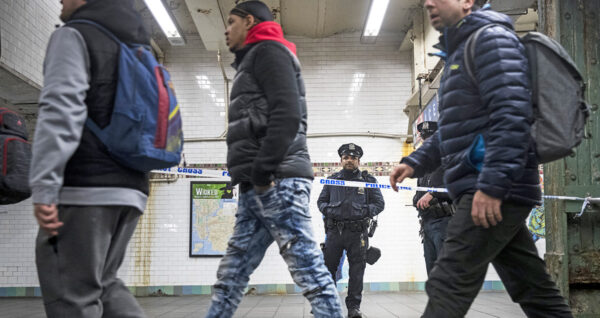 Reports said that the girl escaped virtually unharmed and was able to crawl along the tracks under the train. She was met with one of her rescuers.
"The girl is in perfect condition," she told The New York Times. "Thank God and the angels who watched over her. Everything is OK, except that now I'm without my husband."
Caraballo said that while the girl was physically unhurt, she was traumatized.
"Ferni was very close to him," said Caraballo, according to the NY Post. "After what happened, she is saying, 'Daddy is in the hospital. He hurt his stomach.'"
She said that now, Ferni and her 2-year-old brother won't grow up with a dad.
She noted that Balbuena suffered from depression and was taking medication for it. But she said the act to kill himself and his daughter was a shock.
"My husband is a serious man, responsible, quiet and reserved," she said. "He was in treatment, he took his medication. We are all in shock."
Meanwhile, Caraballo said she hopes the girl isn't left permanently emotionally scarred after the incident, saying it will "be a process" to live "through that."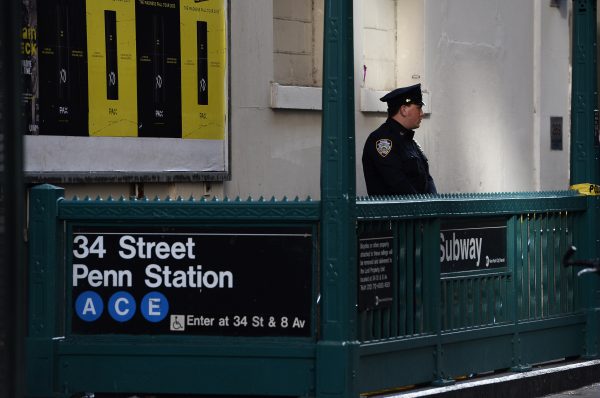 "They are calling her the miracle girl," said Caraballo. "My daughter was reborn yesterday."
Other details about the case are not clear.
Suicide Hotlines
If you are in an emergency in the United States or Canada, please call 911. You can phone the National Suicide Prevention Lifeline on 1 800 273 8255. Youth can call the Kids Help Phone on 1800 668 6868.
In the United Kingdom, people can call Samaritans at 116 123, Papyrus at 0800 068 41 41, or Childline at 0800 1111.
In Australia, the suicide prevention telephone hotline at Lifeline is 13 11 14. You can also visit the Lifeline website at lifeline.org.au. Youth can contact the Kids Helpline by phoning 1800 551 800 or visiting headspace.org.au/yarn-safe
If you are in an emergency in India, call Befrienders India – National Association at +91 33 2474 4704.