Child's First Words, 'Daddy Please Don't Kill Me'
March 25, 2007 12:00 am Last Updated: March 25, 2007 12:00 am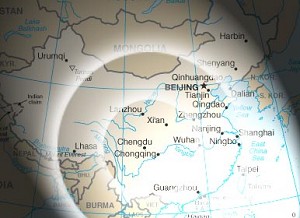 Chongqing Business News reported that Liu Mengjin, father of the mute child, told reporters his family managed a grocery store in Shisun Township, Guangan City. The business lost money and they could not repay loans of more than 10,000 yuan (approximately US$ 1,291.)
At the beginning of the year, the Lius and their mute son, Liu Yang, moved to Chongqing and lived off the money Liu earned as a laborer. In August, his wife took her clothes and left without notice. After his wife left, Liu felt desperate and decided to commit suicide. However, he did not want to leave his mute son alone in this world, so he decided to kill his son and himself with pesticide.
As he poured the pesticide his son spoke for the first time. The son cried that he "did not want to die." Liu hugged his son and changed his mind immediately. Liu said he will take good care of his son while waiting for his wife to come back. He told his son he would make phone calls to look for his wife.
It is reported that the mute child suffered from a speech disorder since birth and hadn't spoken in seven years. The Liu family spent much money on treatments for their son, yet the treatments were ineffective. Early this year their son went to hospital again and had surgery to remove some tissue underneath his tongue; he could only speak several single digit numbers after the surgery.