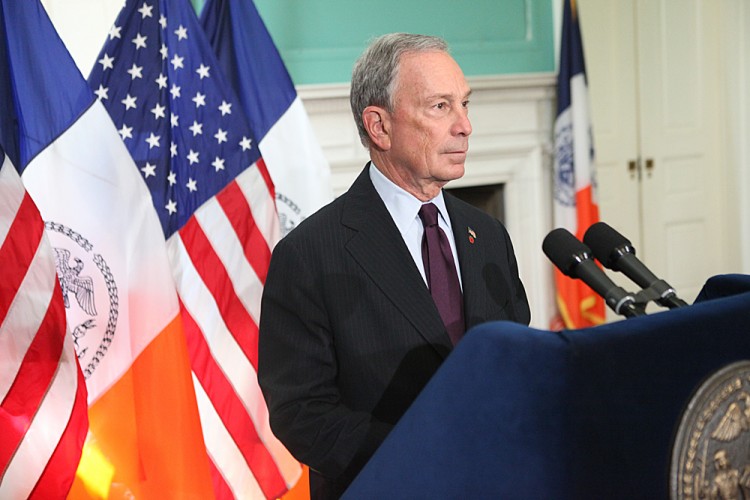 NEW YORK—Mayor Michael Bloomberg presented the latest fiscal year 2013 executive budget on Thursday with proposed cuts of $170 million to children's services and the elimination of 20 firehouses, which will save the city $43 million.
The city is forced to make cuts to maintain a balanced budget as required by law.
"Although budget constraints force us to make cuts in some services, keep in mind, those reductions are against levels of service our administration raised to historic highs during better economic times," Bloomberg said. "When we can afford it, we can provide more services, and when we can't, it is more difficult to do."
On a positive note, the mayor touted some promising jobs statistics. Private employment is at an all-time high in New York City and the city's job growth is surpassing much of the rest of the country.
The budget presentation is a follow up to the preliminary budget issued in February in which the mayor was heavily criticized for proposing to reduce the number of teachers via attrition. After a review by the City Council, that cut was removed from the latest budget.
The proposed cuts were not warmly received.
Manhattan Borough President Scott M. Stringer said in a statement, "The proposed cuts in day care and afterschool programs just underscore how out of touch this budget proposal is with the daily struggles of middle class and working families."
"These are dollars that allow parents to go to work and pay taxes, cutting them will only force more families to seek public assistance and add to taxpayer costs," Stringer continued.
The latest spending plan proposes $170 million in cuts to child care and afterschool services.
"I expect an on time budget that will, to the extent we can afford it, satisfy the needs of the city. We cannot do everything for everybody," Bloomberg said.
The $68.7 billion budget total remained the same since the February preliminary proposal, however the mayor noted there was $352 million less tax revenue than originally expected along with $143 million more in expenses.
The City Time lawsuit settlement of $466 million reached in March will help fill the deficit and keep the budget balanced for 2013, however the mayor is not optimistic for 2014.
"It is hard to see where a big change will come without cutting expenses. 2014 will really be a challenge for us," he said.
During question and answer season afterward, Bloomberg reflected on the city's, and the nation's, economy, "We have been living above our means—in retrospect, although we didn't think so at the time—but certainly we have been living above our means and there is a correction taking place."
The City Council has until June 30 to approve the budget before the new fiscal year begins on July 1.