A fifth-grader accidentally handed out potent marijuana candy to her classmates, resulting in paramedics being called to the school.
According to Kristy Del Curto, dean at the Albuquerque School of Excellence, five children shared a box of gummies, with some of them becoming giggly, but others getting sick.
One nine-year-old who had eaten the candy told KRQE News, "She had this box, it had a label on it that said 'Incredibles.' We just thought it was ordinary gummies."
She said she felt the effects almost immediately.
"I started feeling really dizzy. I felt like the room was going to flip to the side," she said.
She added: "All those lessons I took about not taking drugs were all for nothing."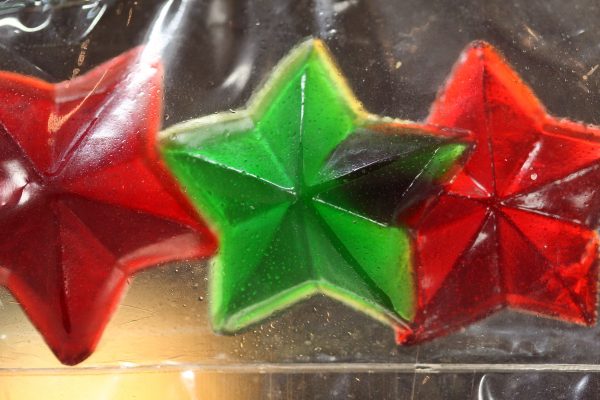 KOAT Action News said that it was unknown exactly where the gummies were bought, making it difficult to ascertain exactly what the children had eaten.
"There are so many variations of gummies that are out on the market now that are from out of state, we really don't know," Leonard Salgado of Ultra Health Dispensary told the network.
'Keep These Away From Children'
The issue with ingesting marijuana in candy form is the potency is often greater.
Medical expert Dr. Barry Ramo told KOAT, "It's very important to keep these away from children. They taste good, they often look like candy and kids are really seduced by them."
Jessica Sanchez, a parent at the school, laid the blame squarely on the parents.
"There's no way to stop kids from sharing, especially food items. I think the main issue lies with the parents, you gotta keep that away from them," she said to KOAT.
The school suspended the child who had given out the candy, but only because of a policy around students sharing food from home.
Del Curto said she did not believe the child knew she was passing out drugs.
"As marijuana becomes legal in each state it's going to become more and more of an issue I believe," she told KRQE.
"Please be assured we're doing everything we can as a school to make sure this doesn't happen again," she added.
Recommended Video:
Boy Accidentally Razors Off Chunk of Hair During Tutorial