Two best friends, a brave Chihuahua and a black and white kitten, were found huddling together in the grass between two porta-potties at a soccer complex. The bulging-eyed pooch took his role as guard dog over his feline friend extremely seriously and would snarl ferociously at anyone who came close.
Animal Control came for the pair after a kindhearted bystander spotted them and reached out to the rescuers.
"Totally bonded … dog is growling if we get too close so we have notified animal control and are waiting for them," the bystander wrote in a post on social media.
The fierce little Chihuahua was determined to protect his feline friend, making a rescue quite the challenge. After blocking escape routes, Animal Control eventually managed to deliver them from their protective nook to safety.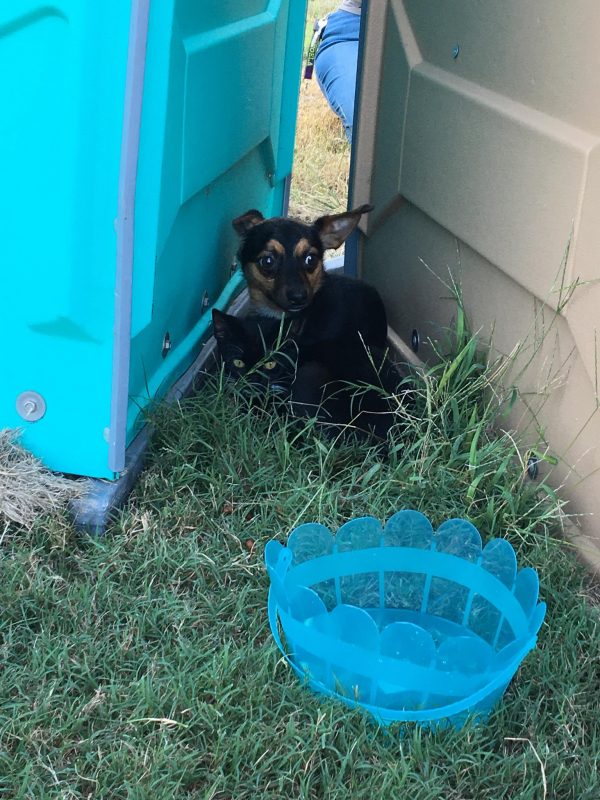 They were taken to be checked out by the vet emergency, where they found that the cat's skin had some issues. Her friend, the Chihuahua, was also examined and scanned and appeared fairly healthy, leading them to believe he was only recently homeless. After photos of the pair were posted on the social media page of Lost & Found Dogs, the dogs were whisked away to a temporary shelter while they waited for their owners to, hopefully, claim them.
The pooch was named Gomez, and his feline soulmate, Morticia.
The sweet pair stuck with each other through thick and thin and wouldn't leave each other's sides, cuddling and playing like they had known each other forever.
The shelter knew that it would be heartbreaking for them to be separated from one another but couldn't guarantee that they would be adopted together, as they were such a motley pair.
Then, by a stroke of luck, Turkan Ertugrul, who runs Saver of Souls Pet Rescue, saw their sad faces and took them both under her wing. She would see to it that they would remain unseparated and find a home together.
"At most shelters, it's against policy to put dogs and cats together for safety's sake and we knew they would be separated," Ertugrul told The Dodo. "Their plight was keeping us up at night worrying about how they were doing apart from each other."
Thus, she decided to help the pair until she found a forever home for them.
The two are surely very sweet and loving toward people.
Ertugrul said, "Gomez is shy around people when he first meets them, but warms up quickly. He really opens up when Morticia is around."
"They are both happier and more outgoing when together than when they meet people individually," she added.
Then, one bright and happy day, the sweethearts were adopted together. Personnel at SOS were naturally over the moon with joy.
They wrote about it on their Facebook page, "These two have had their HAPPILY EVER AFTER ending and were adopted together! Yayyyy! We found them together for a reason and now they can live their lives together forever!"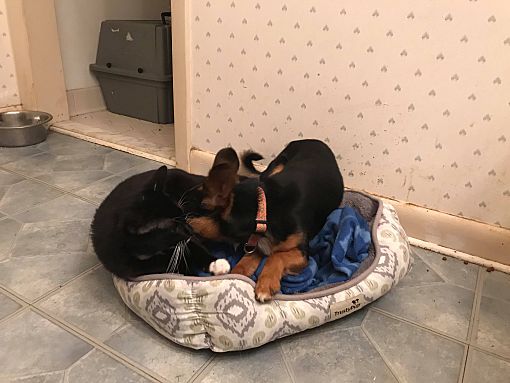 Kindness and compassion go a long way, because you never know what pain someone may be enduring!