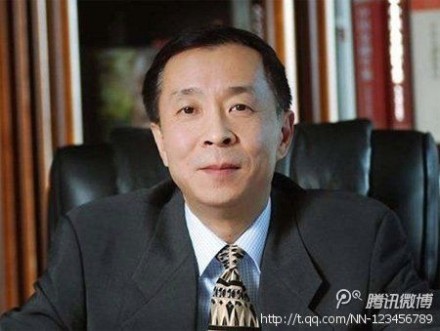 Tao Liming, Chief Executive of the Postal Savings Bank of China (PSBC), China's sixth largest commercial bank, was officially arrested on corruption charges at the end of December, after being held for several months. 
The charges for his arrest included issuing illegal loans, taking bribes, and illegal fund-raising, according to Oriental Morning Post. 
On June 11, 2012, China Post and PSBC simultaneously issued a statement announcing that Tao Liming, Chief Executive, and Chen Hongping, Director of Banking Operations at PSBC, were assisting the relevant authorities in the investigation of their personal economic wrongdoings.
There was no news relating to Tao and Chen until July 6, when an insider told Oriental Morning Post that Chen Hongping "had been arrested already"; no reports of Tao's investigations appeared before the current news reports.
A report by New Century Weekly indicated that the PSBC had illegally issued loans for construction projects to the Hunan department of highways between 2009 and 2010, in deals in which Tao's younger brother was also involved. Tao's brother is under investigation for demanding bribes of up to $1.6 million, related with his work negotiating contracts for a high-speed expressway in Hunan.
Information gained in a separate corruption investigation of Chen Mingxian, former deputy director and later the Party secretary of the Hunan Provincial Department of Transportation, revealed a middleman who provided clues about Tao Liming's case, according to China Business. Chen is under investigation for questionable tenders and highway construction deals.
In addition to the illegal lending charges, Tao Liming is accused of corruption by misusing the inter-bank interest rate. An industry insider revealed to Oriental Morning Post that since PSBC usually has more savings than loans, other financial institutions regarded PSBC as their key lender. 
Tao Liming's arrest could indicate that higher-level scalps may be taken in the fight against corrupt in the finance sector. The new anti-corruption chief Wang Qishan has expertise in finance and economics, and his appointment to head of the Central Commission for Discipline Inspection was seen by some as an indication that the financial sector would be targeted. 
On the other hand, anti-corruption investigations and arrests have long been a ruse within the Communist Party to install favorites or get rid of political enemies. In China, it's unclear which side of that line Tao Liming's downfall sits on.
Read original Chinese article. 
The Epoch Times publishes in 35 countries and in 20 languages. Subscribe to our e-newsletter.