The head judge of the Foreign Intelligence Surveillance Court (FISA) criticized the FBI over its surveillance-application process and told the bureau that it has until Jan. 10 to come up with a solution, following Justice Department Inspector General Michael Horowitz's findings of significant errors on how the FBI placed Trump campaign aide Carter Page under surveillance.
"The FBI's handling of the Carter Page applications, as portrayed in the [Inspector General's] report, was antithetical to the heightened duty of candor described above. The frequency with which representations made by FBI personnel turned out to be unsupported or contradicted by information in their possession, and with which they withheld information detrimental to their case, calls into question whether information contained in other FBI applications is reliable," federal Judge Rosemary Collyer wrote in an opinion (pdf) for the court on Tuesday.
The court now "expects the government to provide complete and accurate information in every filing," she wrote.
Horowitz's report, released last week, identified at least 17 "significant inaccuracies and omissions" in the application and renewals for Page's FISA warrant.
While some media outlets highlighted Horowitz's conclusion that there was no political bias at play during the FBI's launch of the FISA application process to surveil Page, he criticized the FBI's "entire chain of command" for its failures during the Senate Judiciary Committee hearing last week.
Later, Republican Senators pressed Horowitz on the role political bias could have played in the FBI's securing of a FISA warrant to monitor Page. Eventually, Horowitz said he couldn't exactly rule it out.
"I think it's fair for people to sit there and look at all of these 17 events and wonder how it could be purely incompetence," he told the panel.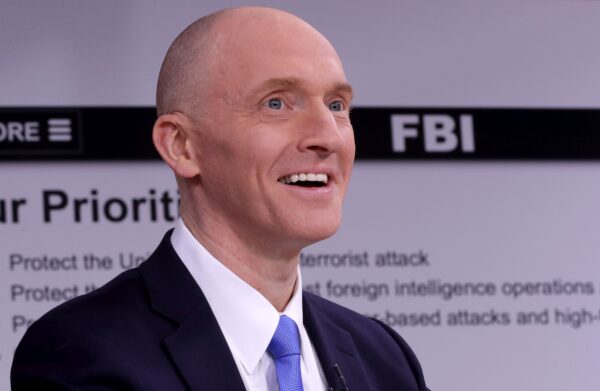 "We are deeply concerned that so many basic and fundamental errors were made by three separate, hand-picked investigative teams; on one of the most sensitive FBI investigations; after the matter had been briefed to the highest levels within the FBI; even though the information sought through use of FISA authority related so closely to an ongoing presidential campaign; and even though those involved with the investigation knew that their actions were likely to be subjected to close scrutiny," Horowitz said in his opening remarks.
Senate Judiciary Chairman Lindsey Graham (R-S.C.) lambasted the FBI and Department of Justice over how it used the FISA courts, and he—along with other Republican senators—said changes in the FISA application process are warranted.
Horowitz's report didn't just show "a few irregularities," he said. "What happened here is the system failed. People at the highest level of government took the law in their own hands." Graham added of the media's coverage of Horowitz's investigation: "You clearly didn't read it. If that's your takeaway that this thing was lawfully predicated, and that's the main point, you miss the entire report."
Attorney General William Barr, President Trump, and Attorney John Durham, who is carrying out a related criminal investigation, have disputed Horowitz's assertion there was no political bias or intentional misconduct in the FBI's launch of the investigation.
Graham last week noted there were text messages between FBI Deputy Assistant Director Peter Strzok and FBI attorney Lisa Page hat suggested they had a significant animosity toward Trump and his supporters.
They talked about stopping him from being elected, talked about a so-called "insurance policy" in the event that he was elected, and spoke about "impeachment" when they joined special counsel Robert Mueller's team, according to the senator.