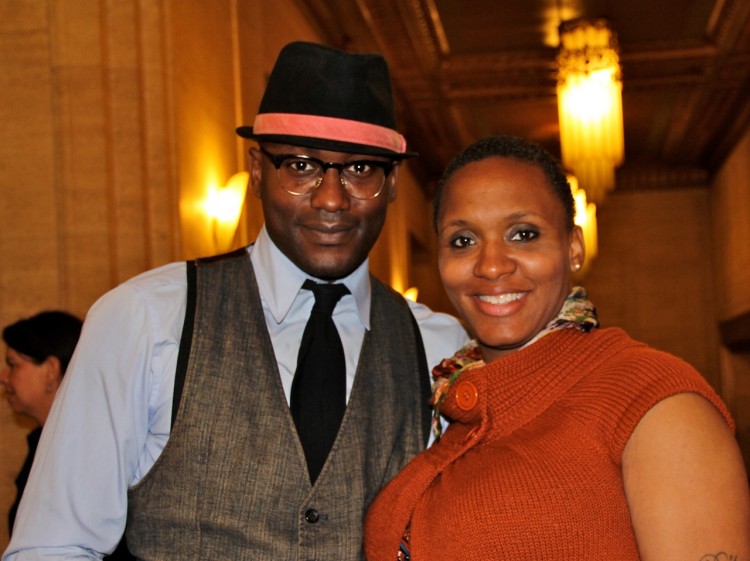 CHICAGO—Chicago, a city of beauty with rich parks and lakeside views, is also a city of the arts, so it was no surprise that theatergoers turned out aplenty for the premier of the 2012 season of Shen Yun Performing Arts on a brisk week night at the Civic Opera House April 19.
Murmurs amongst the audience indicated a city that appreciated the arts: "the beauty," "the long flowing sleeves," "the orchestra was sublime."
"You can see the music," Anna Brune, a logistics analyst, said. Shen Yun "adds up to the magic that you miss on a daily basis, that you don't have every day," she added.
Floyd Banks, a retired professor of physiology who had at one time taught in Shanghai, said, "It was very nice" and better than the performances he had seen in the mainland.
"This performance was very good," he said.
Shen Yun, a New York based company, has as its mission to revive traditional Chinese culture, which was all but wiped out after more than 60 years of communist rule, which included the cultural revolution.
"A performance by Shen Yun is a presentation of traditional Chinese culture as it once was: a study in grace, wisdom, and the virtues distilled from the five millennia of Chinese civilization," the Shen Yun website says.
Chris Seagal, a qualified medication assistant, loved the music and the history presented in Shen Yun, "bringing that whole culture to us," she said.
Her companion Carla Walker, who works in real estate, thought Shen Yun was fabulous. "I love all the color, I think the dancers are beautiful. The technical performance, they are all very in synch and they are all very energetic.
"It's very well put together," she said.
Shen Yun was a must see, both ladies said, "It's very entertaining, uplifting, spiritual," Ms. Walker said.
Curious to learn more about Chinese culture were personal trainer Tuwala Thomas and Mikael David who were both impressed with Shen Yun.
"I am really enjoying it. It is my first time so it is a little interesting," said Ms. Thomas, who as a personal trainer particularly noticed the coordination of the dancers, "and I love the colors," she said.
One of the striking features of Shen Yun is the colorful costumes that are hand-made and span China's dynasties, regions, and ethnic groups.
Mr. David is a community organizer for young African American men and also has an interest and respect for Chinese culture, he said.
Shen Yun's performance was "fascinating" Mr. David said. "The choreography and, really the passion of the movement, there seems to be a spirit that flows in each of the maneuvers, so I love it."
Ms. Thomas said Shen Yun was "a must see" and Mr. David agreed, saying it was a performance that was "full of life."
Shen Yun Performing Arts, based in New York, has three touring companies that perform simultaneously around the world, with a mission to revive traditional Chinese culture. Shen Yun Performing Arts International Company will perform in Chicago through April 22.
For more information visit ShenYunPerformingArts.org