A Chicago mother is accused of killing her infant daughter after returning home upset from a failed attempt to prostitute herself the previous night, say prosecutors.
According to the Cook County state's attorney's office, 21-year-old Kahoy Garcia-Velazquez is facing first-degree murder charges in the death of her 16-month-old child, Mila Anderson-Garcia.
The murder is said to have taken place on the morning of July 13, at the 7800 block of South Muskegon Avenue, reported the Chicago Sun-Times.
That morning around 9:40 a.m., Kahoy allegedly ran to her mother's apartment—while holding the lifeless body of Mila—yelling and screaming that she wasn't breathing.
When paramedics arrived they attempted to revive the young child but were unsuccessful. Mila's jaw was said to be in rigor mortis at the time which served to impede resuscitation attempts.
Mila was later taken to the Comer Children's Hospital, where she was pronounced dead.
An autopsy conducted by the Cook County medical examiner's office revealed that the young child had died as a result of multiple injuries that happened within several hours of her death.
Officials say the injuries, which included bruising and trauma to the intestines and abdomen, a lacerated liver, and hemorrhaging to her spinal cord, and could not have occurred as Kahoy alleged, reported the Chicago Tribune.
Mila was also said to have abrasions on her face and body, fractured forearms, and a bite mark on her buttocks. Kahoy claims the bite mark came from another child, and the other injuries were incurred during a previous cycling accident.
Prosecutors refute Kahoy's claims, saying her explanations are not medically possible.
According to authorities, Kahoy left Mila with her boyfriend before leaving to meet with a client she was prostituting herself out to. The night apparently turned into an excursion to acquire drugs and Kahoy was never paid.
Upon her return home, Kahoy claims she entered the child's room, closing the door behind her before weeping about what had occurred that night.
The boyfriend, who left for work around 7 a.m., claims the child appeared healthy when he last saw her.
Kahoy was later located and arrested at a funeral home while trying to arrange a service for the deceased infant, which according to an online obituary page, will take place on July 19.
Kahoy is currently being held without bail and is set to appear in court on August 9th.
Filicide Statistics
According to a report released by CNN, approximately 500 children in the U.S. are killed by their parents each year.
72 percent are age 6 and younger, 1/3 of which were under the age of 1.
13 percent were between the ages of 18 and 40.
In 57 percent of the cases, it was the father that was the killer.
90 percent of the victims were the killer's biological children.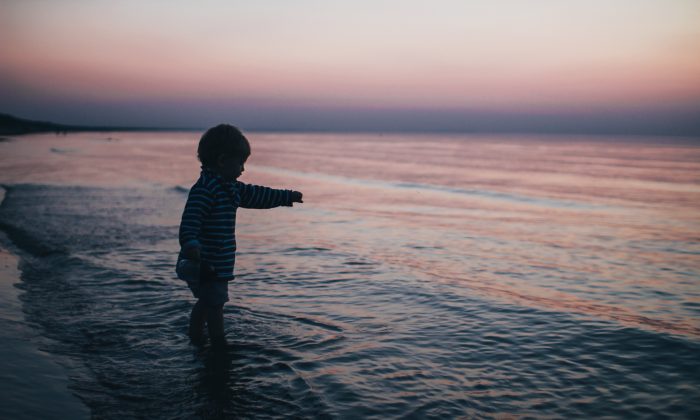 According to forensic psychiatrist Phillip J. Resnick, the five main reasons for filicide are:
It was perceived as being in the child's best interests.
The parents believed the child to be subject to things like demonic possession.
The child was unwanted.
The death was accidental.
The child was murdered by one parent to exact revenge on the other.