Chicago's restaurants and bars can boost indoor capacity to 50 percent and stay open longer, in the city's latest move to ease COVID-19 restrictions in response to what Mayor Lori Lightfoot said was continued adherence to public health guidelines.
"We are further easing COVID-19 regulations on Chicago businesses," Lightfoot said at a press conference. "Effective immediately, indoor capacity at bars, restaurants, and other businesses can increase to the lesser of 50 percent, or 50 people per space," she said, adding that bars and restaurants will now be able to stay open until 1 a.m.
Lightfoot also said alcohol sales can now continue until 11 p.m., up from the current cutoff of 9 p.m., and indoor fitness class size can increase to 20 people.
"This progress can be attributed to the sustained effort that we have been seeing across all of our reopening metrics because people are still adhering to the public health guidance. It makes all the difference in the world," the mayor said.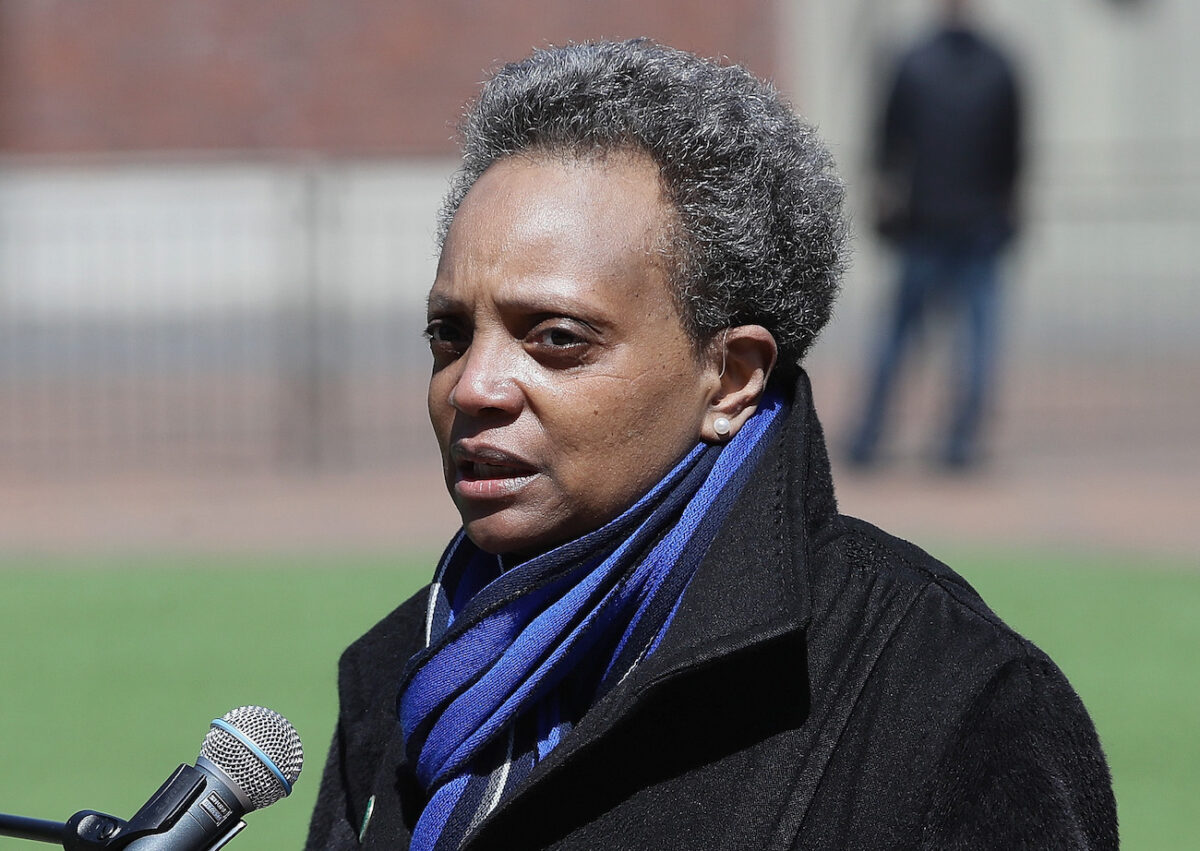 Chicago has reached—and sustained for two weeks—at least the "Moderate-Risk" level in four key metrics: COVID-19 cases per day, test positivity rates, emergency department visits, and intensive care unit bed occupancy.
"As part of the established roadmap for a cautious and careful reopening, other regulations will remain in place for the time being, including the capacity limit of no more than 50 people within any one space at bars, restaurants, events and other venues," Lightfoot's office said in a statement.
"I am thrilled that we have reached 50 [percent] capacity, but I again call on all of our businesses and residents to double down on what works. We must remain diligent as we continue to move forward cautiously and responsibly," she said in a statement.
Sam Toia, president of the Illinois Restaurant Association, hailed the move in remarks to the Chicago Tribune, calling it "another step in the right direction."
He said he hopes the city will further raise the occupancy cap for private gatherings to 150 people as more events—such as weddings—take place in the spring.
Toia also told the outlet that he has lobbied for restaurant workers to be moved up the vaccine priority list, calling them "crucial components of the food supply chain and an integral part of the state's infrastructure."
Department of Public Health Commissioner Dr. Allison Arwady told the Chicago Tribune that the city is currently not considering revising its vaccine eligibility criteria for restaurant employees.