The cascade of bloodshed being witnessed throughout Chicago, one of the iconic American cities, is a national indictment.
This indictment is reflected in a moral decay, decrepit school system, apathy, and a failure of leadership.
Each and every law-abiding person who lives in America deserves the dignity of security. Every human being deserves protection from violence.
Preventing violence must not only consist of soundbites based on good intentions. The crisis demands a realistic visionary leadership that can inspire transformation throughout every element of the community.
Visionary leadership is critical to Chicago. It must be grounded with practical tools that build collaboration. Visionary leadership is built on the pillars of courage, community, and character.
We must not be indifferent to the bloodshed unleashed in Chicago.
America has a legacy of conquering seemingly insurmountable mountains. We must avoid apathy and ignite hope.
We have the character to change the tide of violence in Chicago and we must overcome indifference and inspire community.
Sobering Reality of Chicago's Violence
The crisis of violence impacting Chicago continues through alarming current headlines that include the following:
Shootings up nearly 50 percent after another violent weekend in Chicago
The Chicago murder rate is so high, it's expected to have an unimaginable national effect
Why 2016 Has Been Chicago's Bloodiest Year in Almost Two Decades
Chicago's Top Cop: Residents Are Begging Me To Save Them From The Violence
Homicides out of control in Chicago
Chicago hits grim milestone of 700 murders for 2016 and the years not over
These horrific headlines clearly reflect the crisis of Chicago violence. America must have a sense of moral outrage and inspire determination to change the course.
The Chicago crisis is a national scandal demanding visionary leadership that ignites community.
Transformation for Chicago must include the schools, workplaces, communities, faith-based communities, political officials, criminal justice system, media, law enforcement agencies, and of course families.
Families are being shattered throughout American society and we must address this crisis, especially through our schools.
Although transformation for Chicago appears to be an intimidating task, America has a legacy of rising to the occasion.
As a nation, we must remain courageous, never lose heart, and remain committed to animating character back into our society.
Chicago: America's Violence Epicenter
In my July 25, 2015 article for the Epoch Times titled "Chicago Gang Crisis: Epicenter of Violence in America," I detailed blistering violence tragedies.
The violence has intensified with heartbreaking headlines memorializing the carnage.
Warning signs have been screaming for effective intervention. This warning signs are most tragically witnessed as we listen to the cries of mothers losing their children to violence.
The great windy city of Chicago, acclaimed in song as "my kind of town" is a city in crisis.
The throbbing cadence of the city's heartbeat is disintegrating with the venom of gangs, drugs, shootings, murders, mayhem, chaos, hopelessness, poverty, and death.
Final Reflections
Chicago's renewal demands ambassadors of visionary leadership that inspire change, collaboration, character, and unity.
Chicago must accept a responsibility to change with a sense of urgency. Ethical guardians must be inspired not only in the Chicago police department, but among its political leaders, and every member of society.
Solutions include the Chicago Police Department's unwavering commitment to the highest levels of ethical training, accountability, transparency, and community policing certifications.
But the responsibility for change is not entirely the responsibility of the Chicago Police Department. Every member of society has responsibilities, and we must forge iron-clad partnerships. Every member of society is co-dependent on one another for security, safety, and community harmony.
The immortal quote of Benjamin Franklin "We must, indeed, all hang together or, most assuredly, we shall all hang separately" comes to mind. It can be paraphrased for life in Chicago as the following.
We are in a time of crisis and we must all learn to live together, or surely we will perish together.
Chicago must also remember that over time this moral cancer of violence has festered, and time will be critical for healing.
The time to begin the healing process is now. Chicago must ignite the flames of character throughout the community and pay a particular dedication to its youth.
The young people of Chicago, and throughout the nation, are the catalysts of change.
Our youth are the hope of America. We must encourage them, inspire them, and give them the tools of character that their communities and nation deserves.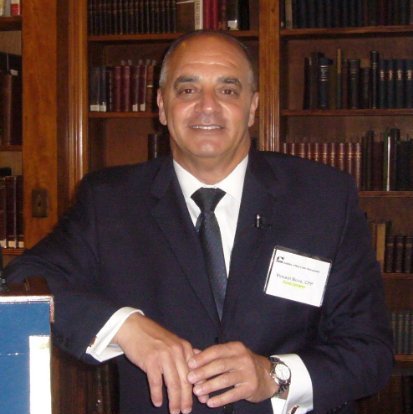 Vincent J. Bove, CPP, is a national speaker and author on issues critical to America. Bove is a recipient of the FBI Director's Community Leadership Award for combating crime and violence and is a former confidant of the New York Yankees. His newest book is "Listen To Their Cries." For more information, see www.vincentbove.com
Views expressed in this article are the opinions of the author and do not necessarily reflect the views of The Epoch Times.