Chelsea Clinton, the daughter of former President Bill Clinton and Hillary Clinton, defended President Donald Trump's son, Barron, after people made jokes at his expense on social media.
The 36-year-old Clinton, who was 13 when her father assumed office in 1993, wrote on social media that Barron shouldn't be a target.
"Barron Trump deserves the chance every child does—to be a kid. Standing up for every kid also means opposing POTUS policies that hurt kids," she wrote on social media.
Traditionally, the children of politicians are off-limits, but with Trump assuming office, the trolling of his children hasn't stopped.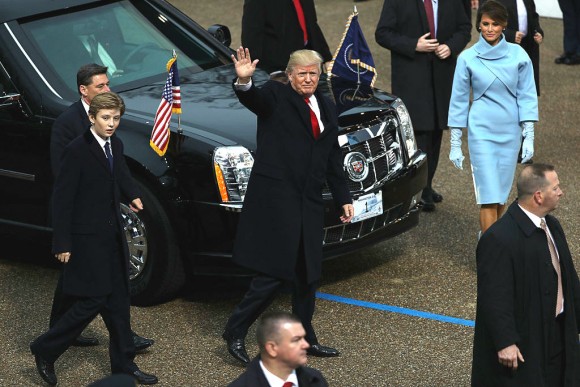 Over the weekend, an "SNL" writer, Katie Rich, was heavily criticized after she joked that Barron, 10, would become the country's first "homeschool shooter." And "Modern Family" actress Julie Bowen also was slammed for making more innocuous jokes about the boy.
"I think Barron is on his Gameboy. Can't say I blame him," she captioned in a photo of Barron looking down at the floor. On Twitter, users complained that it was in poor taste to go after a 10-year-old boy. Others noted that Malia and Sasha Obama were considered off-limits during President Barack Obama's two terms in office.
For her part, Bowen wrote on Instagram: "I love that Barron is just being a kid. My kids would be a horror show at a public event! Just trying to keep it light."