SAN MATEO, Calif.—A San Francisco Bay Area restaurant owner who was criticized after saying he refused service to anyone wearing a red "Make America Great Again" baseball cap has apologized and reversed course saying on Feb. 1 his restaurant will keep serving everyone.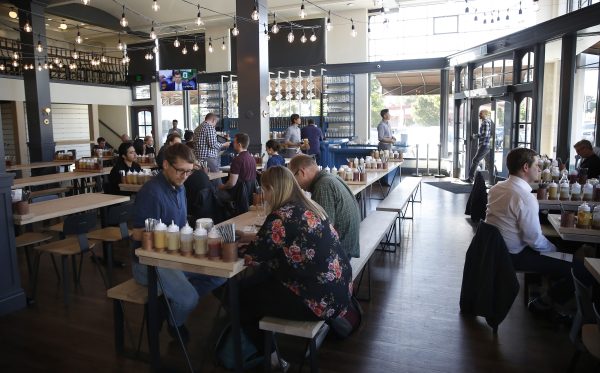 J. Kenji Lopez-Alt, a chef-partner at the Wursthall restaurant in San Mateo, said in a statement on the Medium website that his political opinions will not interfere with service.
Lopez-Alt apologized to his staff and business partners for not considering them before he tweeted Sunday: "It hasn't happened yet, but if you come to my restaurant wearing a MAGA cap, you aren't getting served, same as if you come in wearing a swastika, white hood, or any other symbol of intolerance and hate."
He said on Friday that the tweet was his personal perspective, not restaurant policy. The tweet was no longer available.
"After having seen the red hat displayed so prominently in so many moments of anger, hate, and violence, to me—and many others—the hat began to symbolize exactly that: anger, hate, and violence," Lopez-Alt wrote.
A notable Bay Area chef and culinary celebrity says he's received multiple threats after a pair of his tweets went viral regarding MAGA hats. https://t.co/o94AcQOh1f

— ABC7 News (@abc7newsbayarea) February 1, 2019
Lopez-Alt, who wrote the 2015 book, "The Food Lab: Better Home Cooking Through Science," said Friday that his mother is an immigrant from Japan and his father is from Pennsylvania. He said his family includes people on every side of the political spectrum.
"Unfortunately the way I tried to communicate this ended up only amplifying the anger, and I apologize for that," he said.
Here's my statement about the comment I tweeted the other day. https://t.co/A84kK9Pwex

— J. Kenji "Individual Fun" López-Alt (@kenjilopezalt) February 1, 2019
The red MAGA hats, first worn during the 2016 election by supporters of then-candidate Donald Trump, have since become a proud symbol of support for the president. Trump wore various versions of the hat throughout his campaign and the hats are sold through his official online store. However, many people who publicly support Trump have been assaulted by anti-Trump activists and others who oppose the president, making those wearing the bright hats targets.
The tweet received mixed reactions from the restaurant's customers, and has since been deleted.
Restaurant Owner REFUSES Service To Any Customers Wearing MAGA Hats…https://t.co/qhrSlVckgO

— Chuck Callesto (@ChuckCallesto) January 31, 2019
San Mateo resident Jamie Hwang, 42, told the newspaper she has mixed feelings about the ban, saying that San Mateo is diverse and members of her family support Trump.
"I see where he's coming from, but I don't think you should just keep people out because of a hat," Hwang said.
Her dining companion, Esther Shek, 39, said she believed that refusing to serve Trump supporters would exacerbate a situation, whereas dialogue might be better.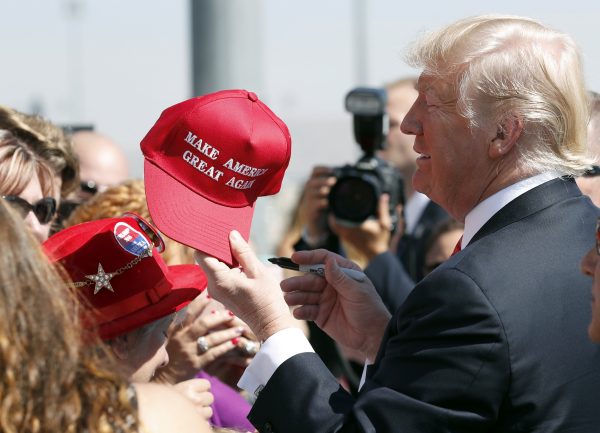 Bao Agbayani, who was visiting from the Philippines, said the rule banning the hats wouldn't keep him from dining at the restaurant, but he said he was alarmed by what the rule represented.
"You're discriminating against those with different political views," he said. "That's just not OK."
Lopez-Alt told the newspaper that his restaurant received threatening emails following the tweet, but refused to comment any further. Lopez-Alt is best known for his 2015 book, "The Food Lab: Better Home Cooking Through Science."
Epoch Times reporters Jack Phillips and Janita Kan contributed to this report