BANGKOK, Thailand—The Dusit Thani Bangkok was overdue for a facelift. But admirers and long-serving employees have been heavy-hearted to learn that one of the city's first truly international hotels, and what was once its tallest building, will close on Jan. 5, 2019, a year shy of its 50th anniversary.
Like other great modernist hotels in Asia, such as the Mandarin Oriental Manila and the original main wing of Tokyo's Hotel Okura, it will be demolished to make way for something, well, more modern.
"I first stayed at Dusit Thani as a young man, in 1989," said Volker Reppert, a regular guest from Germany. "My partner and I stayed for the last time in May this year. We had tears in our eyes as we said goodbye to the Grand Old Lady of Bangkok hotels."
Busaba Sattabun, the hotel's guest relations manager, sighs and wipes away a tear when asked how she feels about the decision to tear down the building she has worked in for 27 years. "It's so very very sad, but everyone, all the staff, keep supporting each other. We will do that until the end."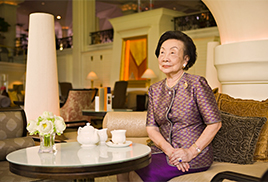 In many respects, Dusit Thani is the story of modern tourism in Thailand. Back in the 1950s, the Land of Smiles never attracted more than around 10,000 visitors a year.  It was hard to get to, and there were only a couple of decent hotels. Horrendous traffic, even then, made getting around Bangkok an ordeal. But by the 1960s, when Pan Am was flying to Bangkok and the country was beginning to see the economic potential of tourism, a young businesswoman turned her attention to building a luxury hotel.
Thanpuying (Lady) Chanut Piyaoui engaged a Japanese architect, Yozo Shibata, who had been on the team for Tokyo's prestigious Hotel Okura and designed that city's renowned New Otani Hotel. His concept for the new Bangkok hotel was inspired by Wat Arun (the Temple of Dawn) on the Bangkok riverfront. The use of hexagonal patterns suggests the lotus petal, but also influence from Frank Lloyd Wright's Hanna House in Stanford, California.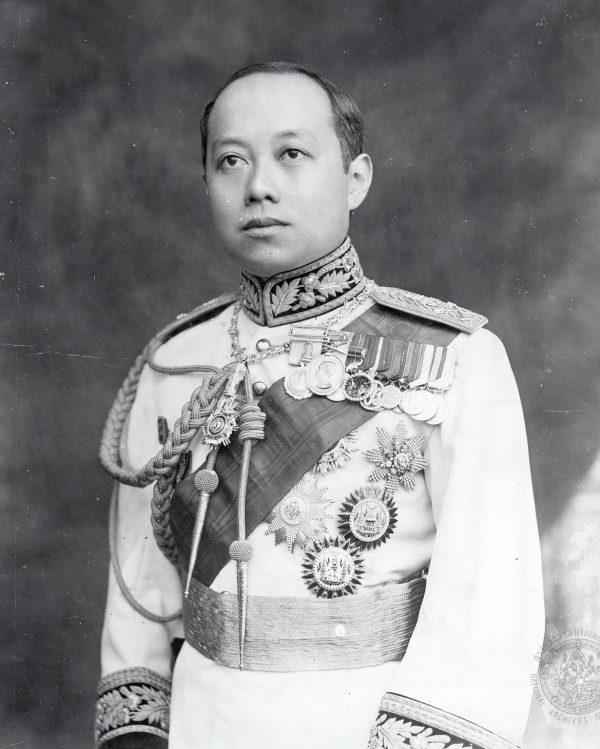 Thanpuying Chanut persuaded 100 friends to invest in the project and established Dusit Thani as one of Thailand's first listed companies. The name, meaning "Town in Heaven," derives from a miniature city created by King Rama VI that explored aspects of democracy, including the concept that everyone is equal before the law. The hotel opened its doors, in a prime location opposite the vast green space of Lumpini Park, in 1970.
The Sands of Time
A lot has changed in that time. An efficient sky train network now flies above the traffic, and connects to the bustling main international airport, Suvarnabhumi, opened in 2006. Bangkok is now the most visited city in the world, attracting 20.05 million foreign visitors in 2017.
While parts of the Dusit Thani hotel are now beginning to look a little dated, it has always set the standards for five-star service, traditional Thai style.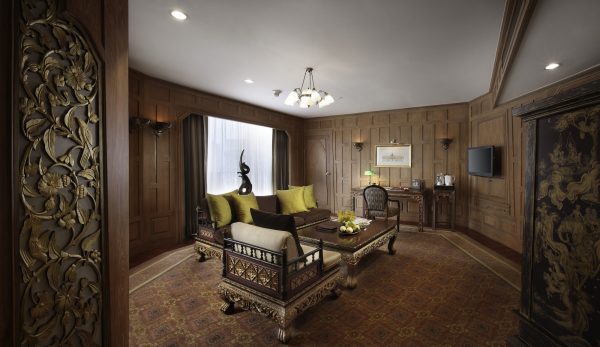 "We liked the old-fashioned Dusit Thani Bangkok with a touch of modern amenities," said Reppert, the German guest. "Other hotels don't have a patina, and most don't have soul. And the staff are super friendly."
A waterfall cascading over lush terraced gardens forms the backdrop to an opulent, sunken lobby lounge. Teakwood features in the furniture and fittings of each room. The 517-room hotel has regularly hosted Thai and foreign royalty, as well as political leaders and celebrities, including Ronald Regan, Margaret Thatcher, Tom Jones, Tina Turner, Gwyneth Paltrow, and the Black-Eyed Peas.
Busaba has personally looked after many of them but singles out Rod Stewart for special, mirthful mention. "He looked like a king, walking around the hotel in his big bathrobe!"
Contestants in the Miss Universe pageant stayed at the hotel in 1992 and 2005, and this year's contenders will also be put up there in December. Weddings of local couples are booked right up to closing day. And in a nostalgic return to the earlier years, on Nov. 30, the hotel will recreate the once famous "Saturday Night Fever"-inspired Bubbles disco from 1977.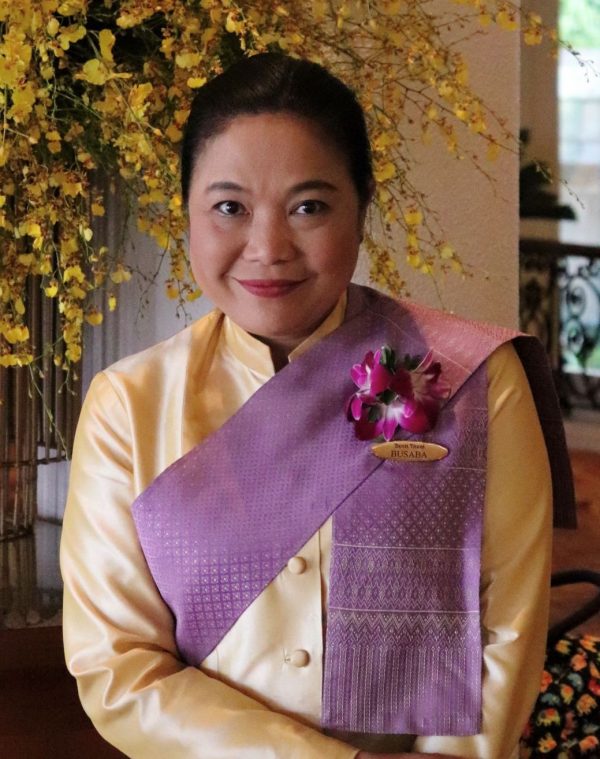 The plan is to replace the existing hotel with a $1.1 billion hotel, residential, and retail complex. Dusit Thani is promising the new hotel, due for completion in 2021, will retain the spirit of the old, but not everyone is convinced. "Some people understand, OK, we have to change the way of doing business, redevelop, change a bit, but some people don't really get it," said Pongsiya Kittikachorn, the hotel's director of marketing communications. "They're complaining—why, why?"
Pongsiya says everyone, including the owner, would like the building to remain, but its structure doesn't allow for the changes that need to be made to stay competitive. "The shape of the building is unique, iconic, but very difficult to redevelop. The superior rooms, deluxe rooms, are too small to claim a five star. It's very challenging. … So many hotels open yearly—five-star, six-star, boutique hotels, and then Airbnb. It's a new generation of hospitality."
Many employees will be kept on, possibly in one of the hotel's three acclaimed restaurants, which will continue to operate at a nearby location, or hired out to other hotels in need of housekeeping staff. While sorrowful about the hotel's fate, Busaba is keen to be there in the building's final moments. "I am just now talking with management and [seeing if I can] work in one of the restaurants, because I don't mind about the position or the salary but I'd like to see when they knock down this building."
Dusit Thani is making a documentary about the hotel's history and closure. Much of its significant art collection also will find a home in the new hotel, including two thick, floor-to-ceiling columns bearing murals by a renowned Thai artist. Protecting them during the demolition process will be a challenge, said Pongsiya. "But it's not just the pillars for us. There is a story behind it, and a value in that, so we will keep it."