A man who says he's the grandson of Charles Manson will not get to claim the mass murderer's remains, a judge in California ruled.
Jason Freeman, one of three men in contention for the right to the deceased cult leader's estate, will not be allowed to pick up Manson's body from the morgue where it is being stored, according to TMZ, at least for now.
It is reported that the reason the court denied the grandson the right to take possession of his grandfather's body is because–the judge lacks jurisdiction. Freeman filed in Los Angeles, whereas Manson died in Kern County.
Jason Freeman says he's hoping to "put a stop to Hollywood and society having reins over my grandfather's name" https://t.co/2kKkq7G40y

— New York Daily News (@NYDailyNews) January 27, 2018
So while what's left of Charles Manson lies inside a morgue, the complicated legal battle rages outside.
"Basically, he's on ice," Sgt. Stephen Wells, a spokesman for the coroner division of the Kern County Sheriff's Office, told the New York Daily News.
But all fired up are three men, TMZ said, each claiming the infamous cult leader's body, citing documents filed by the Kern County Coroner.
And it could be that there's more to fight over than just getting to decide what happens to the body. Control of his estate could prove a windfall in the form of potentially lucrative rights to the use of his image and body of work–including songs, poems, and other artistic forms Manson is known to have dabbled in.
The first in contention is Michael Channels, a long-time pen pal of Manson's who has in hand the dead man's first will.
The second in line is Matthew Robert Lentz, the self-identified son of Manson.
The third man in the running is Freeman, who according to ABC30 said "I love my grandfather" and wants to cremate the body and "spread his ashes and do the right thing."
Freeman has tried to get himself legally acknowledged as next of kin, claiming to be Charles Manson Jr.'s son, TMZ wrote.
"He did his time. If a grandson can't say that he loves his grandfather then our world is a little messed up," he added, ABC30 reported.
Freeman's hurdle is that Manson explicitly disinherited "his known children, ex-wives, in-laws, lawyers, friends, prisoners, inmates, cops, guards, and the State of California," TMZ reported.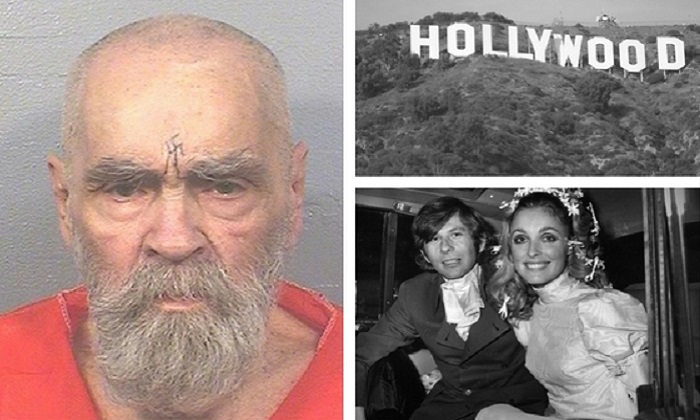 The apparently turbulent legal waters of this case are unlikely to quickly douse the flames of contention in the case of who gets to decide what happens the cult leader's body.
Judge David Cowan ruled to separate adjudication on Manson's remains versus his estate. Property matters will be dealt with in Los Angeles, where Manson lived when he committed his crimes, and a ruling on his remains will take place in Kern County, where he died of heart failure and colon cancer in a Bakersfield hospital on Nov. 19.
There is allegedly also a fourth man who claims to be Manson's son, who has yet to make a court appearance. While he has been named in a will filed with the Kern County coroner, it is unclear whether he has any intention of claiming Manson's estate.

Manson became one of the 20th century's most notorious criminals for directing his mostly young, female followers to murder seven people in what prosecutors said was part of a plan to incite a race war.
Manson was sentenced to death for the Tate-Leno LaBianca murders, but his sentence was commuted to life in prison after the California Supreme Court abolished capital punishment in the state in 1972.
Recommended Video:
What is MS-13?