Chair of Chinese State Behemoth Brought Down in Scandal
April 22, 2014 5:51 am Last Updated: April 22, 2014 5:54 am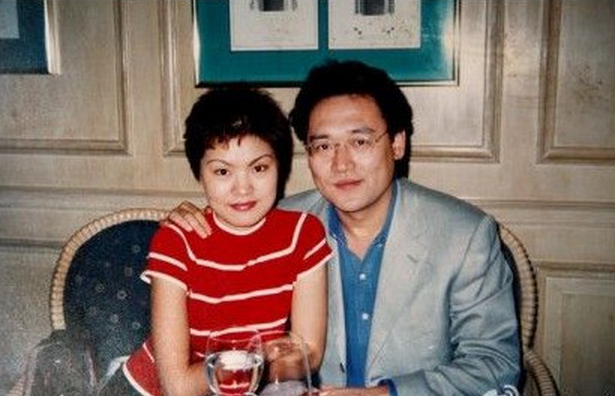 The boss of one of China's largest state-owned conglomerates was put under investigation for suspicion of corruption recently and fired from his post a few days later, according to official reports. 
Song Lin, the chairman and Party secretary of China Resources, the state giant, was suspected of "serious violations of law," announced the Central Discipline and Inspection Committee (CDIC) on April 17. The CDIC is the internal Party body that interrogates corrupt officials. He was fired two days later. 
The arrest followed a report by a Chinese journalist on April 15 that accused Song of keeping mistresses and embezzling official funds. Wang Wenzhi, the journalist at the state-run Economic Information Daily, published the accusations along with an intimate photograph of Song and a young woman, in bed, clad in the same peach-colored pajamas.
Song immediately denounced the report as false and slanderous. Party disciplinary authorities evidently had a different idea; they took him away the next day.
Unseemly Purchases
One of the chief accusations against Song is that he embezzled money partly through causing hundreds of millions of dollars in losses. The classic case is the purchase of a mining company in China's Shanxi Province, where mining is a crucial part of the local economy. 
Under Song, China Resources spent $1.6 billion to purchase Shanxi Jinye Coal & Coking Group Co. Ltd. in 2010. This was criticized as egregiously overpriced. Two of the coal mines owned by the firm produced nothing following the purchase, and six minority shareholders brought suit against Song last August, accusing him of malfeasance and misappropriation of state assets. 
Online rumors began proliferating at the same time, with bloggers assembling evidence and accusations that Song lived an extravagant and wasteful lifestyle at the expense of the company—and therefore the Chinese taxpayer.
Chinese blogger Cao Bo, a lawyer whose account is verified by the Chinese Internet company Sina, wrote in a blog post that executives at a subsidiary of China Resources once spent 1.2 million yuan ($193,000) on a meal. A former executive at the subsidiary told Cao that such expensive meals are common. Managers even travel on charter jets, the post said.
Cao argued that if under Song's management even executives at subsidiaries could spend so wastefully, "then what kind of astronomical number must Song Lin's annual expenses be? Maybe it's beyond a normal person's imagination." 
Investigation Halted
Reporters in China said that there was another occasion when Song Lin was almost taken down for corruption, but that other political forces headed it off. 
The reporter Wang Wenzhi, along with former Shanxi Evening News reporter Li Jianjun, both publicly revealed Song's alleged corruption last year. They understood that their reports were accepted by high-level officials, but "some obstacles" halted the case for almost a year, according to the state-run Beijing News.
Many Chinese asked online: What obstacles? And: Who has the power to halt an investigation for so long? 
Li Jianjun, the reporter, told Epoch Times that Song once threatened him to cease his reporting. "He sent people to threaten me. 'Stop reporting these things. Don't bring it up, don't uncover it. It's useless. Our connections are very strong.'" 
Even former Prime Minister Wen Jiabao was said to have called for an investigation of Song, but the order was also hindered by Song's political backers, Li said. 
The people behind Song must be high up in the Party, Li said. Some discussion has speculated that, along with a raft of other officials that have been eliminated in the last year, Song Lin could have connections with the old guard of Jiang Zemin, the former Party leader, and his own clique, including Zhou Yongkang and Zeng Qinghong, the former security czar and a top political operative respectively. 
Song, 51, holds a bachelor's degree in solid mechanics and started his career as an intern at China Resources 30 years ago. He became general manager in 2004 and chairman in 2008. 
State Money
As a core Chinese state-owned enterprise, China Resources is one of the largest companies in the world. It operates in seven major fields, including consumables, power supply, real estate, cement, gas, medicine, and finance. It holds 2,300 business entities, with a total employment of 400,000. Five of its companies are listed in Hong Kong, and it has holdings in six listed companies in mainland China.  
Its turnover in 2012 was $52 billion, with total assets of $120 billion. The company was established in Hong Kong in 1938 to raise money and provide supplies for the Chinese communist forces during the Sino-Japan war. Song, the chairman, holds the official government rank of vice minister.
Mysterious Murders
Just as the investigation of Song was being announced, something unusual happened: three women working at the company, who were also roommates, were stabbed and their apartment set aflame.
Two of the women, both in their 20s, died on site on April 15, while another survived. Police said that they arrested a 23-year-old suspect.  
Many Chinese remarking about the incident on the Internet have linked it to the investigation of Song Lin, suggesting that the staff were killed to eliminate evidence.
Additional reporting by Fang Xiao.