For something that we're told improves with age, this edible relic is quite the find.
Frozen for 106 years on the Antarctica's Cape Adare Peninsula, a Huntley & Palmers fruitcake has been discovered in a remote explorers' hut, still-wrapped in a timeworn tin-plated iron alloy tin.
The discovery was made by four Antarctic Heritage Trust conservators who have been working to conserve artifacts from the huts built in 1899 by Norwegian Carsten Borchgrevink's expedition.
"It looks like new which is quite fantastic, it doesn't quite smell quite like new, it smells a little bit of rancid butter, but it looks beautiful," said Lizzie Meek, Program Manager for Artefacts Conservation at the trust, told Newshub.
Meek said: "Finding such a perfectly preserved fruitcake in amongst the last handful of unidentified and severely corroded tins was quite a surprise. It's an ideal high-energy food for Antarctic conditions, and is still a favorite item on modern trips to the Ice."
Following the find, conservators worked to preserve the tin. Not much work on the cake was needed. Conservation treatment involving the removal of rust, chemical stabilization, coating of the tin remnants, deacidification of the tin label, and physical repair of the torn wrapping paper and tin label, according to Antarctic Heritage Trust.
The Antarctic Heritage Trust team said that the cake most likely belonged to British Captain Robert Falcon Scott and his Northern Party who visited the hut in 1911 as part of the Terra Nova expedition (1910–1913).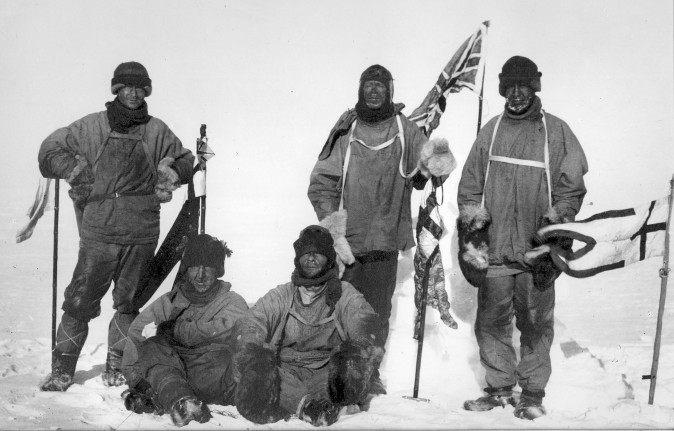 The expedition, a race to the South Pole, ended tragically for Scott's team in two ways: They arrived at the South Pole to find that the competing team lead by Norwegian explorer Roald Amundsen had arrived first; and then Scott's entire team died after they became engulfed in a blizzard on the expedition's return journey.
Along with the fruitcake, the conservation team managed to conserve almost 1,500 artefacts from the Cape Adare huts. The huts were the first buildings constructed in Antarctica. The Antarctic Heritage Trust's next project will be to carry out conservation work on the buildings.
Fortunately or unfortunately, what the well-aged fruit cake tastes like is to remain a mystery, as any collected artifacts must be returned to where they were found after conservation in the Antarctic Specially Protected Area.
"The fruit cake will go back to where it came from on a shelf in the hut and I guess the story is out there and visitors to the site will be able to see that tin," Meek told Newshub.
There have been older fruitcakes that have caught the attention of fruitcake traditionalists.
Satirist Russell Baker wrote in a 1983 New York Times column about an almost 200-year-old fruitcake that had been passed down in his family since 1794. Baker's great-great-great grandfather had baked it for President George Washington, who returned it with thanks, leaving it to be passed down within the family.
Detroit man Morgan Ford shared some of his 134-year-old fruitcake with Jay Leno on The Tonight Show in 2003. Leno said, "It needs more aging."
When asked about the cake's significance to the family, Ford's son told CBS,  "I guess I don't have anything else that's a family heirloom. It's history. I think my dad gets a little more fun out of it than I do."