Billionaire Elon Musk has been highly critical of Twitter's restrictions on speech. With his purchase of the social media platform and his goal of creating an open and transparent environment, there has been some discussion about the impact this could have on U.S. elections moving forward.
Elon Musk's takeover of Twitter is a "huge deal," according to Hogan Gidley, the former White House spokesman under President Donald Trump.
Members of the media, celebrities, and elected officials are among the most active users, Gidley told Steve Lance, host of NTD's Capitol Report. This is significant since the left controls the majority of those people or entities, he added.
As a result, when information reaches the platform, you'll witness "in unison, lockstep ideology of one side of an issue."
According to a Pew Research Center study, most tweets come from a small group of highly active Twitter users. About 10 percent of Twitter users in the United States account for almost 80 percent of all tweets. These accounts tweet 138 times every month, compared to the median Twitter user that tweets twice a month.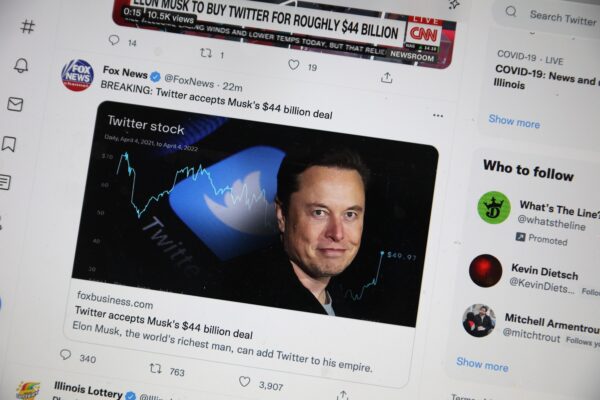 A separate October 2021 Media Research Center report discovered that the Big Tech firms censored far more Republican members of Congress than their Democratic counterparts: 54-to-1.
The announcement of the buyout has outraged the left, Gidley said, not because they could be blocked on Twitter, but because Twitter could refuse to censor those they disagree with.
Gidley feels that social media platforms influenced the outcome of the 2020 presidential election.
During the campaign, Twitter took an unprecedented step to block the spread of reports concerning Hunter Biden's emails due to questions about "the origins of the materials."
"We couldn't tweet about it at the campaign. We couldn't talk about it in our direct messaging. We sure couldn't do ads on it. Even though we had ads, they wouldn't run the ads, because they collectively said it was Russian disinformation," Gidley said.
"I think it's a serious issue. It has really influenced the outcome of elections. And quite frankly, it is a source of true evil in this country, to rip away the First Amendment freedoms."
Conservatives cheered the news as they anticipate free speech will be prioritized once again, with the social network expected to abandon censorship measures like shadow banning and permanent bans.
Individuals on the other side of the political spectrum have expressed their concern about the risks to public discourse, despite Musk's main goal to resuscitate the idea of open communications.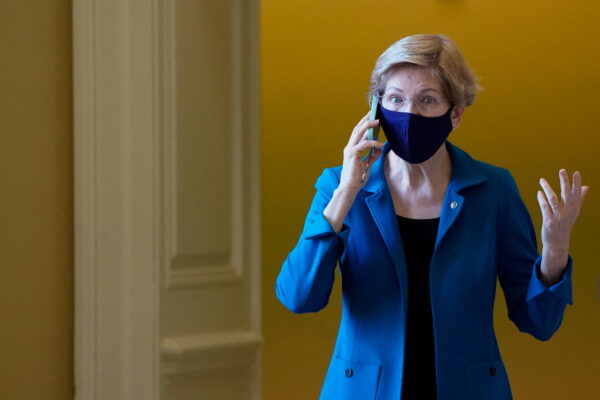 "Let's be clear. Elon Musk's effort to buy Twitter is not the only threat to free communications and debate in the United States," said the Open Markets Institute, a non-profit organization to fighting monopolies and bolstering anti-trust law and competition policy, in a statement.
"The size, scope, and business models of Facebook, Google, and Amazon also pose a wide variety of often extreme threats to American democracy and the basic rights of citizens. That's why law enforcers and Congress should view this deal as an opportunity to firmly re-establish clear bans on any manipulation of communications by essential platforms, and to eliminate all business models that rely on such manipulation."
Others have iterated the view that the public needs to be worried about Twitter in the hands of Musk. Many prominent left-leaning individuals have pledged to leave the platform, including actress Mia Farrow, former Governor Howard Dean, author and former professional wrestler Mick Foley, and New York Times columnist Charles Blow.
Sen. Elizabeth Warren (D-Mass.) decried Musk's acquisition, calling it "dangerous for our democracy."
"One billionaire—whose estimated net worth has gotten about 10 times larger since the start of the pandemic—is about to have the power to decide how millions of people can communicate with each other. It's dangerous for our democracy to have so much power in so few hands," the 2020 presidential candidate posted on Twitter.
It is unclear what critics of Musk's ownership of Twitter are concerned about. He stated before the announcement that he hopes "that even my worst critics remain on Twitter, because that is what free speech means."
Meanwhile, whether policies and practices on the website will change heading into the 2022 electoral cycle or not remains to be seen.
Twitter ignited tremendous controversy shortly before the 2020 presidential election when the website blocked links to the New York Post's story on Hunter Biden's laptop. But Twitter's meddling has been apparent for years, says Jeff Brain, the CEO of CloutHub, an online networking platform for community, social, and political engagement.
"It wasn't until only 2020," Brain told The Epoch Times. "I was there in 2018 and I was there in 2016. As we head closer to the election, you see a lot more people who have important voices and you see stories being suppressed."
Censorship should not be incorporated into the workings of social media platforms because they "are the modern-day talent squares," Brain noted.
"If you don't have a voice on these platforms, then you don't matter," he added. "These platforms determine the policy in your neighborhood as well as Washington D.C., and people need to be able to speak their mind and hear all the facts."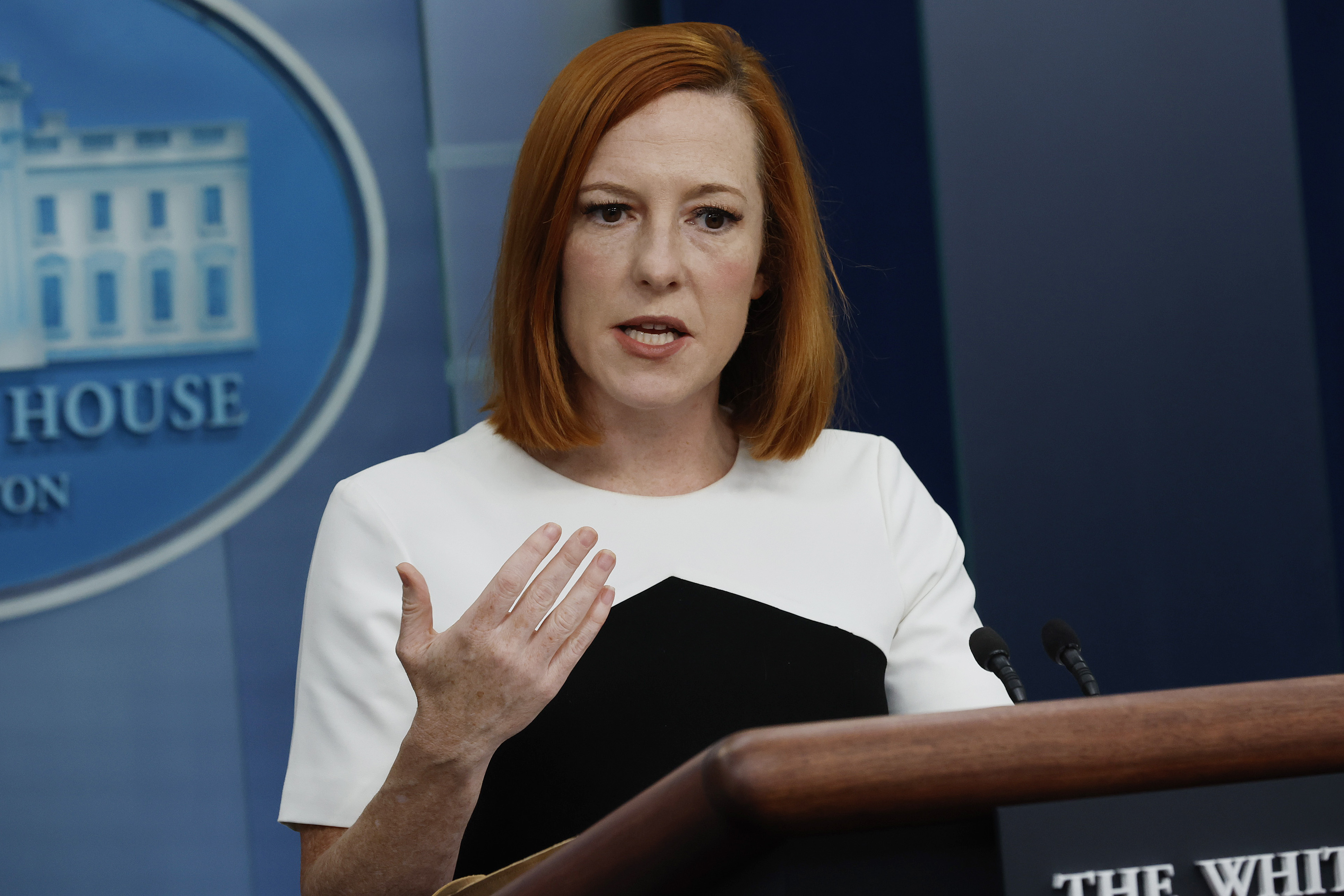 The White House remarked that the U.S. government might need to look into reforming Section 230. This is a federal rule that says, "No provider or user of an interactive computer service shall be treated as the publisher or speaker of any information provided by another information content provider."
While the Biden administration refused to comment on Musk's deal to buy Twitter, press secretary Jen Psaki shared Biden's concern about the power of social media.
"Our concerns are not new," Psaki told reporters Monday. "The president has long talked about his concerns about the power of social media platforms, including Twitter and others, to spread misinformation."
In addition, the elephant in the room is Trump's suspended account. The former president confirmed to multiple news outlets Monday that he would not be returning to Twitter, adding that he would begin participating on Truth Social soon.
"No, I won't be going back on Twitter," Trump told CNBC's Joe Kernen. "I will be on Truth Social within the week. It's on schedule. We have a lot of people signed up. I like Elon Musk. I like him a lot. He's an excellent individual. We did a lot for Twitter when I was in the White House. I was disappointed by the way I was treated by Twitter. I won't be going back on Twitter."
Emel Akan contributed to this report.