Celine Dion Died? Nope, Singer's Death Just a Hoax
October 27, 2013 12:17 pm Last Updated: July 18, 2015 5:18 pm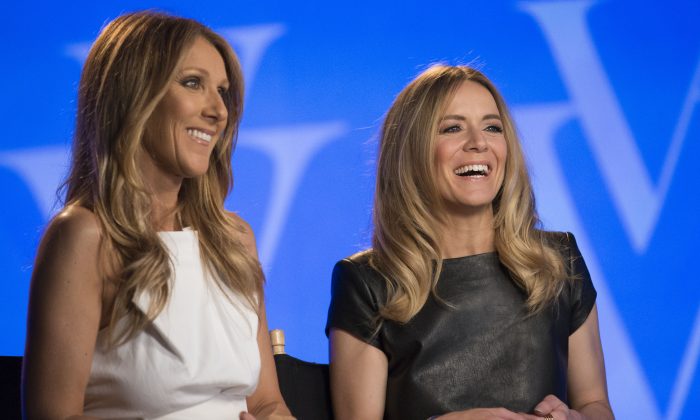 Celine Dion has not died in a plane crash or car accident, and Facebook users should not click on fake news pieces saying she is dead.
The fake Fox News and CNN Facebook posts saying "R.I.P. Celine Dion 1968 – 2013" and "Her heart will go on? Celine Dion died in a car accident" are rogue apps, according to About.com's David Emery.
The apps request access to Facebook user's profile information and asks if you can re-post it, spreading it even further.
One of the fake excerpts reads, "Hollywood Breaking News – R.I.P Celine Dion At about 11 a.m. ET on Sunday (October 20, 2013), Celine Dion died in a plane crash. The culprit for the story is Global Associated, aka Mediafetcher. 'Celine Dion presumed dead in private plane crash', Global claims that Celine died today at 'Denver Peak-Regional Airport."
It then says there is a video of the crash but there isn't one.
There has been no mainstream media coverage of Dion's purported death. 
Another one reads, "Investigators have told reporters that Celine Dion lost control while driving a friend's vehicle on Interstate 80 and rolled the vehicle several times killing her instantly. The vehicle was believed to have been traveling at approximately 95 miles per hour in a 55mph zone at the time of the accident."
This bit is also not true.
On Sunday, Dion and Ne-Yo released a new song, "Incredible," for a first listen. 
Regarding rogue Facebook apps, there have been similar fake stories circulated about Jackie Chan's death and Will Smith's death. Both are still alive.