WASHINGTON—Small-business owners from across the country gathered in the nation's capital to celebrate the achievements of American entrepreneurs during  National Small Business Week, held from April 29 to May 5. The yearly event recognizes top U.S. small businesses and their contributions to the economy.
"Small Business Week is an incredible opportunity to shine the spotlight on our 30 million small businesses," said Linda McMahon, administrator of the U.S. Small Business Administration (SBA), at the awards ceremony in Washington on April 29.
This year's Small Business Person of the Year award went to a woman entrepreneur from Schaumburg, Illinois. Rebecca Fyffe, president of Landmark Pest Management, received the award for providing innovative pest management services in ways that protect the environment and public health. She has managed to grow her business through SBA-guaranteed loans and SBA mentoring services.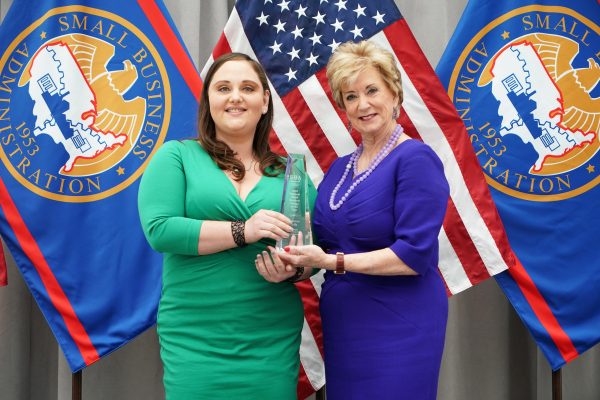 "I had gone to lenders to apply for some capital to expand my business, and my credit was excellent, but we were denied," said Fyffe. "It was because I didn't know how to package my company and my lending request."
She turned to the SBA to get counseling from the agency on how to present her business plan to the lenders.
The NFIB's small-business optimism index has increased sharply in recent months, reaching one of its highest levels in 45 years.
"When I went back a year later, I was approved and the difference was the SBA support," she said.
Fyffe applauds the Trump administration's tax reform and deregulation efforts, but she believes red tape is still a major challenge for small businesses.
"The biggest challenge that my business is facing today is complying with regulatory and safety standards that are out of touch with what businesses have to deal with every day," she said. She urged Washington to continue streamlining regulations "to support small businesses rather than hamper them."
In addition to mentorship programs, Fyffe also received an SBA-guaranteed loan that allowed her company to move to a larger facility.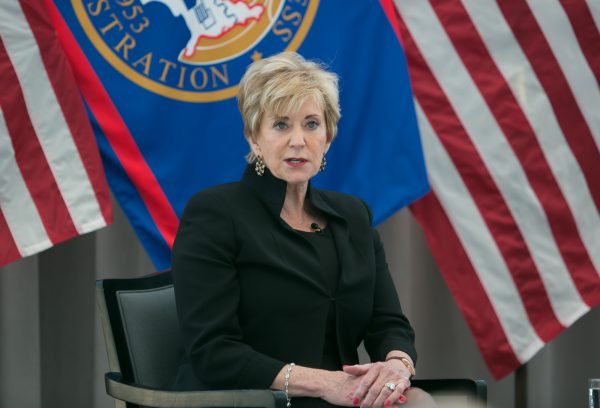 'Advocates for Small Businesses'
SBA guarantees loans for entrepreneurs who can't get capital from other sources, mitigating a lender's risk. In addition, SBA offices and resource partners throughout the country provide counseling, training, and mentorship programs, and most of them are free to small-business owners.
"Clearly, we are advocates for small businesses," McMahon told The Epoch Times.
To better promote the SBA among small businesses, she and her team have rolled out a marketing campaign called "SBA Reimagined," with a new message and logo. McMahon believes the new marketing effort is certainly helping to get the message out about the SBA and explaining to business owners that the agency is not just about loans, but also networking, counseling, and mentoring.
The SBA also provides low-interest disaster loans to businesses and residents affected by hurricanes.
This year, two business owners from Houston, Texas, and Columbia, South Carolina, received the Phoenix Award for Outstanding Small Business Disaster Recovery. Michael Marsha, owner and president of Forest Lake Drapery and Upholstery Fabric Center Inc. in Columbia, was one of the winners who successfully come back after a disaster.
"Words can't describe it when you go through things like we went through and then our government picks us up and puts us back in business," said Marsha. "And then they come back two years later with this award. It just means the world to us."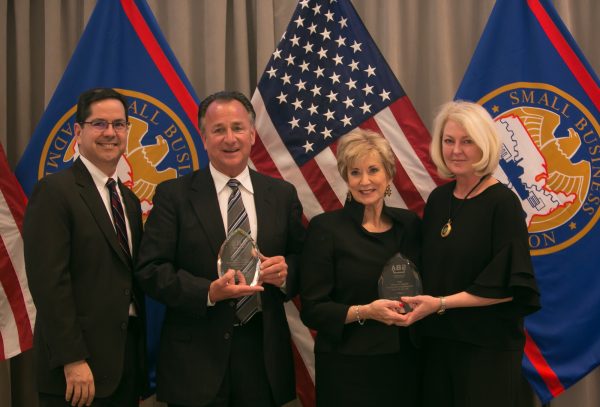 Forest Lake was one of the many small businesses in South Carolina hit by a storm in October 2015. The company's facility was nearly destroyed and its entire inventory was ruined. They received an SBA disaster loan to rebuild their more than 50-year-old company and achieved record monthly sales the following year.
Small businesses are the engine of the U.S. economy, creating nearly two out of every three new private-sector jobs each year. And more than half of Americans own or work for a small business.
President Donald Trump proclaimed April 29 through May 5 as Small Business Week to "celebrate all the entrepreneurs who have taken a risk to start and grow a small business."
"As we usher in a new era of American prosperity, my administration will continue to implement a pro-growth agenda based on policies that champion small-business creation and growth, giving more Americans the opportunity to start, scale, and succeed in businesses of their own," Trump said in a statement on April 29.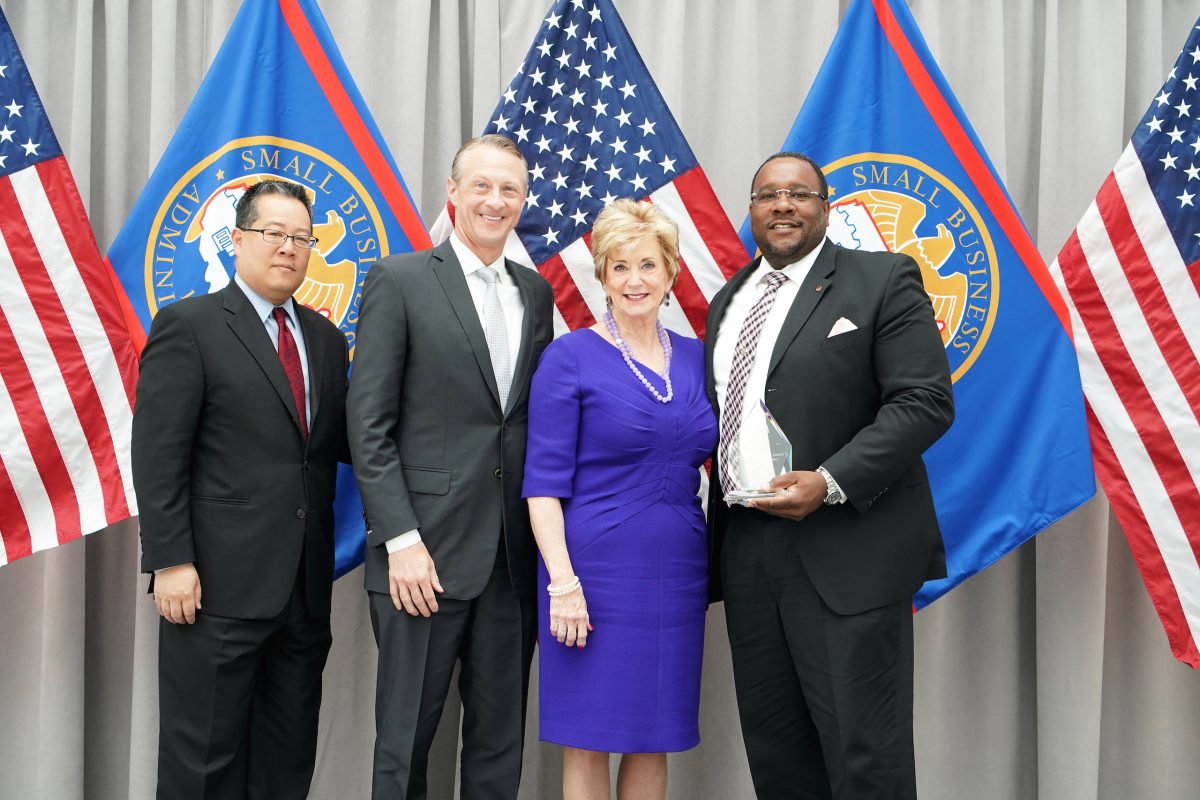 Optimism among small-business owners continues to soar, reaching its highest levels in years. Thanks to pro-business policies, entrepreneurs are more confident about the outlook for their businesses, according to the National Federation of Independent Business (NFIB). The NFIB's small-business optimism index has increased sharply in recent months, reaching one of its highest levels in 45 years.