The Centers for Disease Control and Prevention (CDC) is walking back comments from its director about people who have been fully vaccinated against the CCP (Chinese Communist Party) virus, which causes COVID-19.
Rochelle Walensky, the director, said this week that new data from an agency study "suggests that vaccinated people do not carry the virus, don't get sick."
But the CDC disputed the remarks.
"Dr. Walensky spoke broadly during this interview," an unnamed spokesperson told the New York Times. "It's possible that some people who are fully vaccinated could get COVID-19. The evidence isn't clear whether they can spread the virus to others. We are continuing to evaluate the evidence."
Scientists told the paper that they were concerned about Walensky's comments.
"There cannot be any daylight between what the research shows—really impressive but incomplete protection—and how it is described," said Dr. Peter Bach, director of the Center for Health Policy and Outcomes at Memorial Sloan Kettering Cancer Center in New York.
"This opens the door to the skeptics who think the government is sugarcoating the science and completely undermines any remaining argument why people should keep wearing masks after being vaccinated."
Walensky was discussing results from a real-world study conducted by her agency that found COVID-19 vaccines from Moderna and Pfizer were highly effective.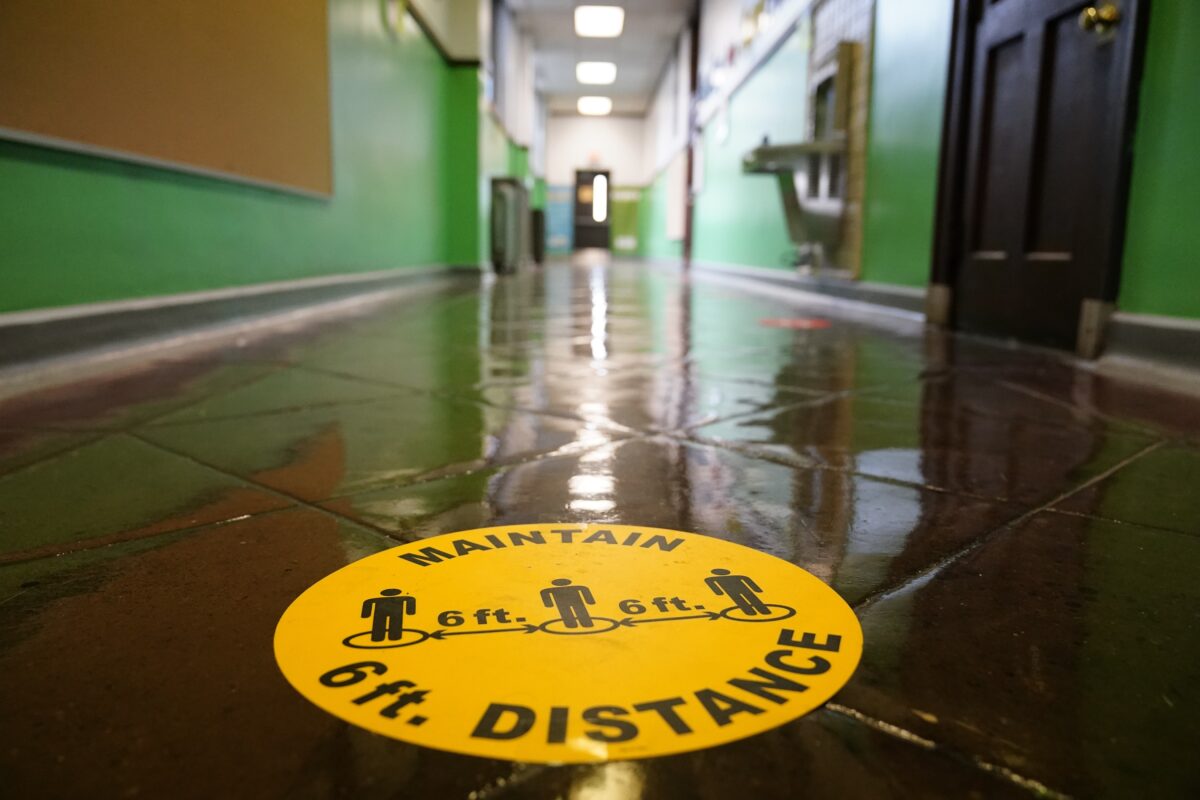 In a written statement, she said the findings "should offer hope to the millions of Americans receiving COVID-19 vaccines each day and to those who will have the opportunity to roll up their sleeves and get vaccinated in the weeks ahead."
The CDC didn't respond to a request for comment.
Walensky's off-the-cuff remarks have been disputed before.
During a briefing in early February, she told reporters that "there is increasing data to suggest that schools can safely reopen and that safe reopening does not suggest that teachers need to be vaccinated in order to reopen safely."
But the White House claimed that Walensky, who was taking part in an official press conference, was talking about school reopenings "in her personal capacity" as the Biden administration resisted efforts to quickly reopen schools.
The CDC later issued school reopening guidance that critics found too restrictive. Among the critics were researchers whose analysis was cited by the agency. They said their research, and other data, showed that social distancing requirements should be three feet at most, a view Walensky shared last year.
The CDC later altered its guidance to acknowledge three feet of social distancing is adequate in some scenarios, while maintaining that six feet is needed in some environments.