The U.S. Centers for Disease Control and Prevention (CDC) issued an update on the number of measles cases in recent months in the United States.
The agency reported 387 cases across the country from Jan. 1 to late March.
States that have reported cases of the virus are Washington, Texas, Oregon, New York, New Jersey, New Hampshire, Missouri, Arizona, California, Colorado, Georgia, Illinois, Kentucky, Michigan, and Connecticut, according to the agency in a bulletin on March 28.
In comparison, there were 372 cases of measles for all of 2018, the agency noted. And in 2017, there were 120 cases, while in 2016, there were 86 cases.

In recent years, the most outbreaks in a single year occurred in 2014 when 667 cases of measles were confirmed, the agency said.
"These outbreaks are linked to travelers who brought measles back from other countries such as Israel, Ukraine, and the Philippines, where large measles outbreaks are occurring," the health agency said, adding, "Measles is still common in many parts of the world including some countries in Europe, Asia, the Pacific, and Africa."
The CDC noted that the virus can also spread in areas of the United States where groups of people are not vaccinated.
Meanwhile, the CDC defines an "outbreak" as three or more cases in an area.
Outbreaks have been noted in Rockland County, New York; New York City; Washington state; Santa Cruz County, California; New Jersey; and Butte County, California.
BREAKING: Rockland County is declaring of state of emergency Tuesday over the ongoing measles outbreak and barring unvaccinated minors from public places.

Posted by ABC7NY on Tuesday, March 26, 2019
State of Emergency
New York's Rockland County last week declared a state of emergency after more than 100 people were diagnosed with measles.
Starting at 12 a.m. on March 27, anyone under the age of 18 who hasn't been vaccinated will be barred from public places in Rockland County until getting the MMR vaccine—or until the state of emergency expires within 30 days, according to WABC.
"We continue to encourage everyone to be up-to-date with the measles, mumps, rubella (MMR) vaccine to help protect them in case of any future exposure to measles in Rockland," Health Commissioner Dr. Patricia Schnabel Ruppert said at the time, WABC reported.
A number of measles cases in New York state have been found among children of Orthodox Jewish families, ABC News also reported.
Mandatory?
The last major outbreak in the U.S. was in 2017 when 75 cases were reported in Minnesota in a "Somali-American community with poor vaccination coverage," the agency stated.

Every state, Washington, and Puerto Rico have their own vaccine requirements to attend public school.
"As of July 18, 2018, all 50 states and [Washington] DC require vaccinations for diphtheria, tetanus, and pertussis; polio; measles and rubella (49 states and DC also require mumps vaccination); and the varicella (chickenpox) vaccination," according to ProCon.org.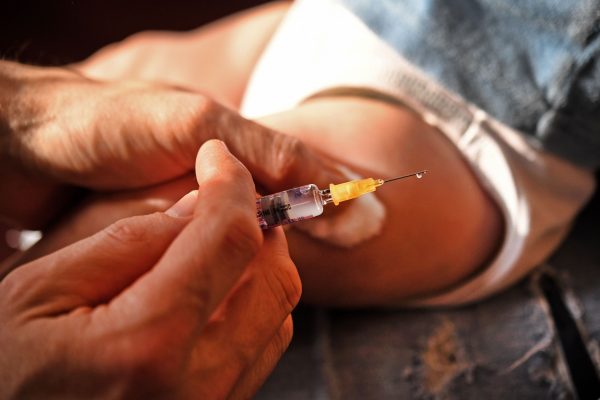 And another "43 states and [Washington] DC require hepatitis B vaccination (Alabama, Illinois, Maine, Montana, Rhode Island, South Dakota and Texas do not) to enter kindergarten. Some states require Hib, PCV, flu, and Hep A vaccines to enter kindergarten. Connecticut is the only state to require nine vaccinations. Many states require more vaccines as the children age, for example West Virginia requires the meningitis vaccine at the CDC-recommended age (11-12 years old)," according to the website.