An advisory group of the Centers for Disease Control and Prevention (CDC) unanimously endorsed the full approval of the Pfizer–BioNTech COVID-19 Vaccine for U.S. citizens who are over the age of 16.
The Advisory on Immunization Practices (ACIP), a committee within the CDC, said on Monday that the vaccine by Pfizer–BioNTech against the CCP (Chinese Communist Party) virus is safe and effective for those aged 16 and older, and that the benefits of the Pfizer vaccine outweigh potential risks associated with the shots.
"The tolerability and safety profile of [the vaccine] in participants ≥16 years of age at up to 6 months after Dose 2 was acceptable throughout the follow-up period (to the data cutoff date) and consistent with results previously reported," states a presentation (pdf) reviewed by the panel.
Data reviewed by the CDC compared populations of those who were vaccinated with those who were not vaccinated and noted that "severe cases were observed predominantly in the placebo group."
The panel did not review any data that compared the vaccine to other reported interventions, such as hydroxychloroquine, ivermectin, vitamin C, zinc, and monoclonal antibody therapy. There was also no consideration of immunity developed against COVID-19 from a previous infection.
Data also showed that one serious side effect, myocarditis—an inflammation of the heart muscle—remains rare for both the mRNA-based Pfizer and Moderna vaccines. The CDC noted that 2,574 cases of heart inflammation (pdf) were reported via the Vaccine Adverse Event Reporting System after hundreds of millions of doses of both vaccines. The condition mostly affects males under 30, about a week after vaccination.
"Limited follow-up information in VAERS case reports suggests most patients (77%) recovered from symptoms at time of report or follow-up," a CDC presentation (pdf) reviewed by the panel reads.
New Zealand on Monday reported its first death linked to Pfizer's COVID-19 vaccine after a woman suffered myocarditis. Health officials there said other factors could have contributed to her death.
There have been no reported deaths among young U.S. adults who developed myocarditis after getting the Pfizer–BioNTech vaccine, the CDC said.
The latest ACIP endorsement comes a week after the Food and Drug Administration (FDA) gave full approval for the mRNA-based COVID-19 shot, which is being marketed as Comirnaty. The approval is only for doses produced in the future, according to FDA documents. Existing supply will continue to be administered under an updated emergency use authorization (EUA) that the federal agency granted in December 2020.
More than 209 million Pfizer doses have been administered.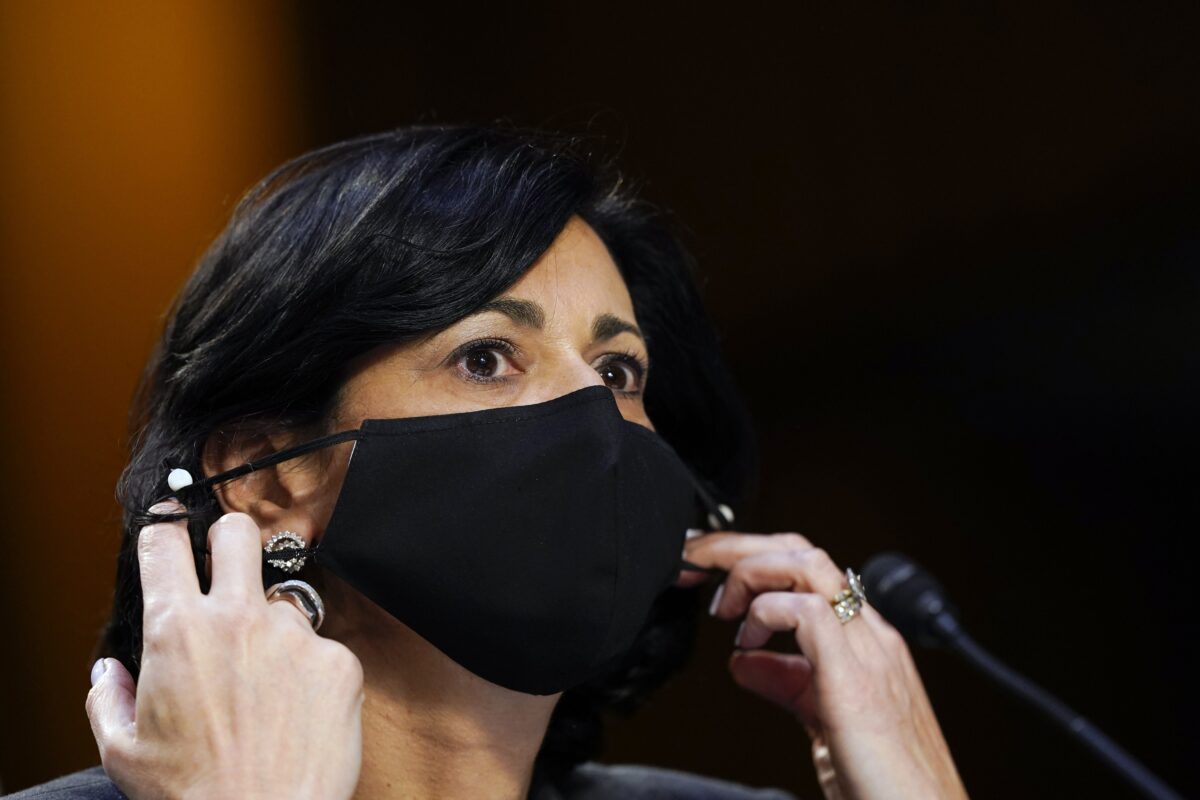 A CDC statement said that the ACIP recommendation "comes 9 months after the committee's interim recommendation and after an exhaustive review of the scientific evidence demonstrating safety and effectiveness, and supporting continued use of the vaccine."
CDC Director Dr. Rochelle Walensky is expected to accept ACIP's endorsement.
"We now have a fully approved COVID-19 vaccine and ACIP has added its recommendation," Walensky said in a statement after the vote by advisers on the ACIP panel. "If you have been waiting for this approval before getting the vaccine, now is the time to get vaccinated."
Children aged 12 to 15 are currently able to receive the Pfizer–BioNTech vaccine under the EUA.
The FDA earlier in August authorized a third dose of the Pfizer–BioNTech and Moderna vaccines for those who are immunocompromised.
The CDC said on its website that booster shots "may be available starting this fall with people being eligible starting 8 months after they received their second dose of an mRNA vaccine." This would be subject to authorization by ACIP. Another meeting will be scheduled in mid-September to discuss potential boosters.
"It is likely that people who received a Johnson & Johnson/Janssen (J&J) COVID-19 vaccine will also need a booster dose," the CDC said.
According to the CDC, 203 million Americans have received at least one dose of a COVID-19 vaccine as of Aug. 26, and 172 million people, or about 52 percent of the U.S. population, are fully vaccinated.
The Associated Press and Reuters contributed to this report.