Authorities allowed a cruise ship to dock on March 8 in Florida after waiting for coronavirus tests to come back, but are blocking a second ship on March 9 until crew members on board are tested for the illness.
The Regal Princess was allowed to dock at Port Everglades on March 8 after two crew members who were tested for the virus tested negative.
The ship was beginning disembarkation to clear the ship late March 8, Princess Cruises said in a statement.
"Guests who wish to use the ship as a hotel will be allowed to re-embark for the night," it said.
The crew members had worked on the Grand Princess, another Princess Cruises ship that docked in California on March 9 after being held off the coast for days. About two dozen people on board tested positive, and multiple other cases from the previous voyage the ship took have tested positive, including a California resident who died from the illness.
Another Princess Cruises ship was ordered not to dock at the port, the cruise line said in a letter to passengers on March 9.
The U.S. Centers for Disease Control and Prevention (CDC) made the decision, the company told passengers on the Caribbean Princess.
The ship was slated to dock on March 11 after a 10-night voyage before leaving for another trip.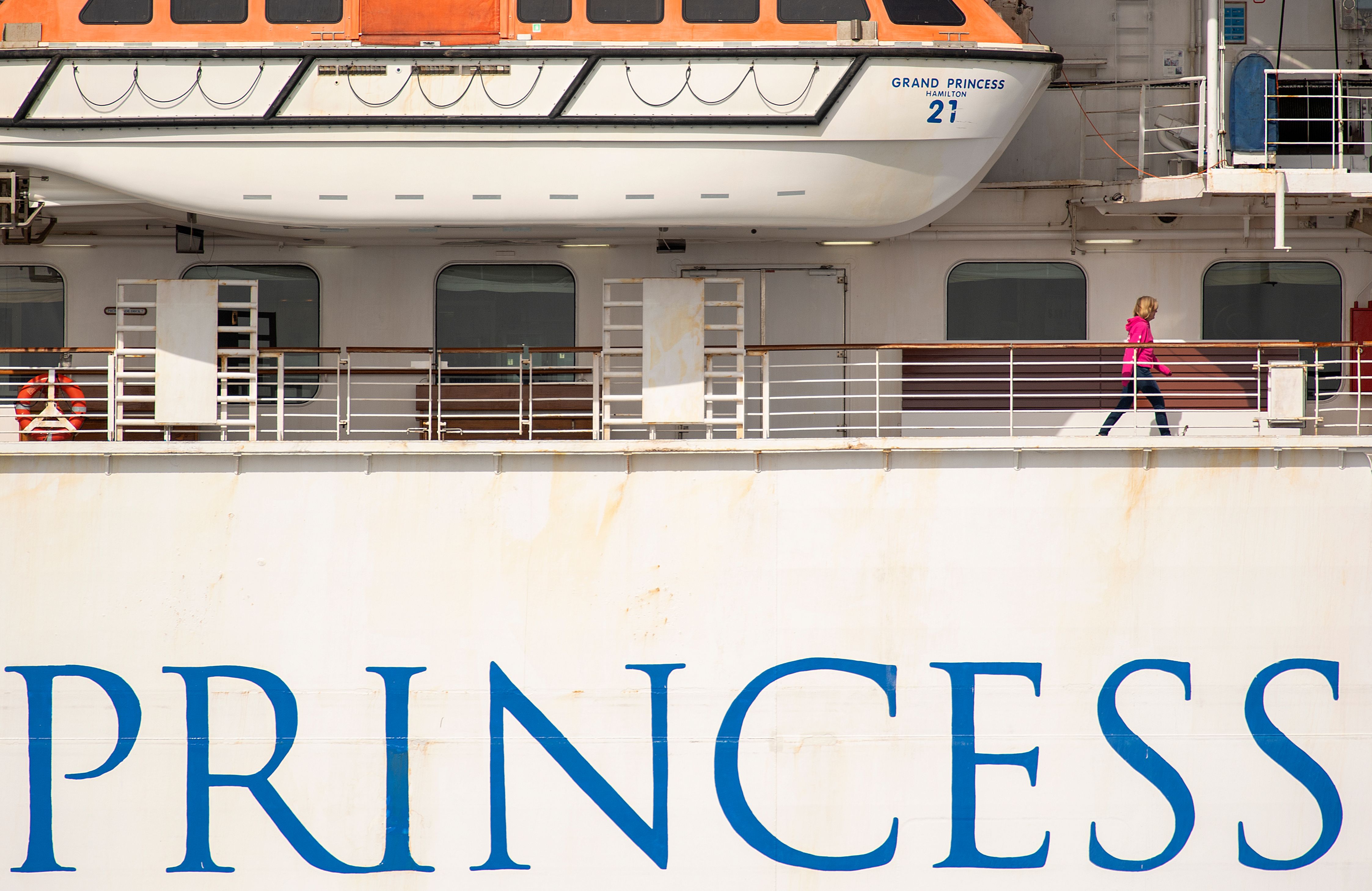 The Caribbean Princess would be stopping at Grand Cayman to pick up two tests and remain under anchor under the no-sail order "until we receive further advice from the CDC and local authorities," the letter said.
The crew members were singled out because they were transferred from another vessel that had passengers who tested positive, the letter said, though neither worker has shown symptoms of COVID-19.
The company didn't say whether the workers had been on the Grand Princess.
The U.S. State Department said over the weekend that "U.S. citizens, particularly travelers with underlying health conditions, should not travel by cruise ship."
There is an increased risk of infection in a cruise ship environment, the alert said, citing the CDC.
"Just don't get on a cruise ship," said Dr. Anthony Fauci, the director of the National Institute of Allergy and Infectious Diseases, referring to people with health issues and those who are elderly.
Carnival and Royal Caribbean both said in statements that sailings would continue despite warnings by government officials about cruises.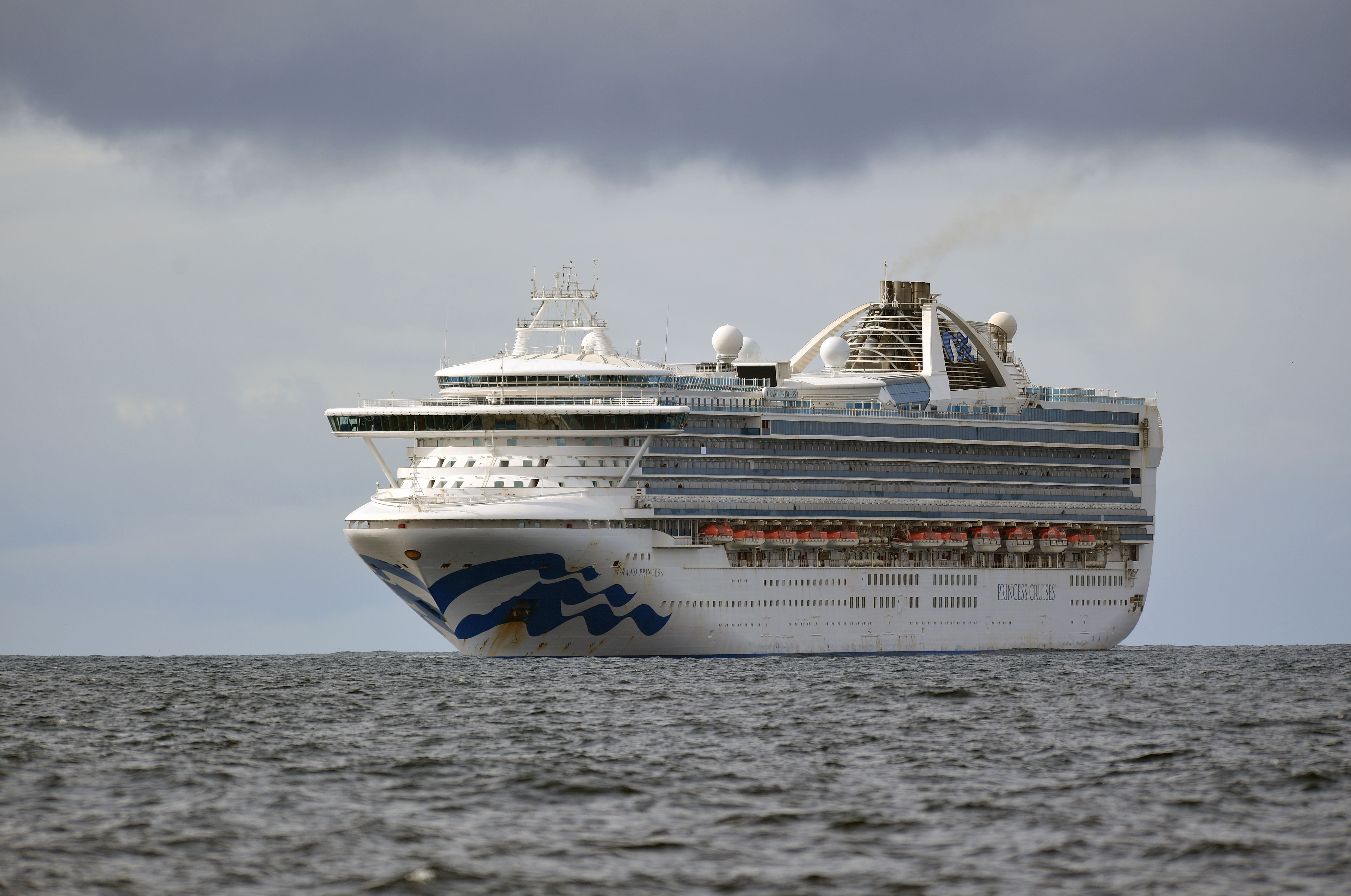 "While advisories have been been issued, no restrictions are in place for those who choose to take a cruise. Our brands have enhanced their health screening protocols, which includes thermal scans, temperature checks as well as other actions, both prior to boarding and onboard our ships," Carnival said.
The company said it's working with officials to develop a response plan to the virus, including with Vice President Mike Pence, the head of the Coronavirus Task Force.
Royal Caribbean said that it's focusing on developing "an aggressive, responsive plan as agreed to during the meeting with Vice President Pence that goes beyond the already significantly enhanced protocols in place, which we believe are a model for others."
Measures include more stringent boarding procedures, adding additional medical resources on ships, and conducting temperature screenings when passengers board ships.
"We will also develop industry-funded protocols to care for guests on land in the event of an incident to eliminate future incidents of onboard quarantine. We are pleased to know the government agencies are prepared to work with us in developing these aggressive new measures. We expect to report back this week with further details of this enhanced approach to protecting public health," it said.
The Cruise Lines International Association said March 8 that, effective immediately, members of the group would be denying boarding to all people who traveled from, visited, or transited via airports in South Korea, Iran, China, and parts of Italy.
The virus, which emerged in China in late 2019, has spread around the globe, with thousands of cases reported in some countries. It has symptoms similar to the flu.
People are advised to avoid sick individuals, wash hands with soap and water for at least 20 seconds, especially before eating, and to not touch their face with unwashed hands.